Liberal Iraq Warmongers: From a Twitter Collection of Snaps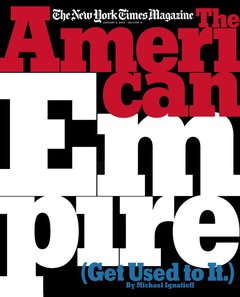 Michael Ignatieff may not have been a successful Canadian politician, but he was widely-respected as one of our best-known intellectuals, famous in the States. Haven't heard much from him after this.

Good!


I just checked this page on May 28, and realized I'd given no credit. I believe all the work was done by Nora Loreto.
---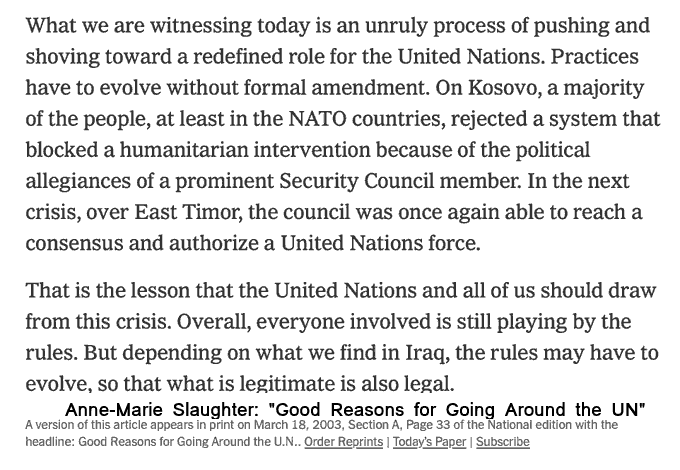 Anne-Marie Slaughter was Dean of Princeton's Public Affairs school. Here she is in the WaPo, ensuring that jokes about her name would be her legacy.

---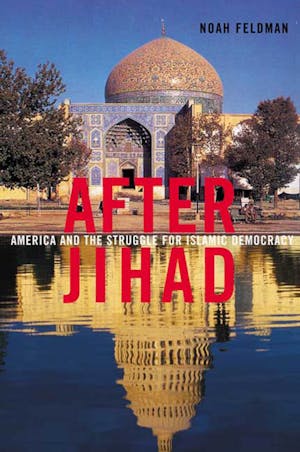 The guy doing the Twitter thread of screen snaps noted that he'd really have to do a separate one just to cover all the books they wrote. Feldman was a Harvard Law Professor. Wound up advising the invaders.

The next two are just famously liberal news magazines.

---

---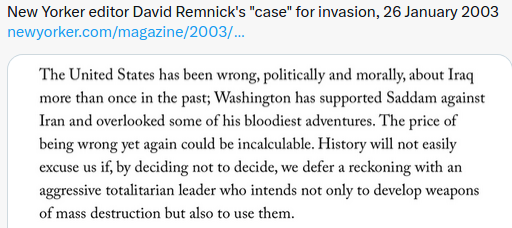 ---
And I dug up this, to note what they are missing: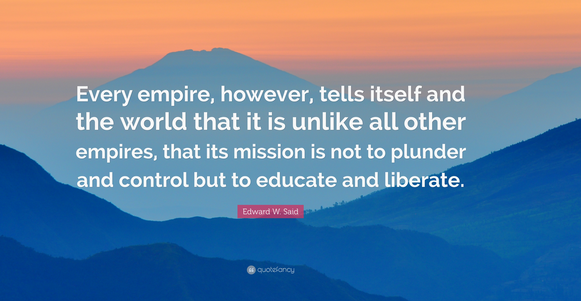 I should add this, to note that, of course, there were real liberals who held the course. Here's a snap from David Corn, who notes how lonely that was, at the time.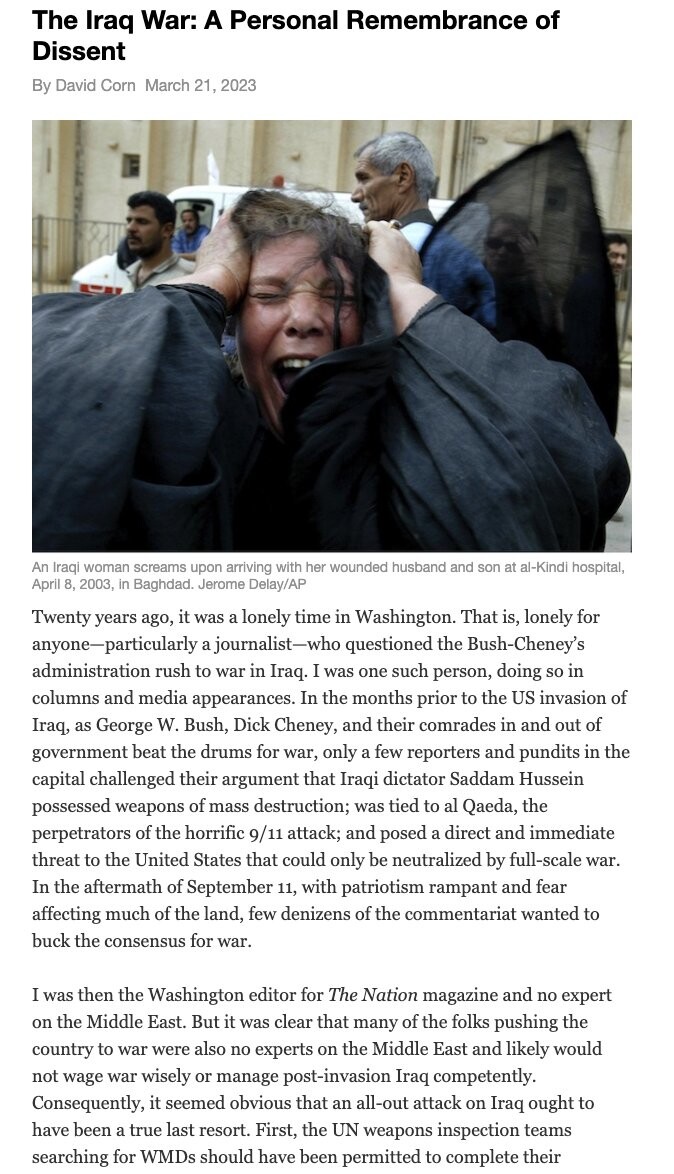 This This article by a history professor, writing about how his young students see the war as history now, is excellent.