Steve the AM Seagull
I was settling in to my new office in the Calgary Water Asset Managment International Command Bunker on the 7th Floor of the Sylvia Hotel a few days ago when I was visited by a job applicant.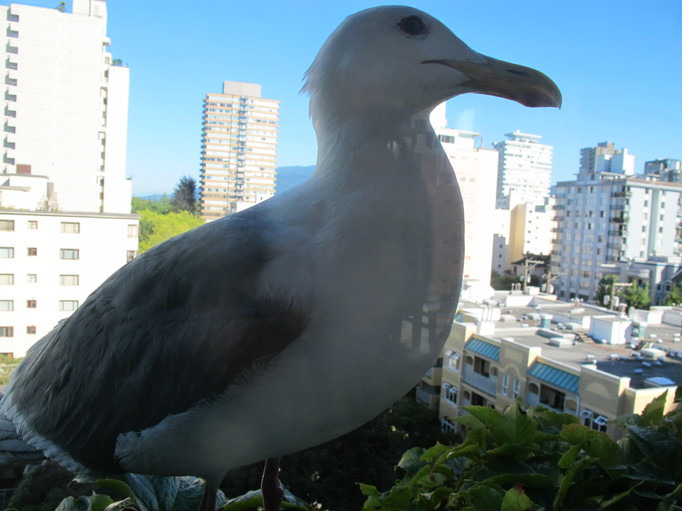 Steve was eager to work, and even more eager for the steady paycheque, which in Steve's case consists of a single slice of bread.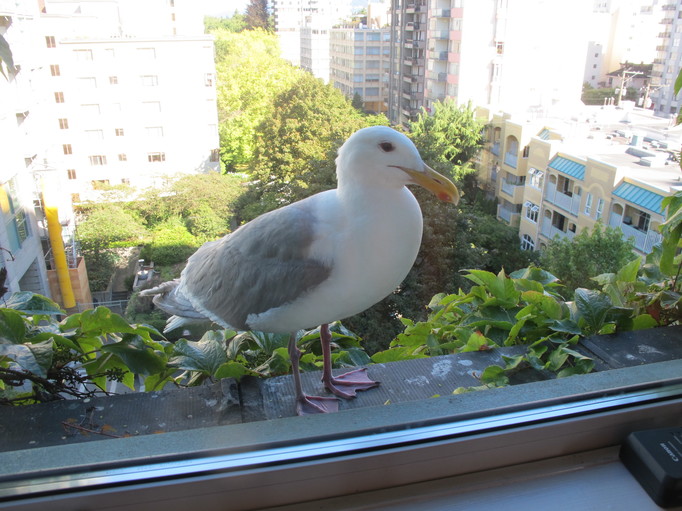 Steve returned for an afternoon shift, and his work quality was picking up.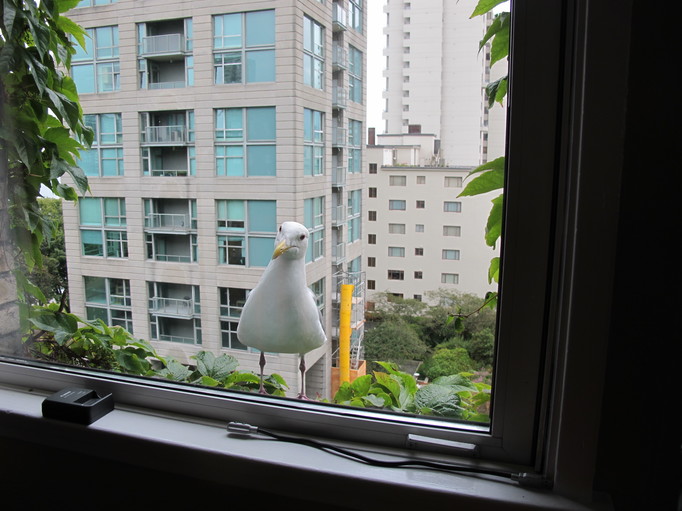 At the morning shift the next day, we had clearly settled into a work pattern.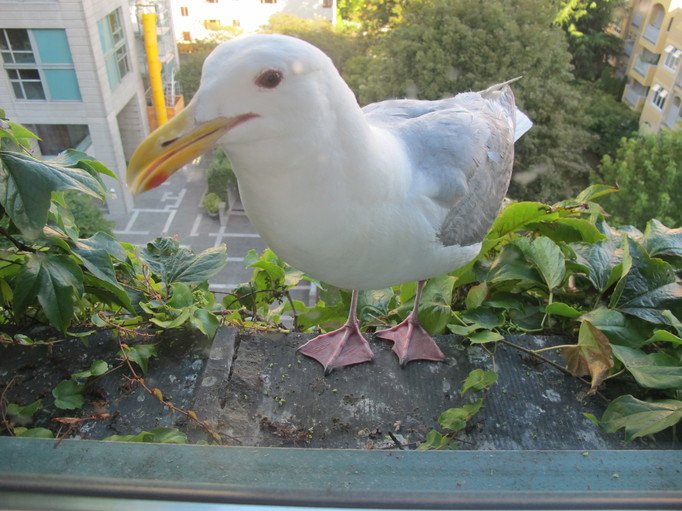 Steve shows up for breakfast and supper, gets them, and goes away without standing outside my 7th floor window without shrieking and flapping his wings. This might seem like a minor contribution, but I believe I can name at least three City supervisors with essentially the same work practice.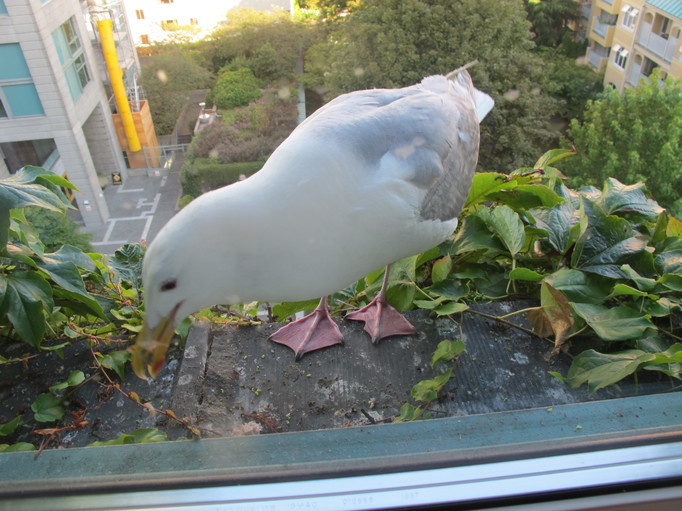 We get a lot of work done, Steve and I, though his job is focussed on the moral support end of the effort.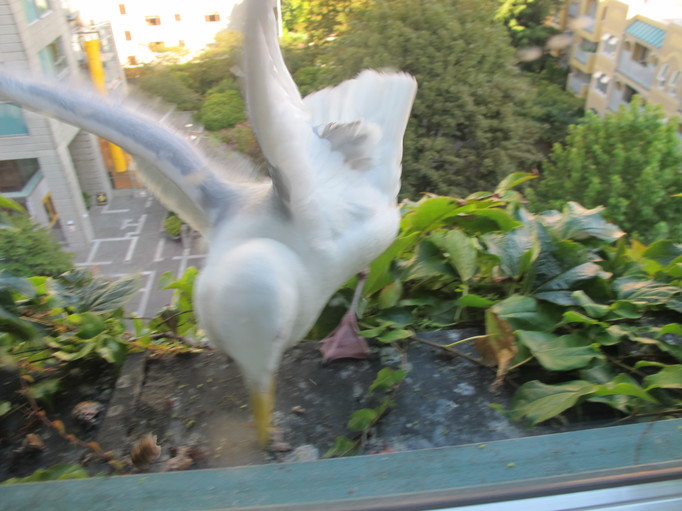 He often applauds the AM team with a flapping of wings. Steve is working on his shrieking-at-the-top-of-his-lungs skills, as he is optimistic about moving on to a career as a City Councillor.