For two weeks, my workplace has been the venerable Sylvia Hotel of Vancouver, on English Bay beach, and all covered with vines: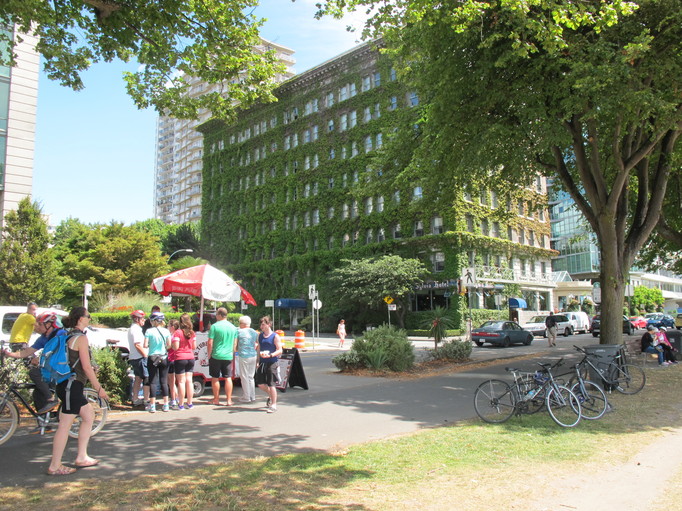 The AM Command Bunker is a large corner room with light coming in from every direction around us: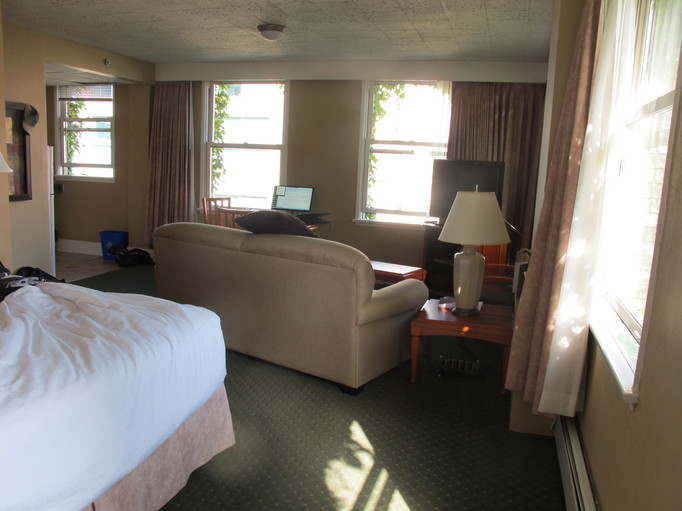 ---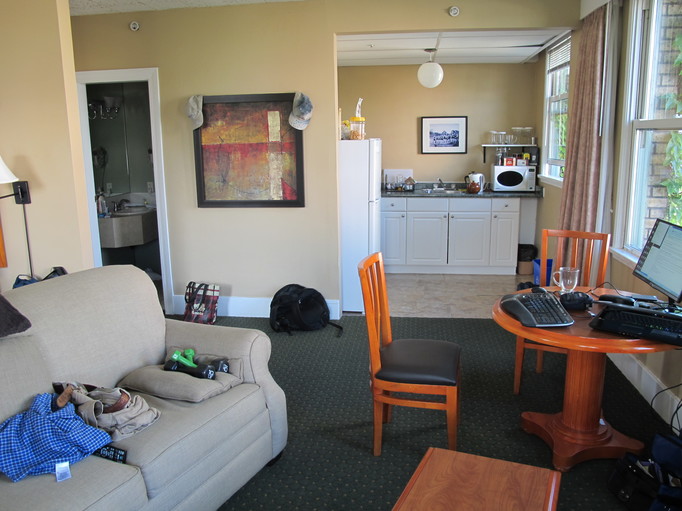 Only the kitchenette has a view of English Bay, alas: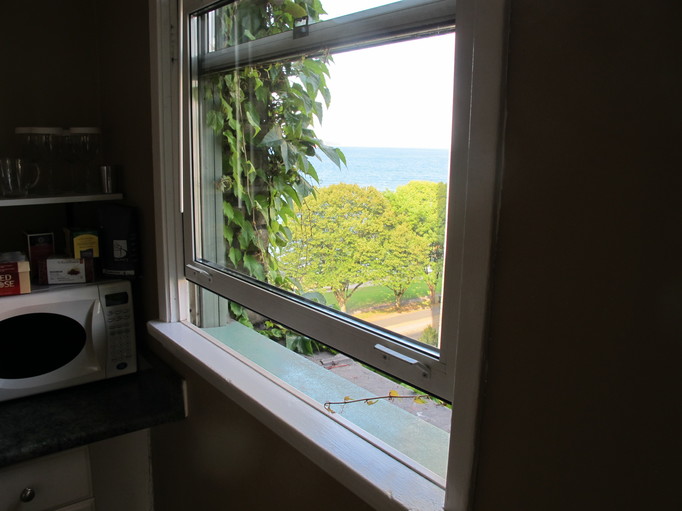 But nearby, my office area, as you can see, is a veritable nerve centre of high tech equipment:
The Sylvia has this lovely old central staircase with marble and fine woods, we always take it when going downward at least: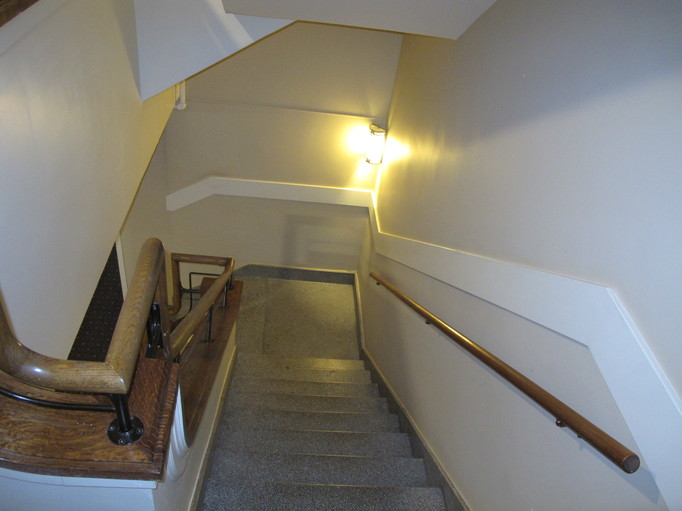 The end stairwells also hail from the early 20th century (~1913), where the "stairs" are like emergency ladders, strictly for fire situations...though Joanne Barrett would probably have half the office running them twice a week if we moved everybody out here.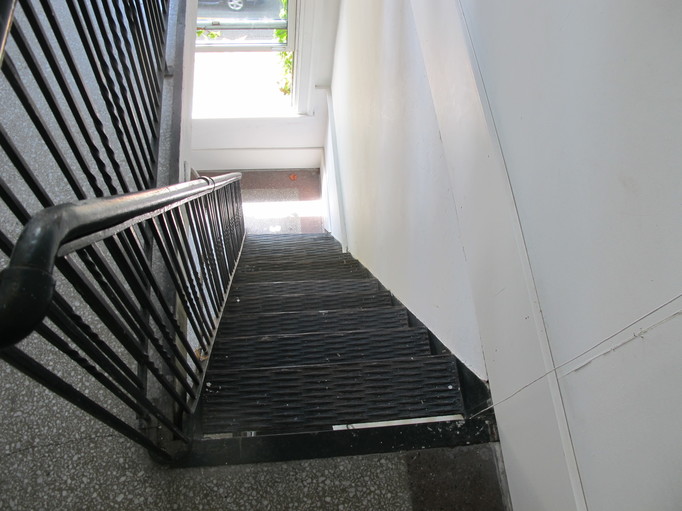 ---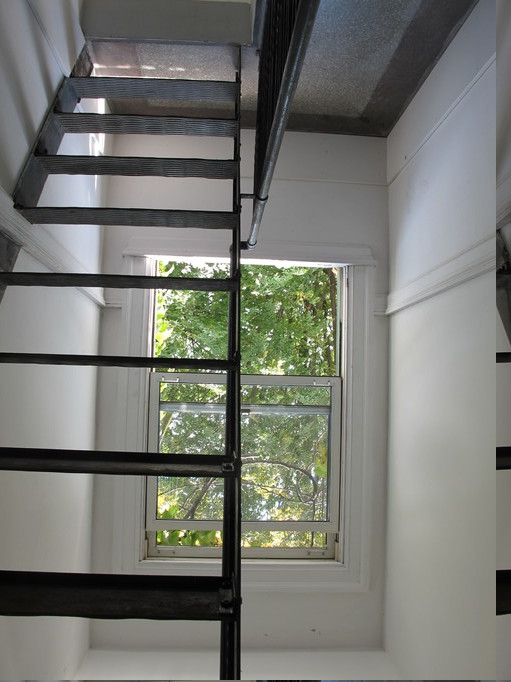 A high-up view of English Bay is frankly best seen from the top floor stairwell: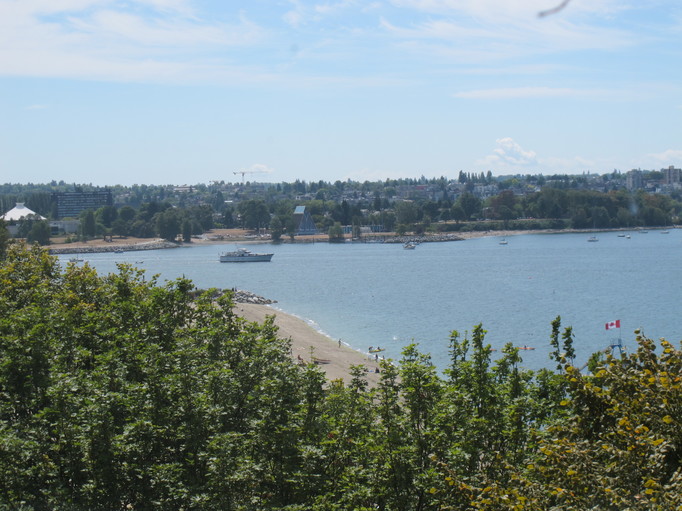 But my lunch breaks include tanning on the beach, or more likely, the grass just across the street from the hotel, this next shot was taken by spinning in place 180 degrees from taking the exterior shot of the hotel, above.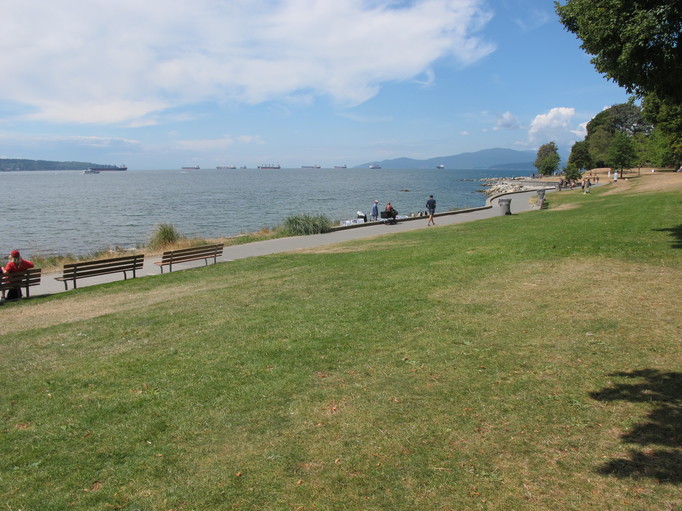 The lawn is being allowed to go brown in the unusual Vancouver drought this year, but it's still popular with sun-lovers.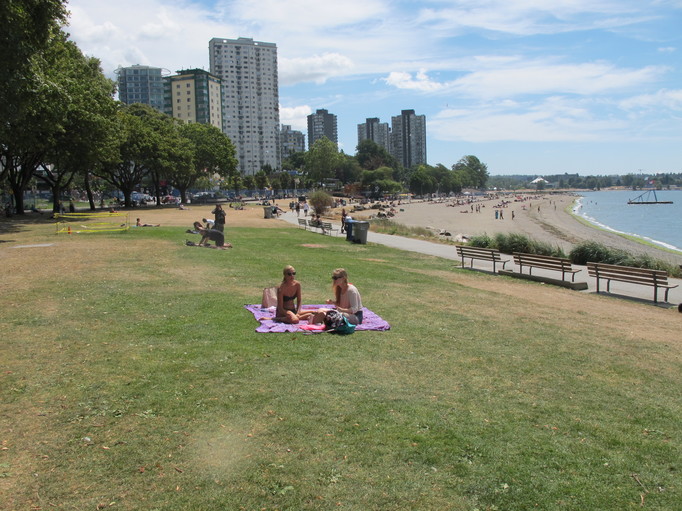 And the air is filled with the cries of seagulls, ravens, and geese, most of the time.