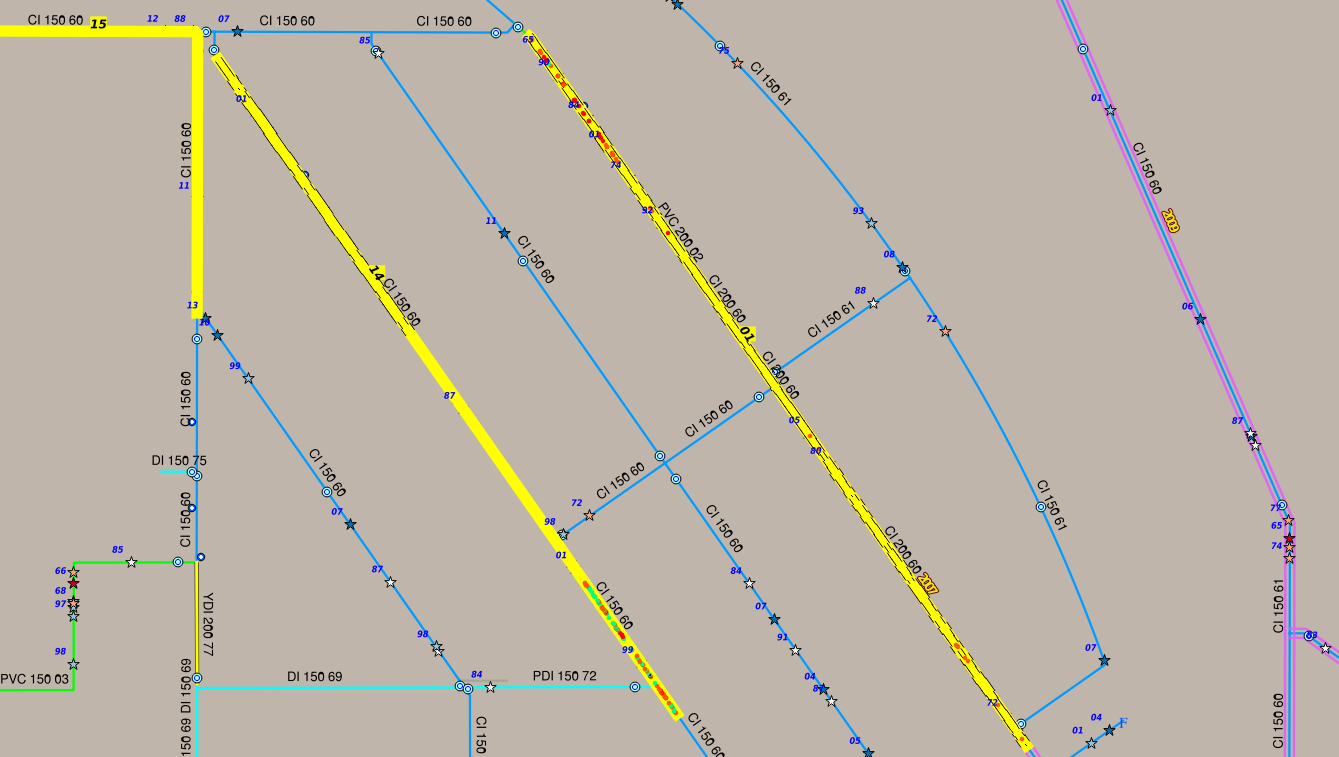 Space Tight, Time Spread with SeeSnake
Now it's plain: there's a blob of hot soil at the north end, eating the main, but no pits at all on the next block and a half. So we were able to save those blocks, which was well worth a short replacement job and an extra valve.
And notice that when we got a SeeSnake around to the main two blocks west just in 2014, we found that main, too, has just one cluster of pits at the south end. We'll be able to save most of that, or even all of it if the anodes work down there.
I have to admit that it took more courage than I had to replace only half a block if I didn't have a SeeSnake run to assure me the rest of the block was clean; once you've had inspection data, it kind of spoils you.
© Roy Brander, P.Eng 2016