May 21, 2019
A Diversion to the Archives, also the Internet
We still have to finish up the Rose Garden to the north of Lost Lagoon, but I'm going to tease that out another day. I completely forgot to show you some great blossom pictures from Spain in February. It's even warmer there than in Vancouver, and the vast Retiro Park (former Royal Hunting Grounds) has a grove of cherry trees go wild in mid-February: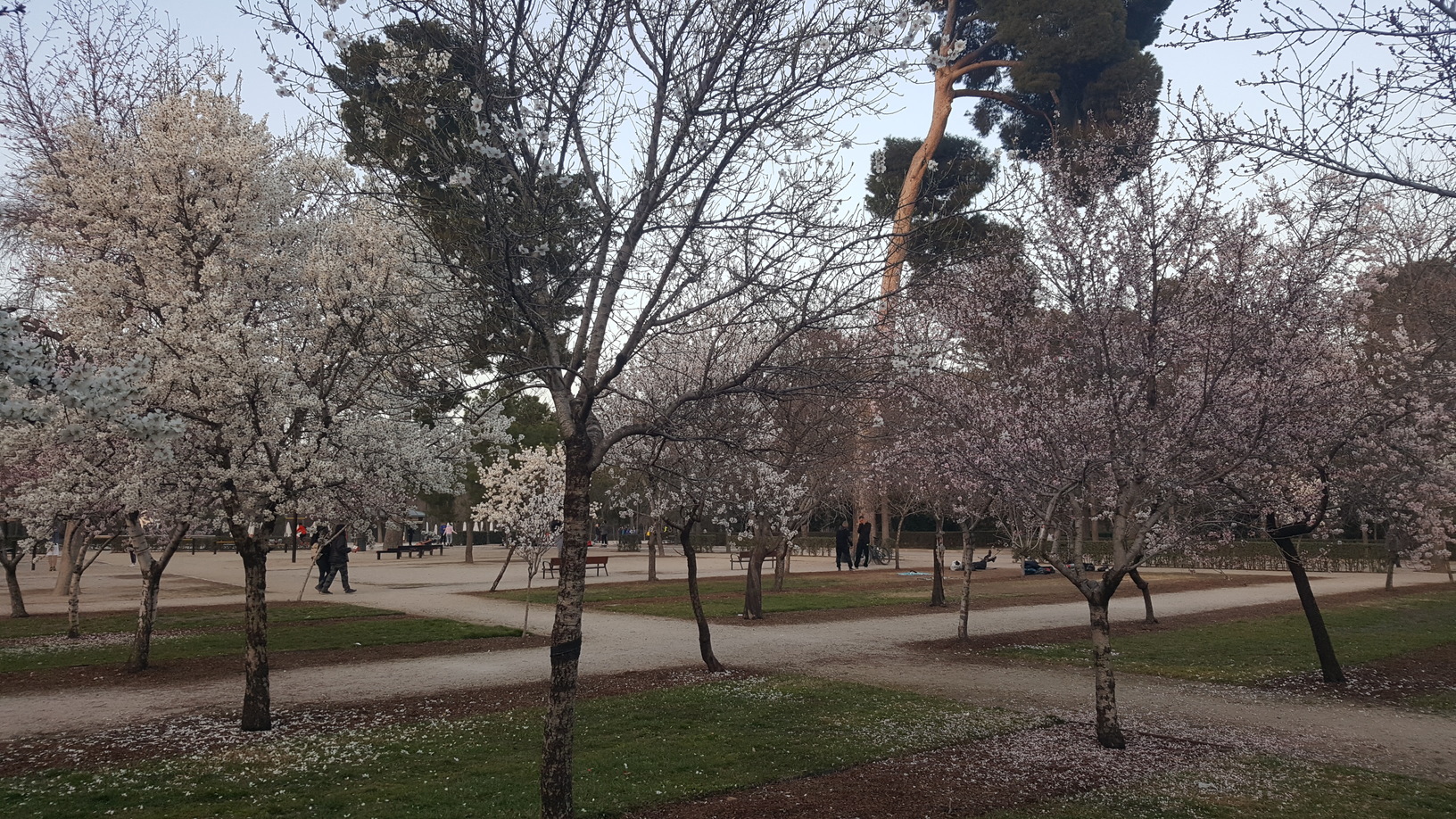 And because there's only so much photography to do even in the west end of Vancouver, our other go-to is cat pictures from the Internet. Here today we present proof that dogs are good for something: they make excellent kitten warmers: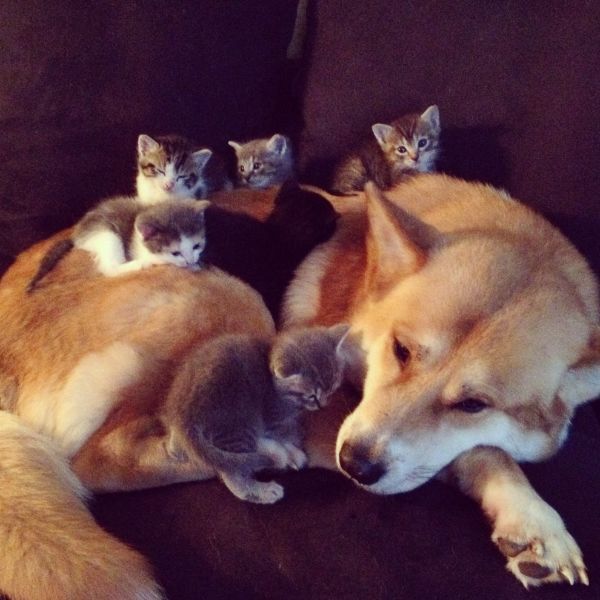 Older posts
2019 May 20: Goslings and our Chilco Neighbours
2019 May 19: Finishing up the "back walk" all-floral garden.
2019 May 18: First trip to the Rose Garden South
2019 May 17: More "backwalk" south of Lost Lagoon and Lagoon Drive
2019 May 16: The "backwalk" south of Lost Lagoon 1