May 24, 2019
Last of the Rose Garden South, Lagoon Terrace Building
I think there's just one more decent shot from the Rose Garden South (the North end, of course, is the roses, but they are not even budding yet). I liked this shot that shows not just a huge floral bush, but all the delicate little yellow flowers in the grass in front.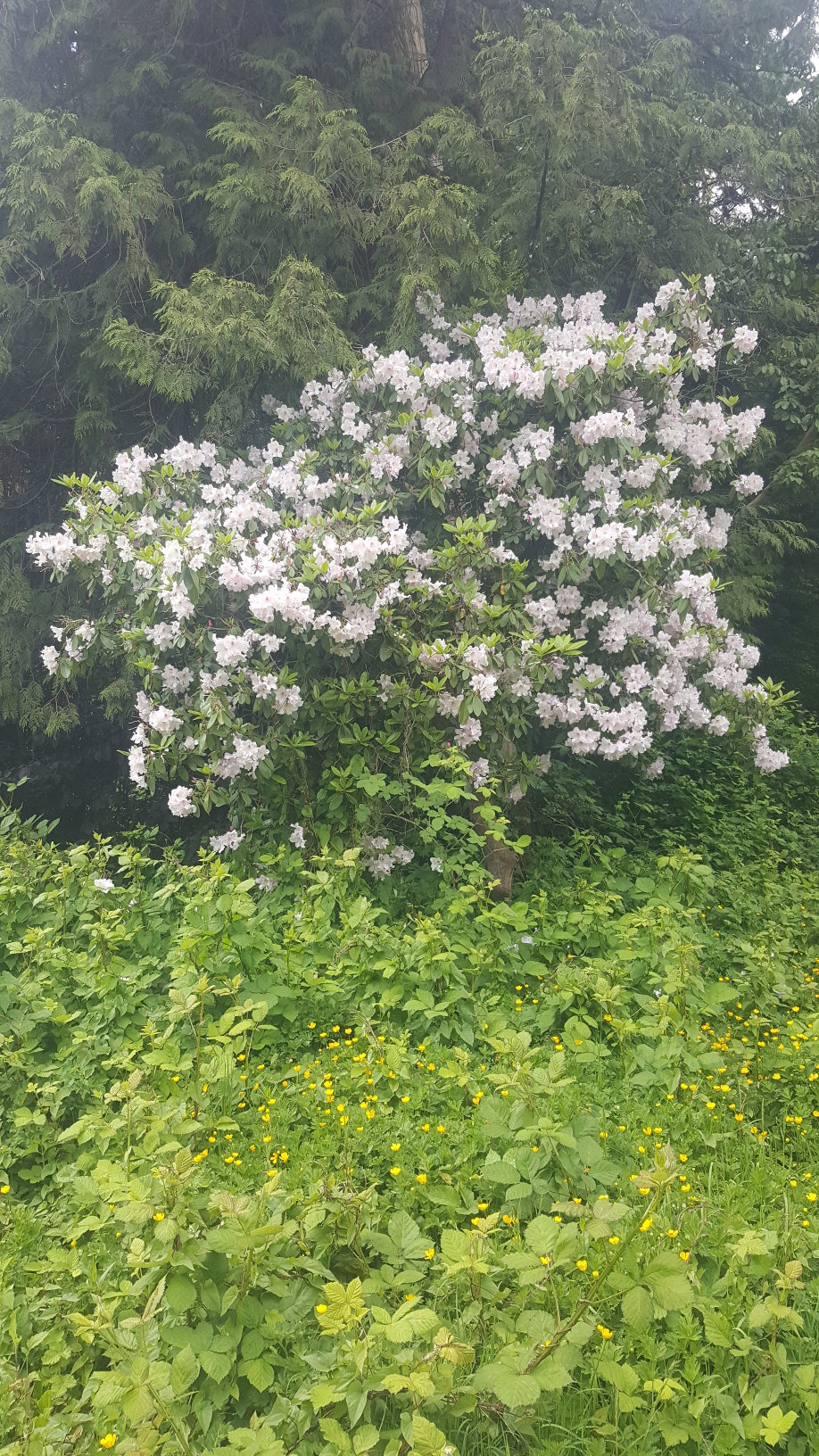 We've seen this before, but from another angle that hid how many flowers were around the north side of the building on Haro - this is on Lagoon Drive, a block up from our place.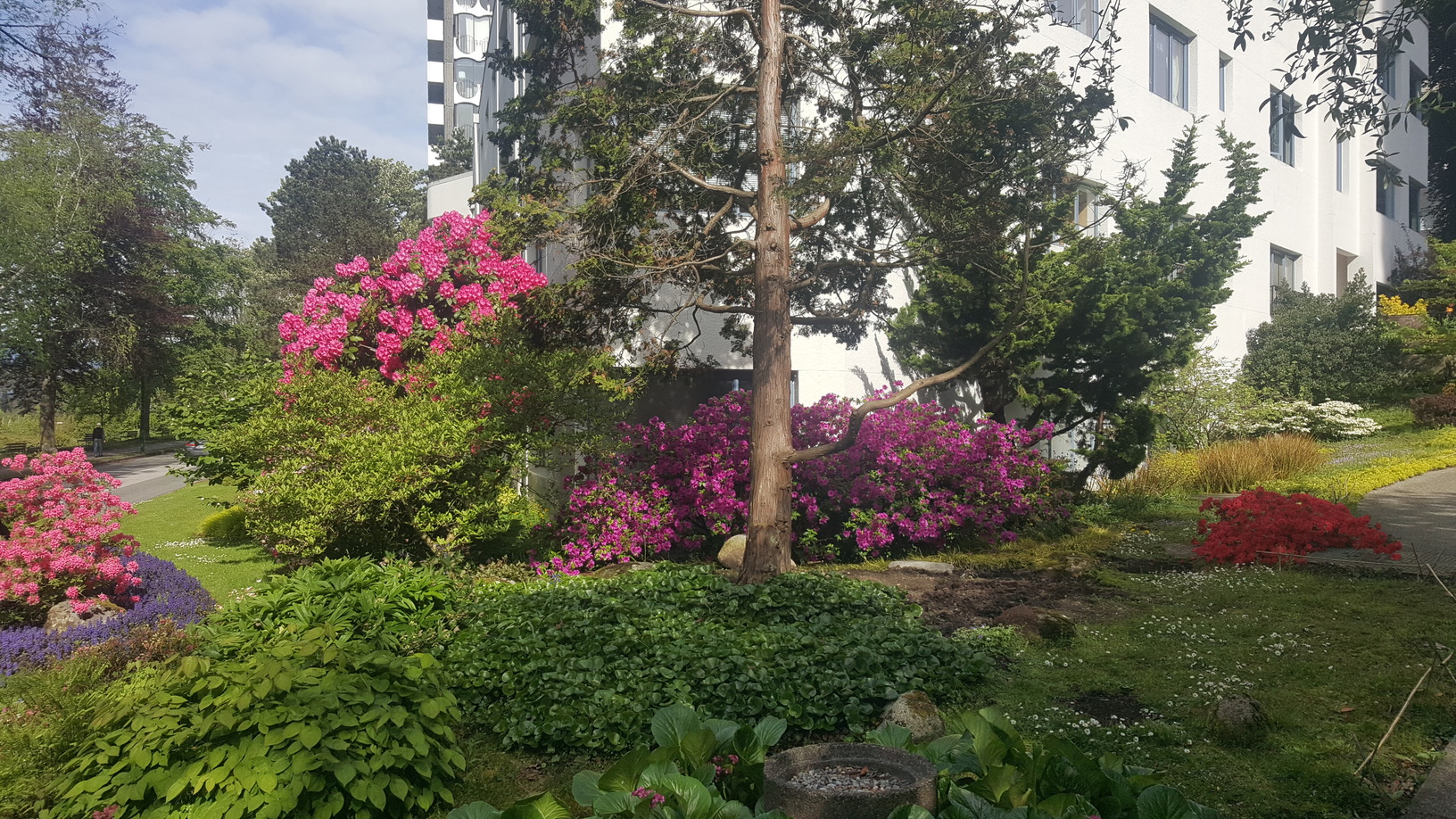 This is the same building where I took that great shot of Sid in 2017: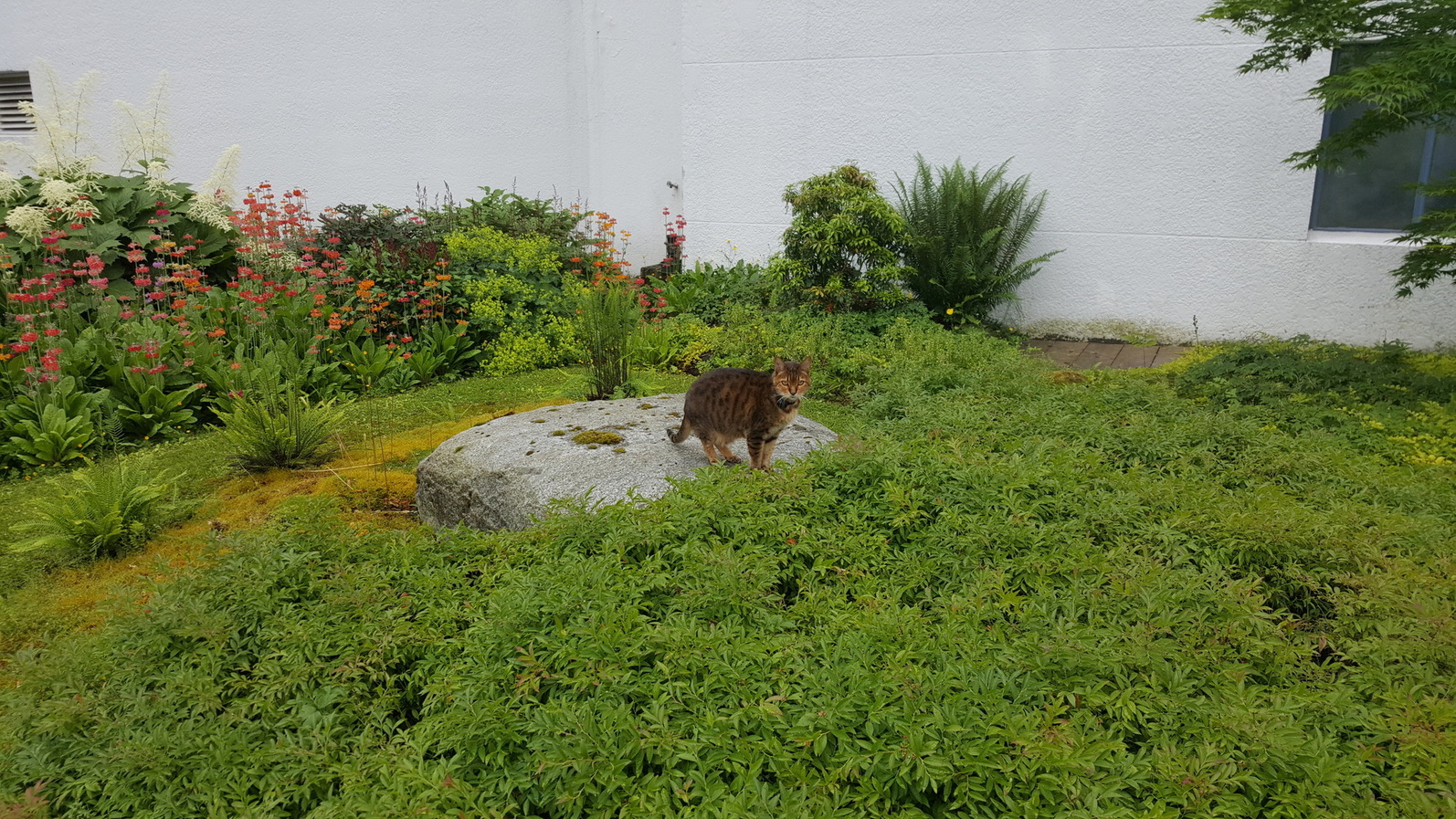 Older posts
2019 May 23: The Tudor House
2019 May 22: Rose Garden, South End #2
2019 May 21: Retiro and Kitten-Warmers
2019 May 20: Goslings and our Chilco Neighbours
2019 May 19: Finishing up the "back walk" all-floral garden.
2019 May 18: First trip to the Rose Garden South
2019 May 17: More "backwalk" south of Lost Lagoon and Lagoon Drive
2019 May 16: The "backwalk" south of Lost Lagoon 1