Dora's Page: An often-daily photoblog to assure Connie's Mom that we are Not Dead Yet. ---Dora's Page looks best when your browser has a full widescreen size, with this headline on one line. (I hate tiny web-sized photos; these are big.)
August 4: Nice Pic from the Community Garden, Rose Review #3 To start off with, one I just like from the community garden. I think it's having a shadow fall across the main subject, instead of the usual all-sunny. There's also a nice slow loss of focus as you look at flowers further away than it.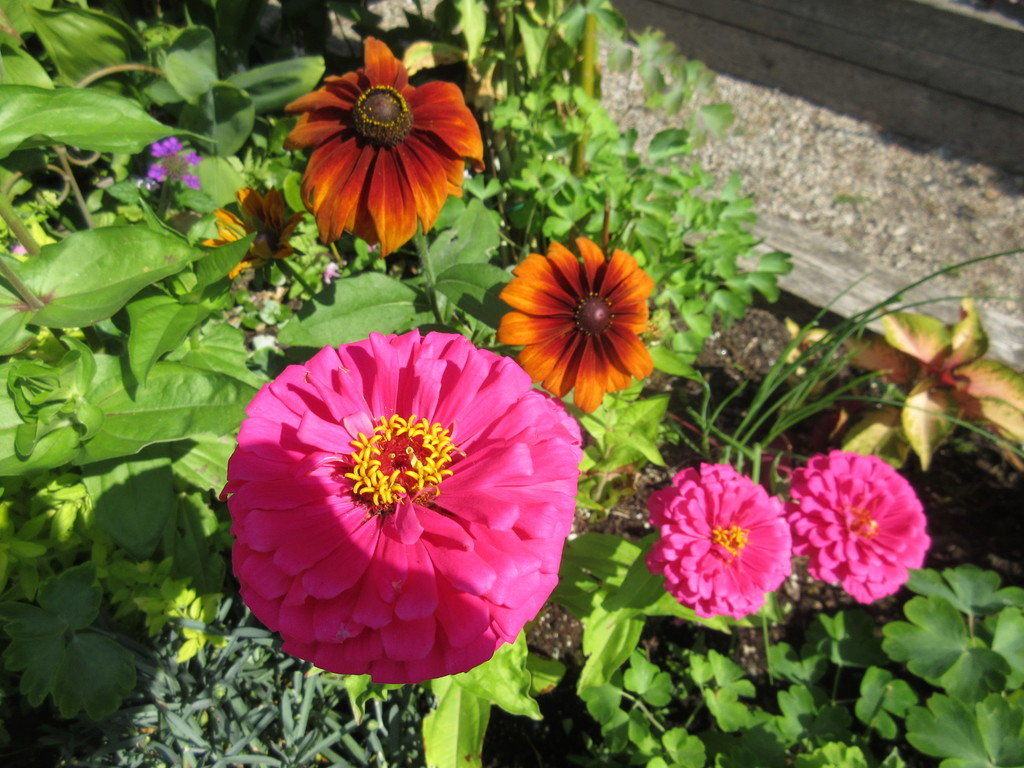 And we return to our regular programming of Rose Garden obsession. Well, the place is just insanely great right now, so sue me.
This is in the centre of the trellis walkway, a little monument done in 1993 to commemorate "pioneers" of 1893. Whatever; there's always an excuse for a good monument and floral decoration. I'm sure the brave pioneers will be recast as racist colonizers in due course, but the floral display will probably outlive the monument. (A hundred years later is just long enough for the grandchildren to still care about them, and fund a monument; bluntly, who celebrates the brave pioneers of Paris from the 900s? They're all forgotten.)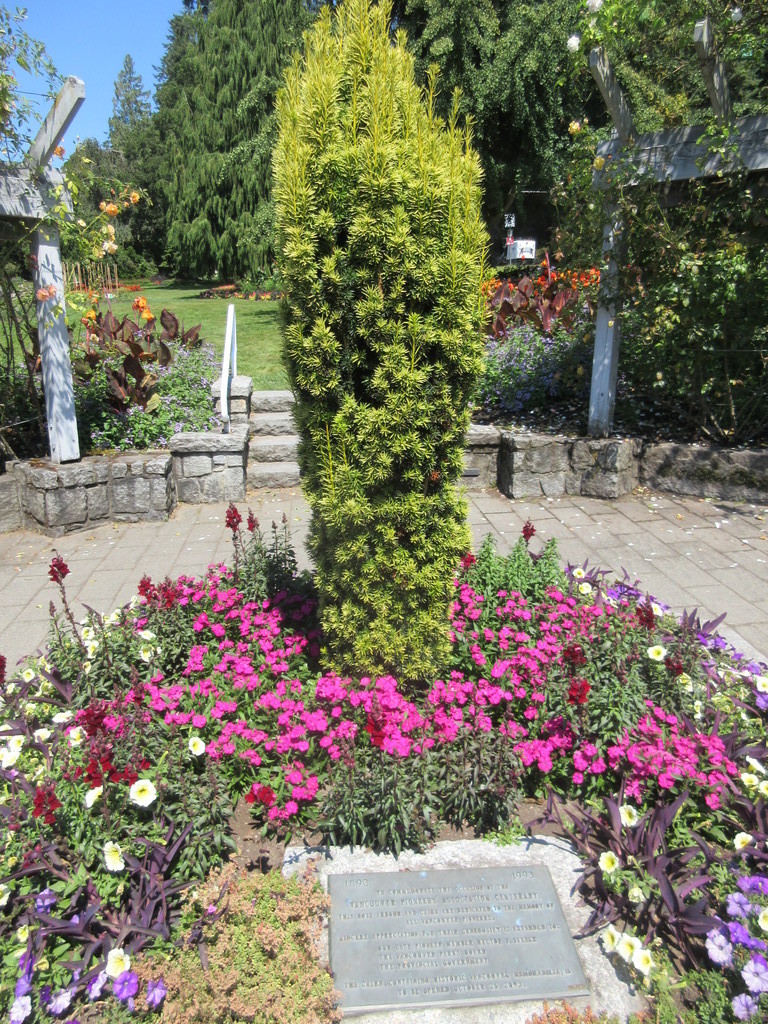 And back to our repeat broadcast of those 8 Rose Garden pictures from July 8th, in the lost HTML file. Today's are from the June 25th: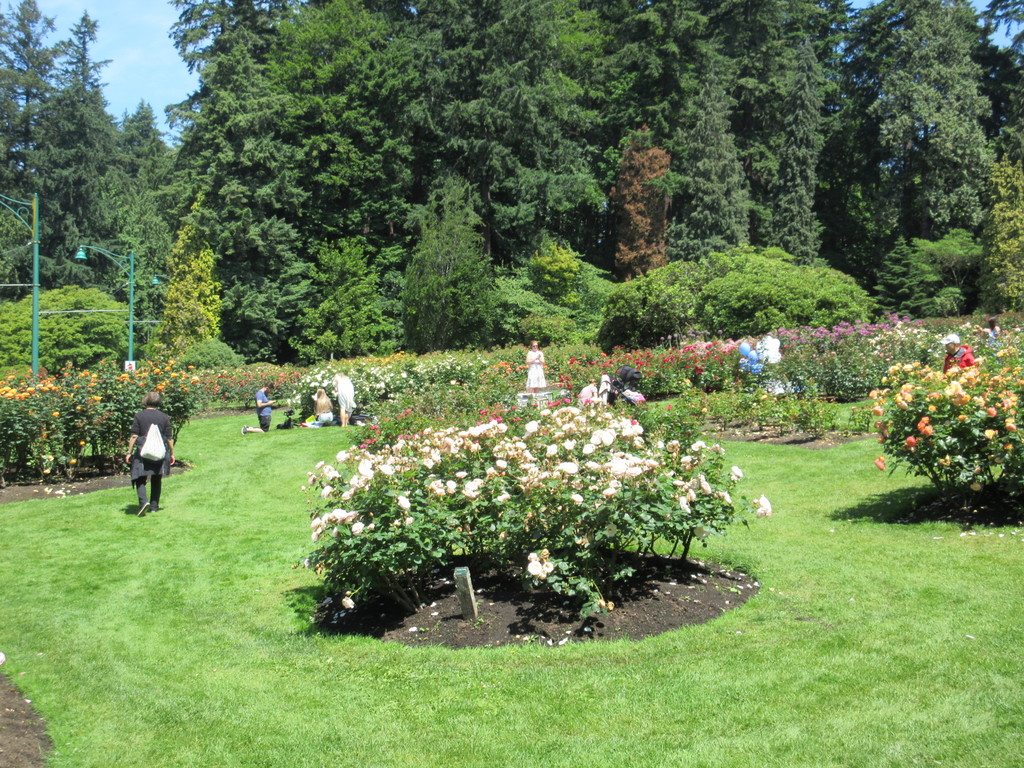 And from June 29th, with visible growth between the two days. Gardens and time are a remarkable pair: you never see anything in a garden move, but if you watch over days, they seem to explode with change.