Dora's Page: An often-daily photoblog to assure Connie's Mom that we are Not Dead Yet. ---Dora's Page looks best when your browser has a full widescreen size, with this headline on one line. (I hate tiny web-sized photos; these are big.)
August 10: Walls of Flowers I hope it isn't too quiet in the house tonight, Dora, with Connie off on the road again. And I'm awaiting her return on pins and needles. Let's bring on the cheer with some shots that create a "wall of flowers", nothing visible but the blooms. I've saved a few up.
The funny thing is, they have no context, so I have to go on memory. I believe these are from those side-beds of the Rose Garden I've been highlighting for a week.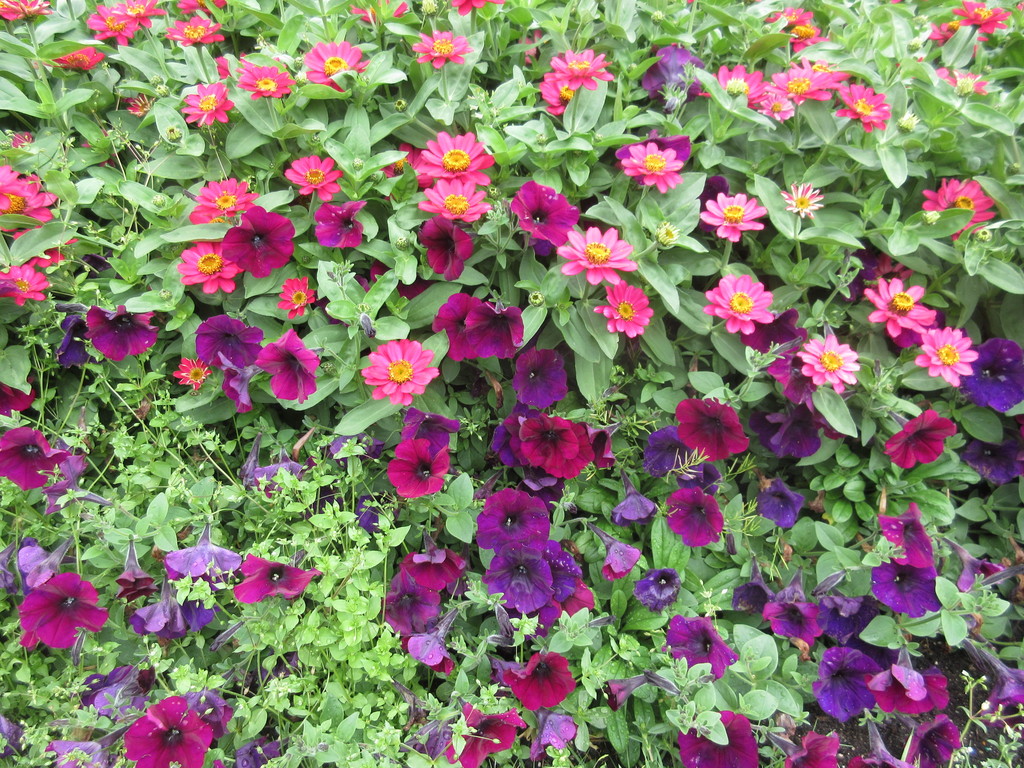 Meanwhile, I think these were down in that Community Garden just below us.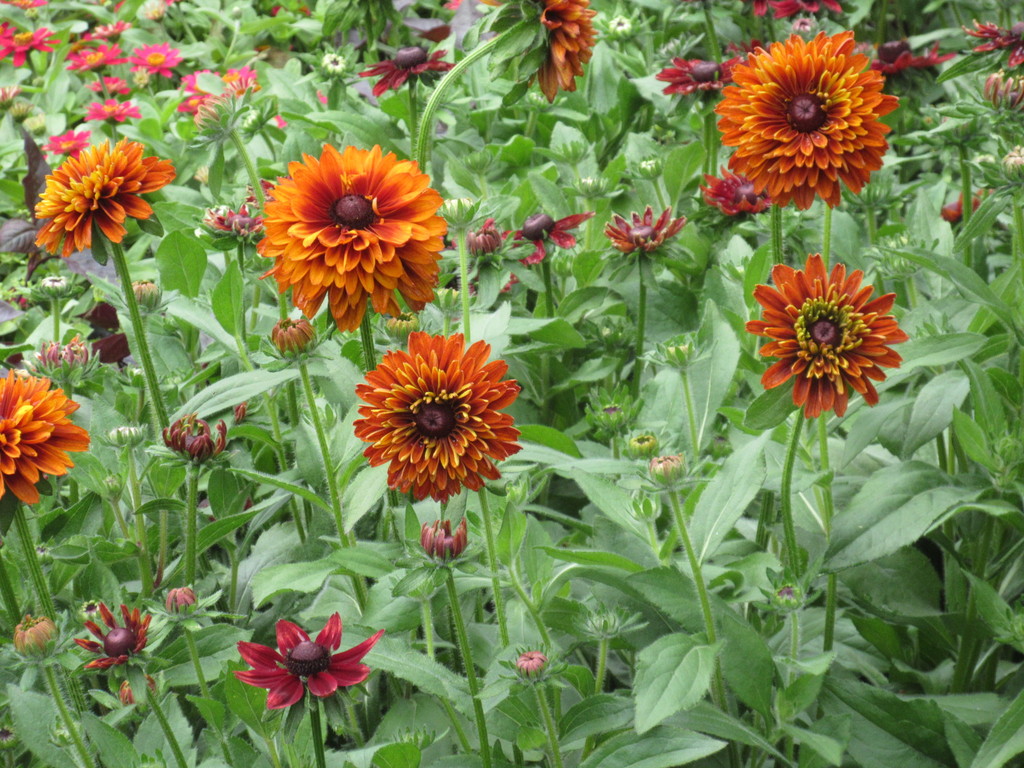 And these in a planter on the seawall, I think that's a bit of the bike path visible through the foliage.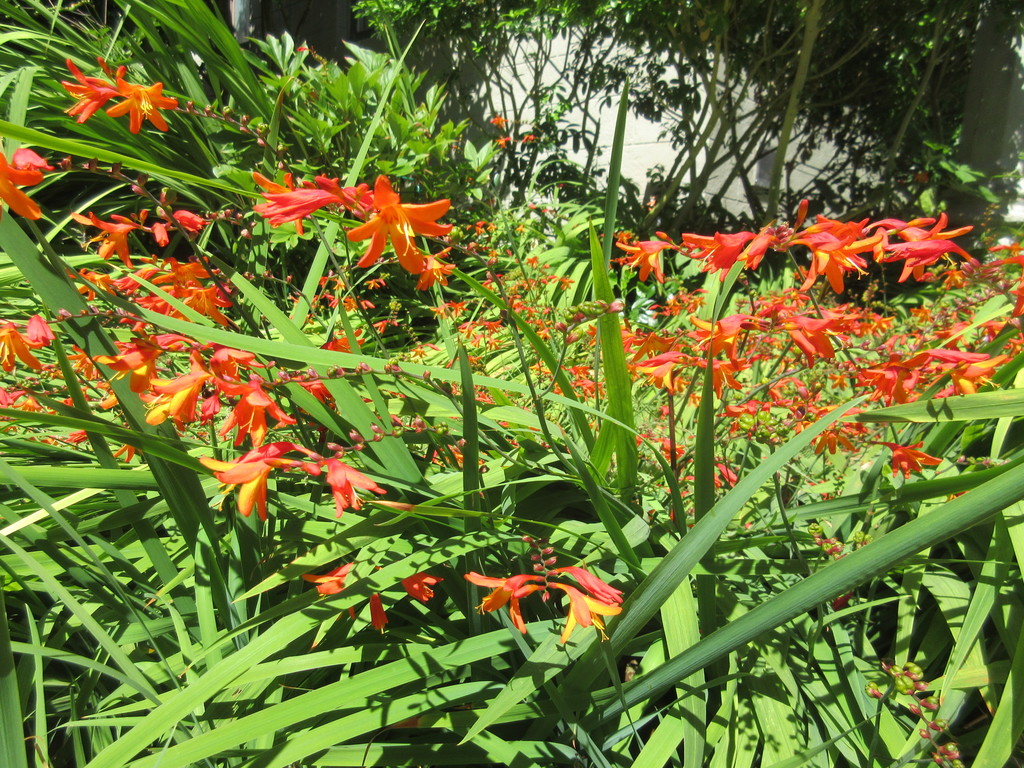 But to finish up, one nearly live from last evening. A single heron on that log out in the middle of the lagoon. I took about 20 shots of it, and this was the least-bad. Just couldn't get the hang of it.