June 3, 2019
Roses and Bridges
Hey, Dora, Connie may have mentioned I had either food poisoning or something like Norovirus last night and all day today. Could hardly get out of bed. Well, I'm doing a June 2nd posting anyway, though it is admittedly 11:40PM. (I started getting some appetite back about 8PM, and since I slept all day, I'm sitting up to see how much I can eat before going to bed, get my strength back.)

So, anyway, here's one picture for today: the first roses have appeared in the Rose Garden - though only on the climbing vines on the archway.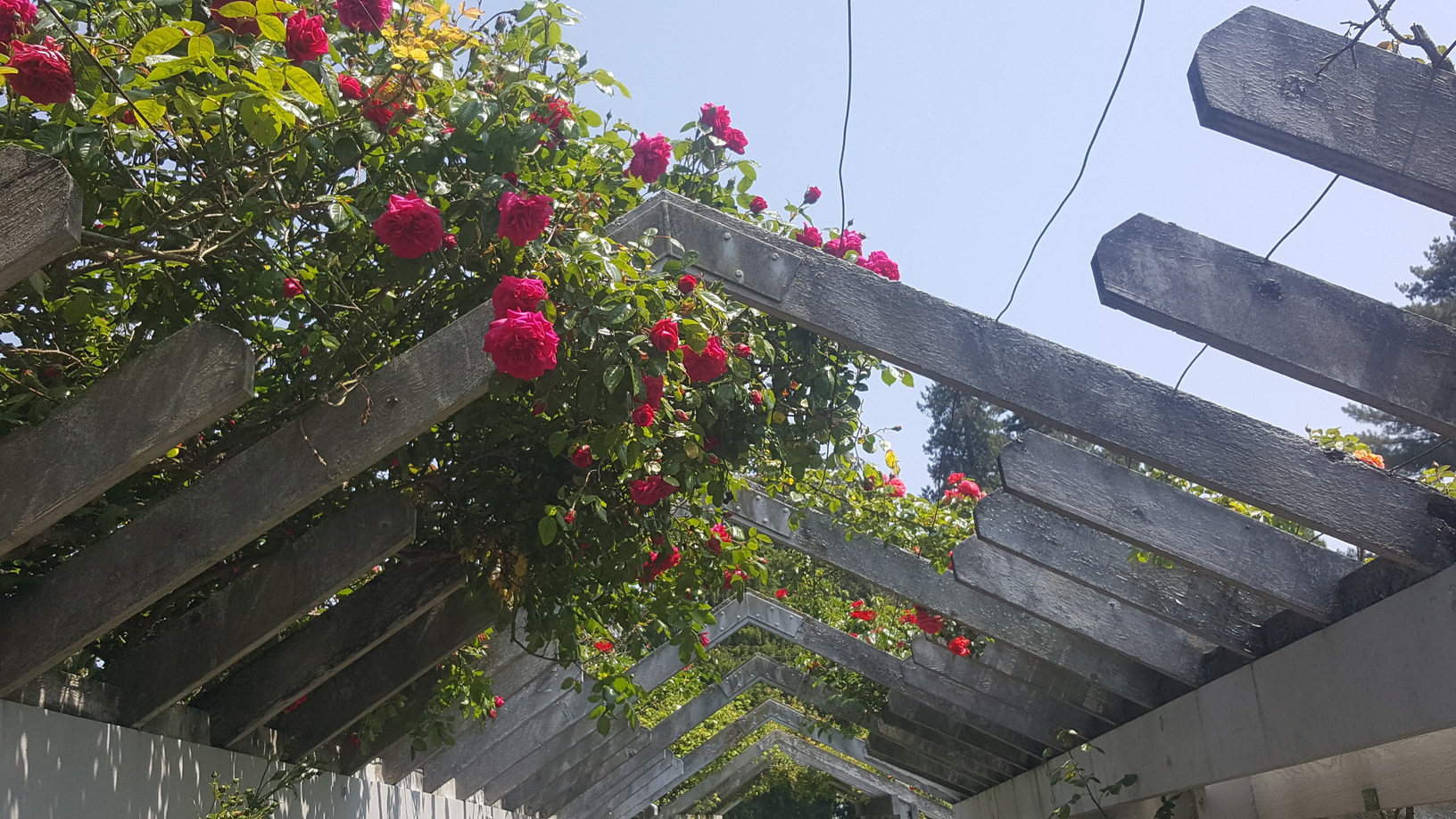 I tried to frame this so it would like like one of those colourful ruins the British like to put on their country estates. The bridge is still in heavy use, of course. And the graffiti doesn't help. Don't miss the geese in the foreground, water lilies in the background. Proud of this one.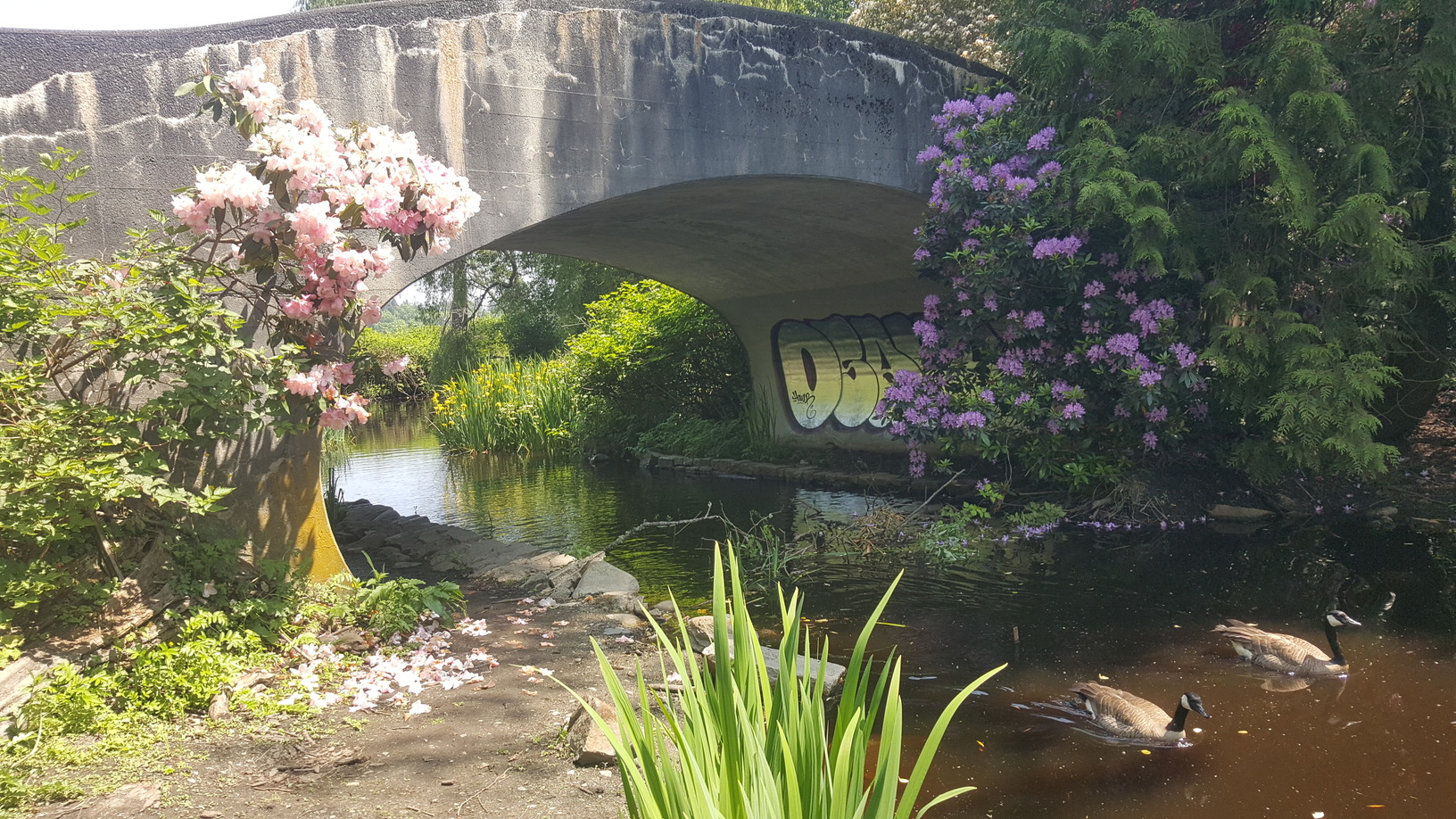 Older posts
2019 Jun 2: The Gosling Fleet
2019 Jun 1: From the archives: Cuba 2017
2019 May 30: Ravine Trail to Beaver Lake
2019 May 28-29: Our Garden and Stanley Forests
2019 May 27: The Umbrella Tree
2019 May 26: Animals of Stanley Park
2019 May 24: Last of the Rose Garden South
2019 May 22: Rose Garden, South End #2
2019 May 21: Retiro and Kitten-Warmers
2019 May 20: Goslings and our Chilco Neighbours
2019 May 19: Finishing up the "back walk" all-floral garden.
2019 May 18: First trip to the Rose Garden South
2019 May 17: More "backwalk" south of Lost Lagoon and Lagoon Drive
2019 May 16: The "backwalk" south of Lost Lagoon 1