Dora's Page: An often-daily photoblog to assure Connie's Mom that we are Not Dead Yet. ---Dora's Page looks best when your browser has a full widescreen size, with this headline on one line. (I hate tiny web-sized photos; these are big.)
August 11: View From a Height To heck with flowers for one day. I took some pictures from way up in the air on Friday, it's time I showed them off. It was a dull day for photography, not just overcast, but the air a bit foggy, so that nothing looked good at a distance. But it's hard to go wrong from a good 70 metres up with Stanley Park and the harbour to photograph. Here, much of the seawall, with downtown in background.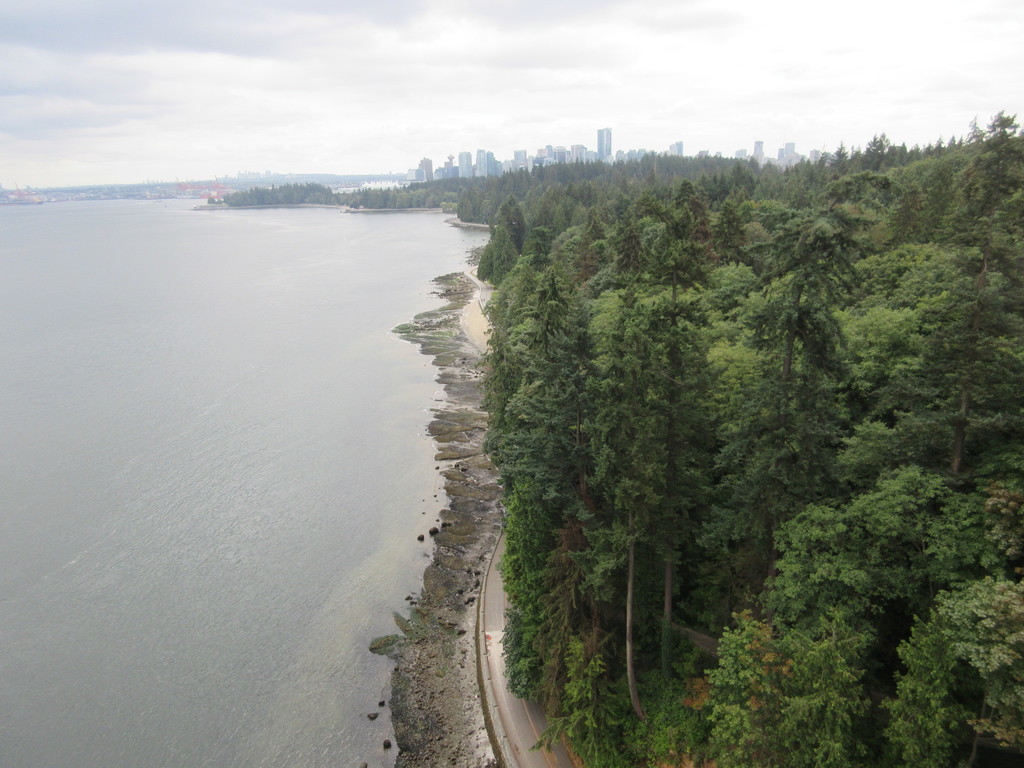 Here, I still haven't cycled up to the very top of the bridge curve yet, but am on the same level as the top of Prospect Point, normally my big test of aerobics on a run. The Point was an action-location in the Doc Savage novel (Murder Melody) that Ed and I just finished; I really loved those chapters, as I knew the whole area.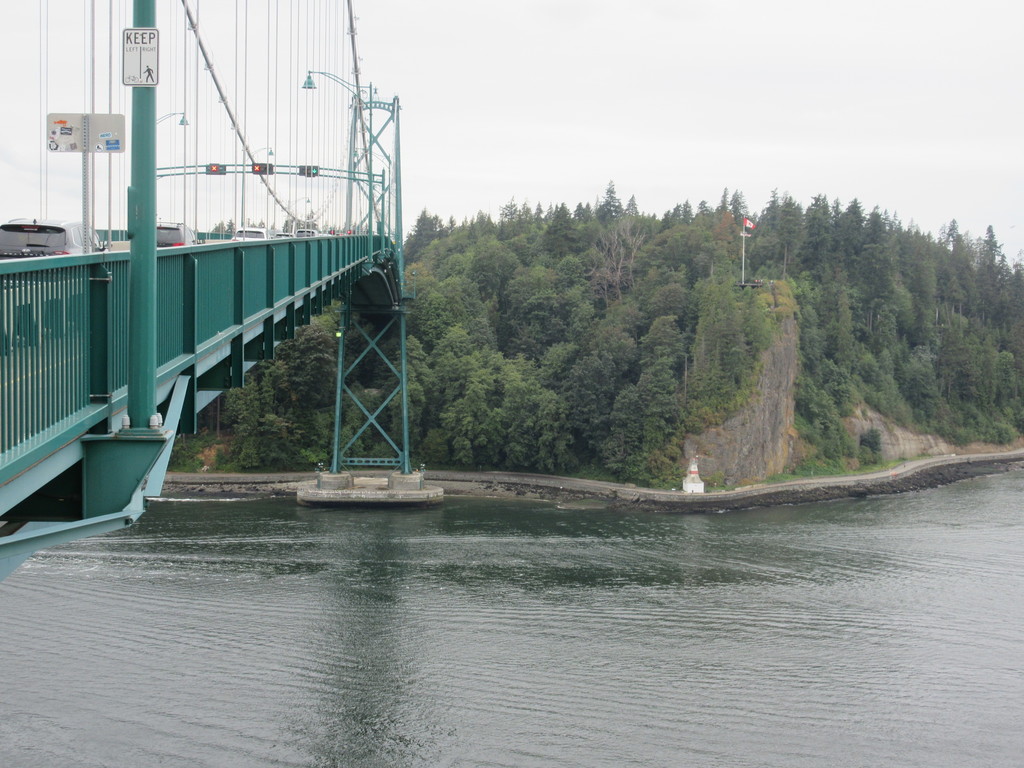 You have to zoom out to see the full picture: below the bridge and the park, the business of the harbour is always going on, with pleasure craft and gargantuan cargo carriers mixing freely.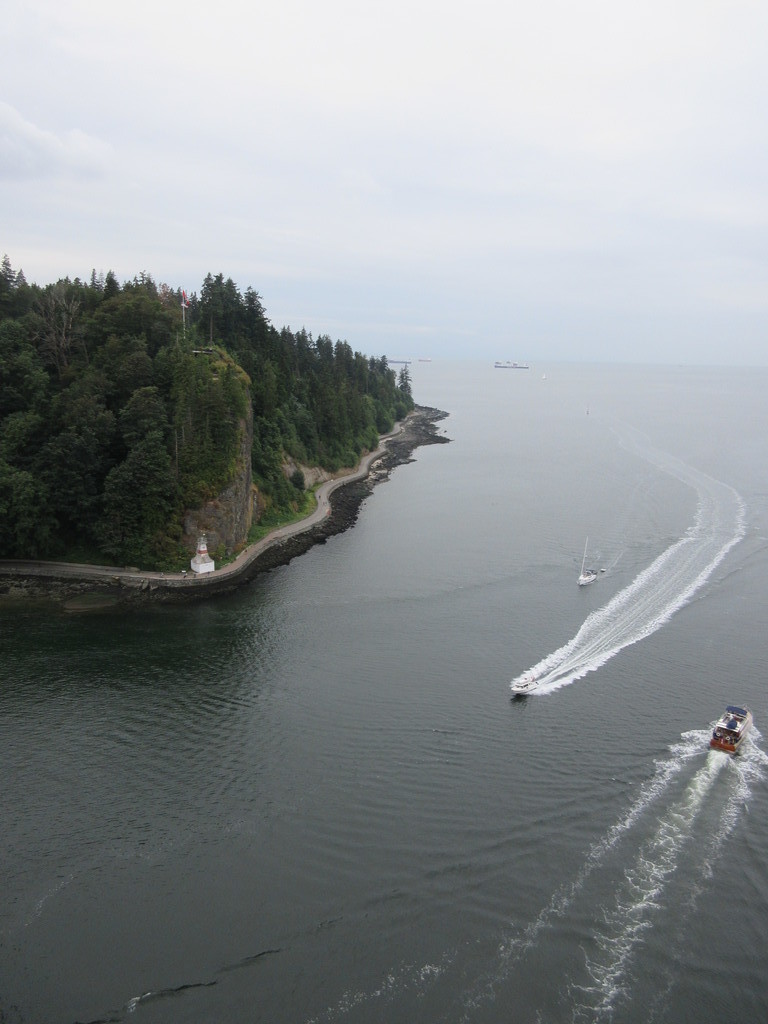 But the zoom-in on that shot lets you see all the people watching this as they jog along the seawall, 22 stories below the Point.