Dora's Page: An often-daily photoblog to assure Connie's Mom that we are Not Dead Yet. ---Dora's Page looks best when your browser has a full widescreen size, with this headline on one line. (I hate tiny web-sized photos; these are big.)
August 12: I Love 'Em All, the Short and Tall With Connie back, I'm enjoying coffee, and looking for ways to not think about the USA. Today's theme is "tall flowers". I loved this shot I grabbed a few days back at the far end of the Rose Garden. They are a gorgeous bloom...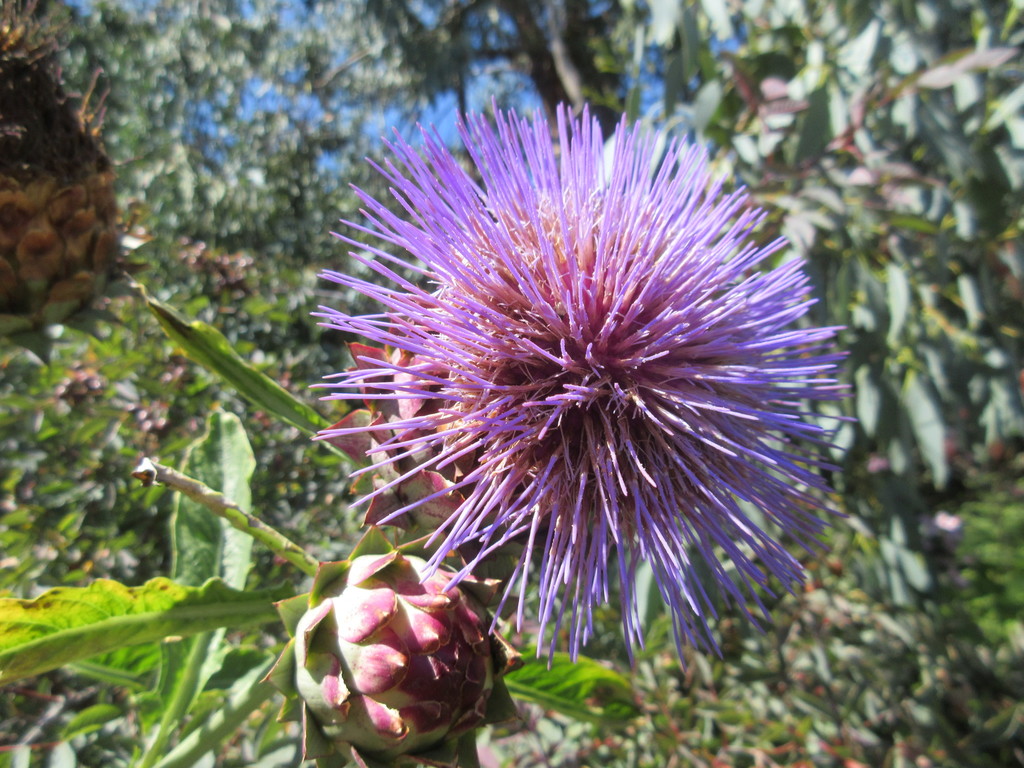 ...on a really ugly plant. They're big tall weed-like things that promptly bend over and look a mess once they flower.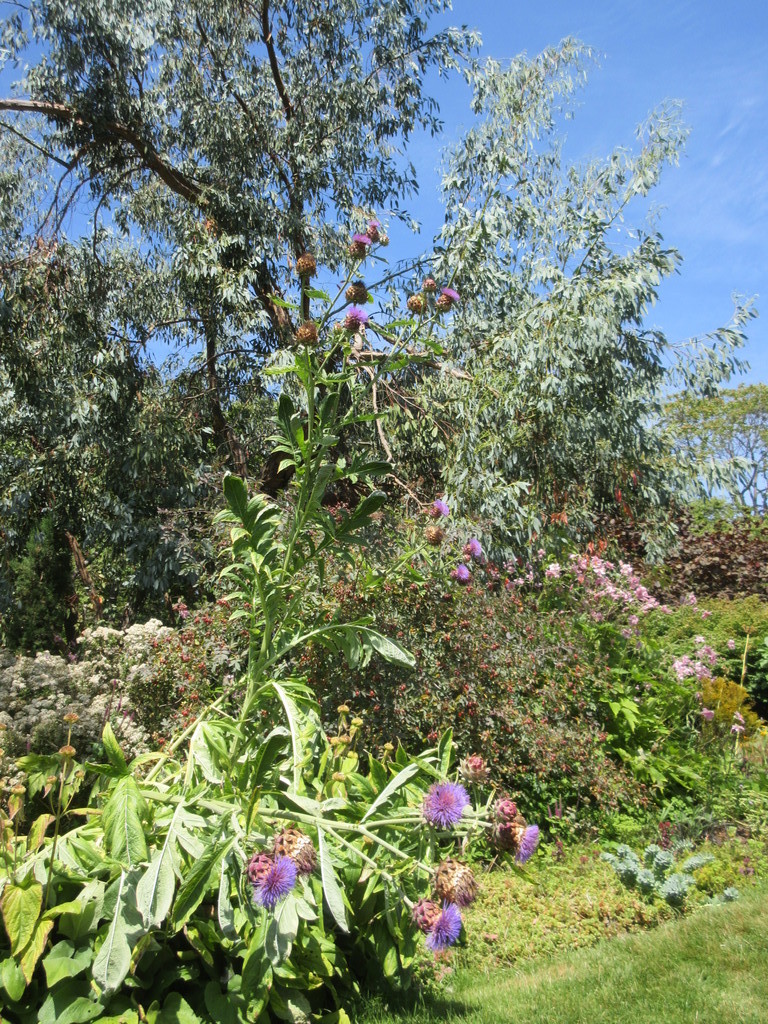 Just a few steps away in the next bed, is an untidy but lovely row of sunflowers.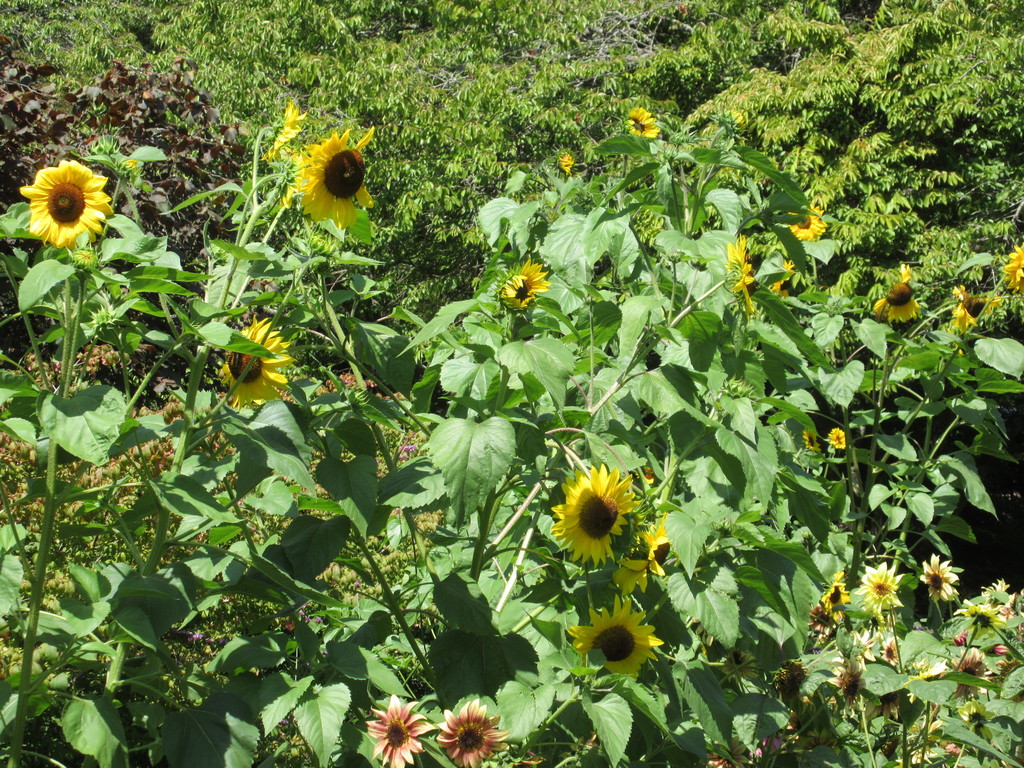 And in the more manicured beds nearer the roses, a spray of very tall red flowers towering over their neighbours. A really nice design touch.