June 7, 2019
I came jogging out of the woods today into the Rose Garden and was met by the sight of hundreds of roses that apparently went "sproing" and opened last night.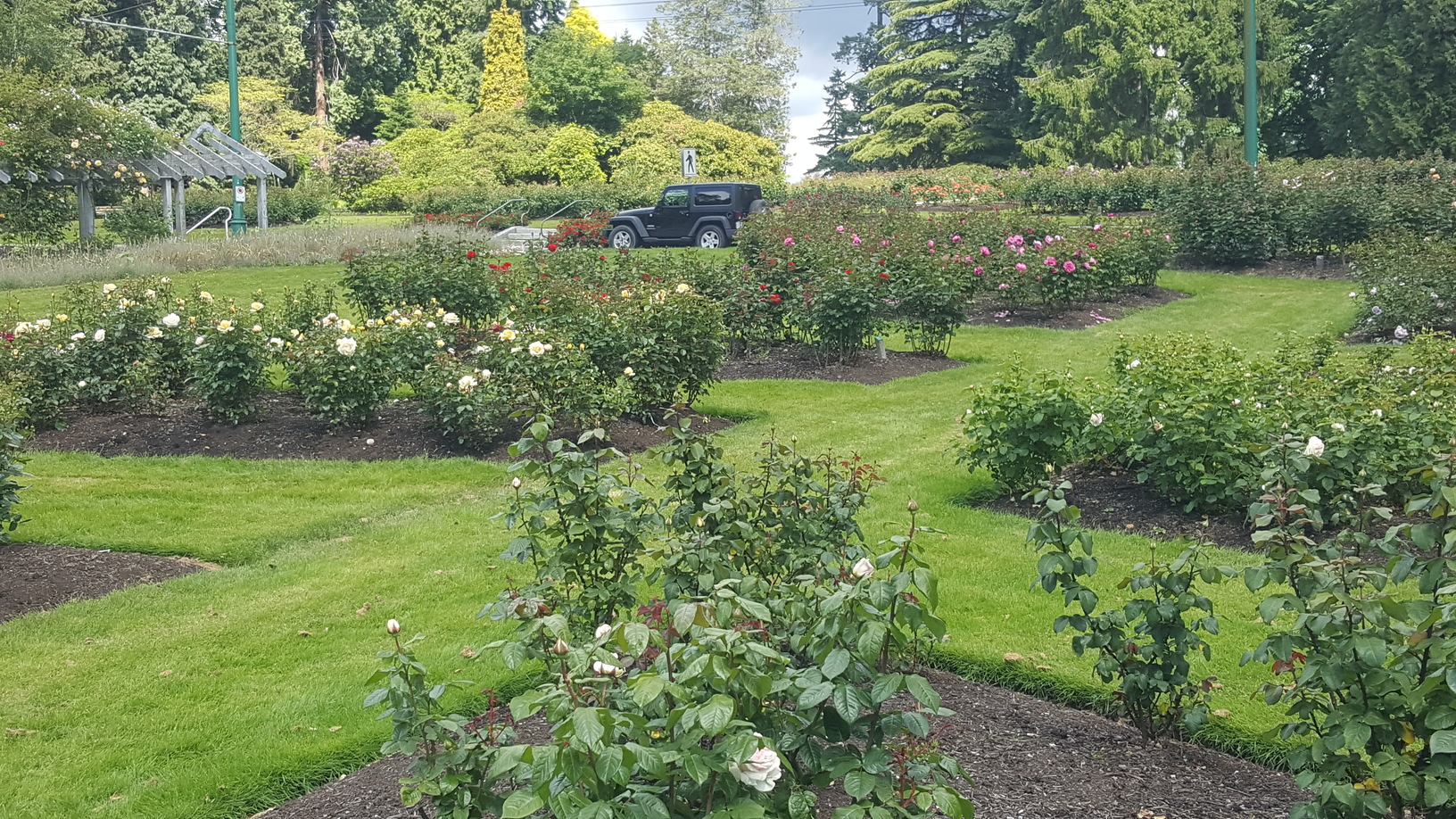 Way at the back, you might notice a spray of orange. We're even celebrating Donald Trump's new skin tone. I went over for a look, and they were amazing: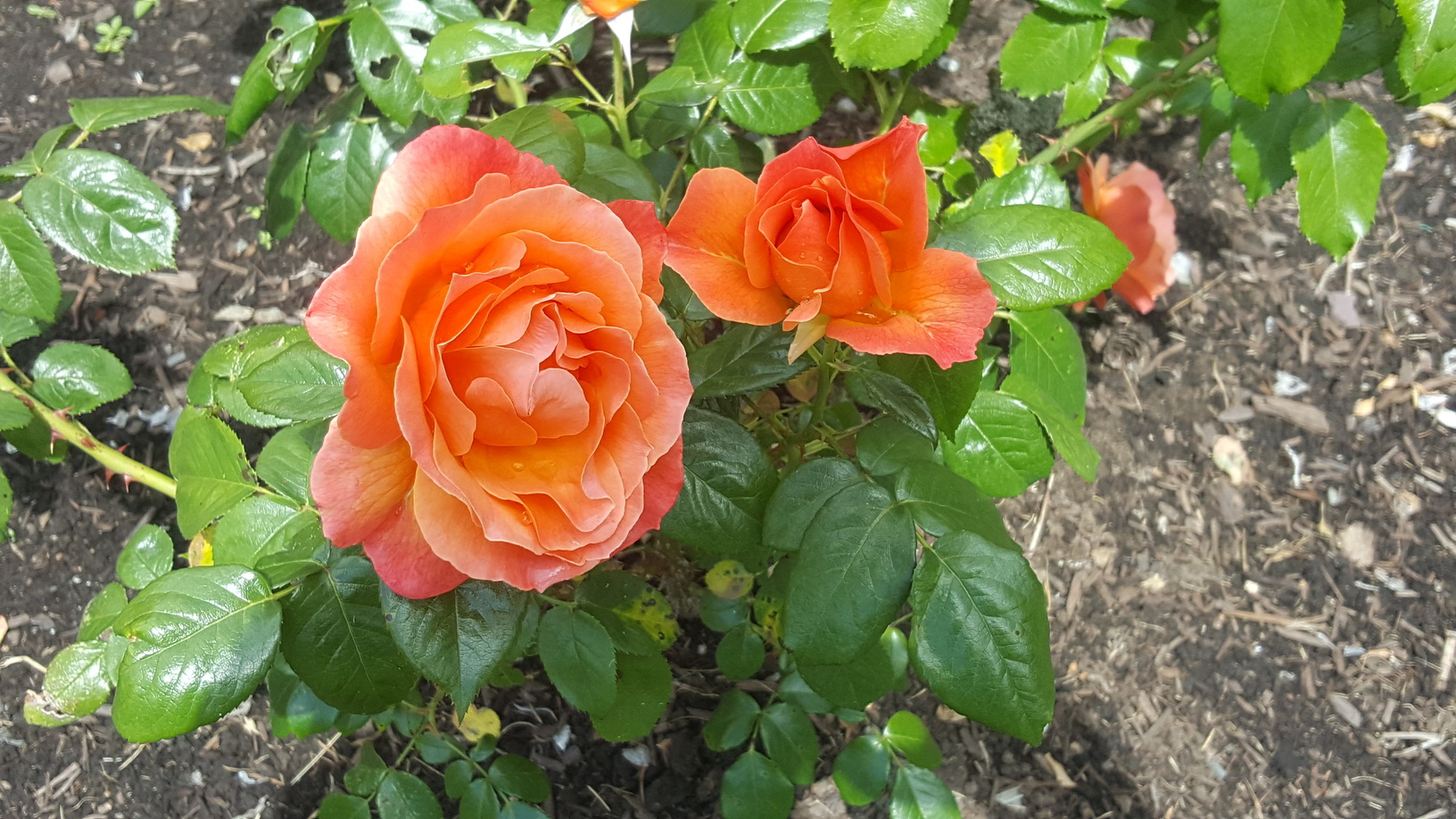 Older posts
2019 Jun 6: D-Day commemorated with poppies!
2019 Jun 5: Geese families and Heron at Lost Lagoon
2019 Jun 1: From the archives: Cuba 2017
2019 May 30: Ravine Trail to Beaver Lake
2019 May 28-29: Our Garden and Stanley Forests
2019 May 27: The Umbrella Tree
2019 May 26: Animals of Stanley Park
2019 May 24: Last of the Rose Garden South
2019 May 22: Rose Garden, South End #2
2019 May 21: Retiro and Kitten-Warmers
2019 May 20: Goslings and our Chilco Neighbours
2019 May 19: Finishing up the "back walk" all-floral garden.
2019 May 18: First trip to the Rose Garden South
2019 May 17: More "backwalk" south of Lost Lagoon and Lagoon Drive
2019 May 16: The "backwalk" south of Lost Lagoon 1