Dora's Page: An often-daily photoblog to assure Connie's Mom that we are Not Dead Yet. ---Dora's Page looks best when your browser has a full widescreen size, with this headline on one line. (I hate tiny web-sized photos; these are big.)
August 15: View From Another Height They're re-opening libraries, but not ours; I had to cross the Burrard Bridge to Kitsilano the other day, and grabbed a few shots, of course. Starting with this classic view of False Creek.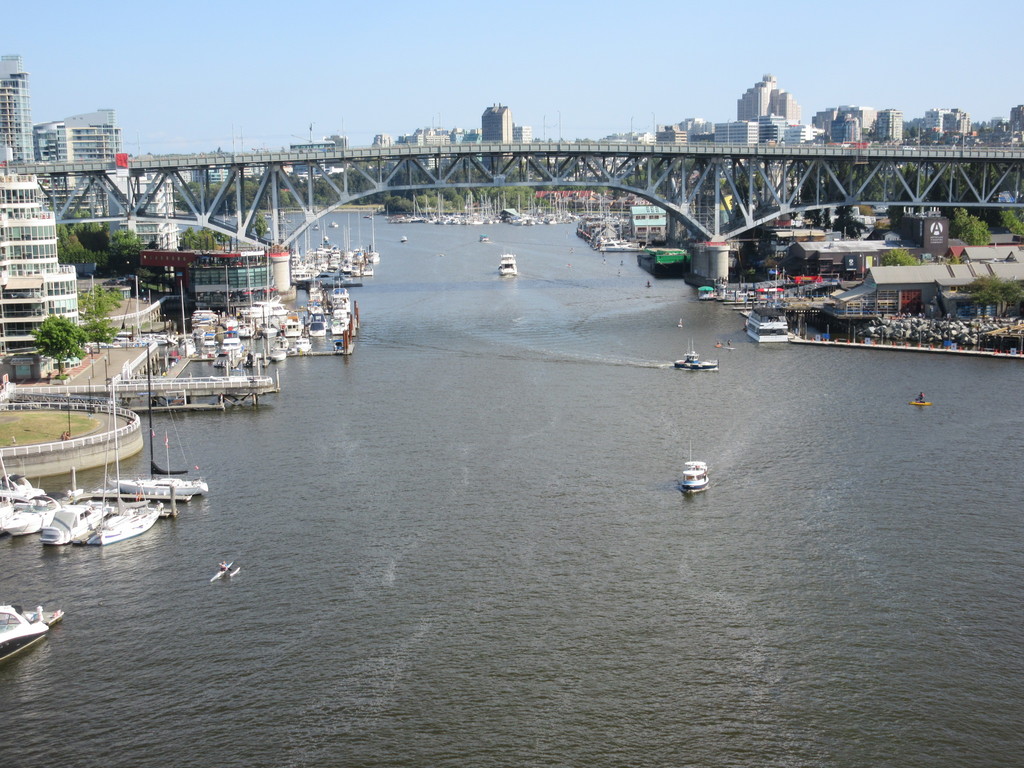 But I tried to get some other shots, as I was right above the bike path I like taking so much (closed right now), although this brings "dutch tilt" to the vertical.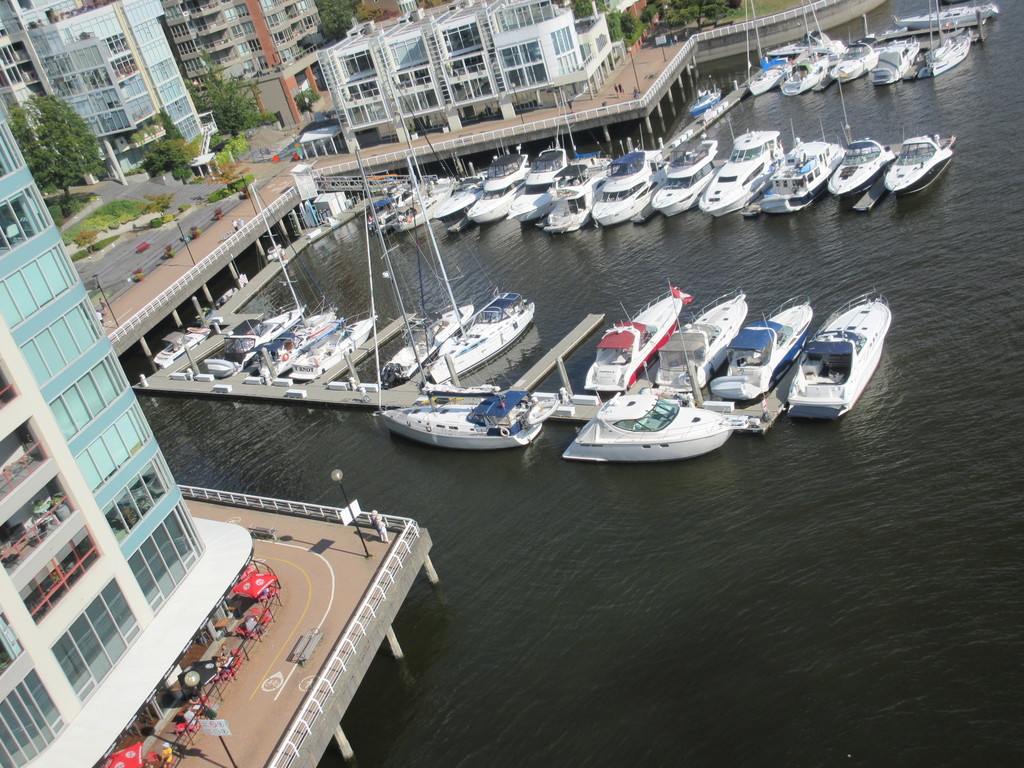 This shot is marred by the glare off the top of one of those hilariously cute little False Creek Ferry Boats. They aren't really racing, of course, though the tubby, comical little ferry would of course totally smoke the ultra-sleek boat that looks like it's going fast while standing still.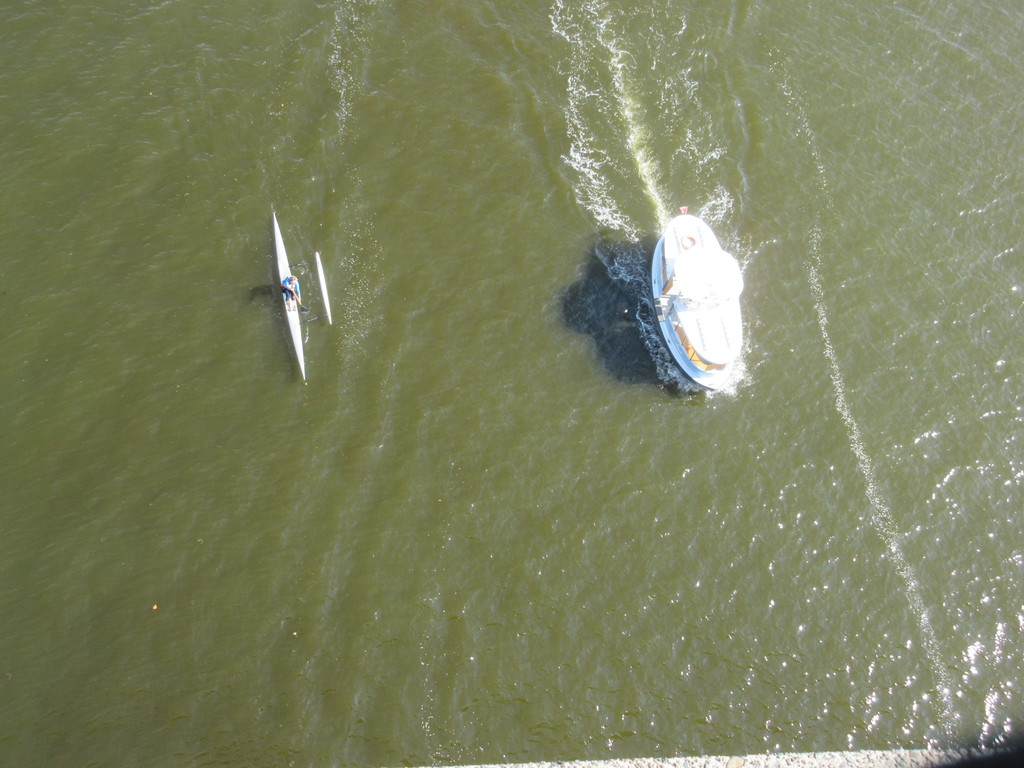 With a telephoto, this is just a shot of a disappearing cargo ship (which is not racing the sailboat, either). But without the telephoto, seen as a little thing on the horizon from the beach, I wondered for a moment if it was a giant cargo ship, or a toy boat about 200 yards off, with a cargo of Lego. I am disappointed to be proven wrong.