June 11, 2019
Seen From The Flight to Denver
Three days off! A day at the conference and two travel days, just didn't have time for uploads. But what a couple of pictures I have for you.
I'm almost certain this is the famous Mt. Rainier, not far east of Seattle on the way to Denver.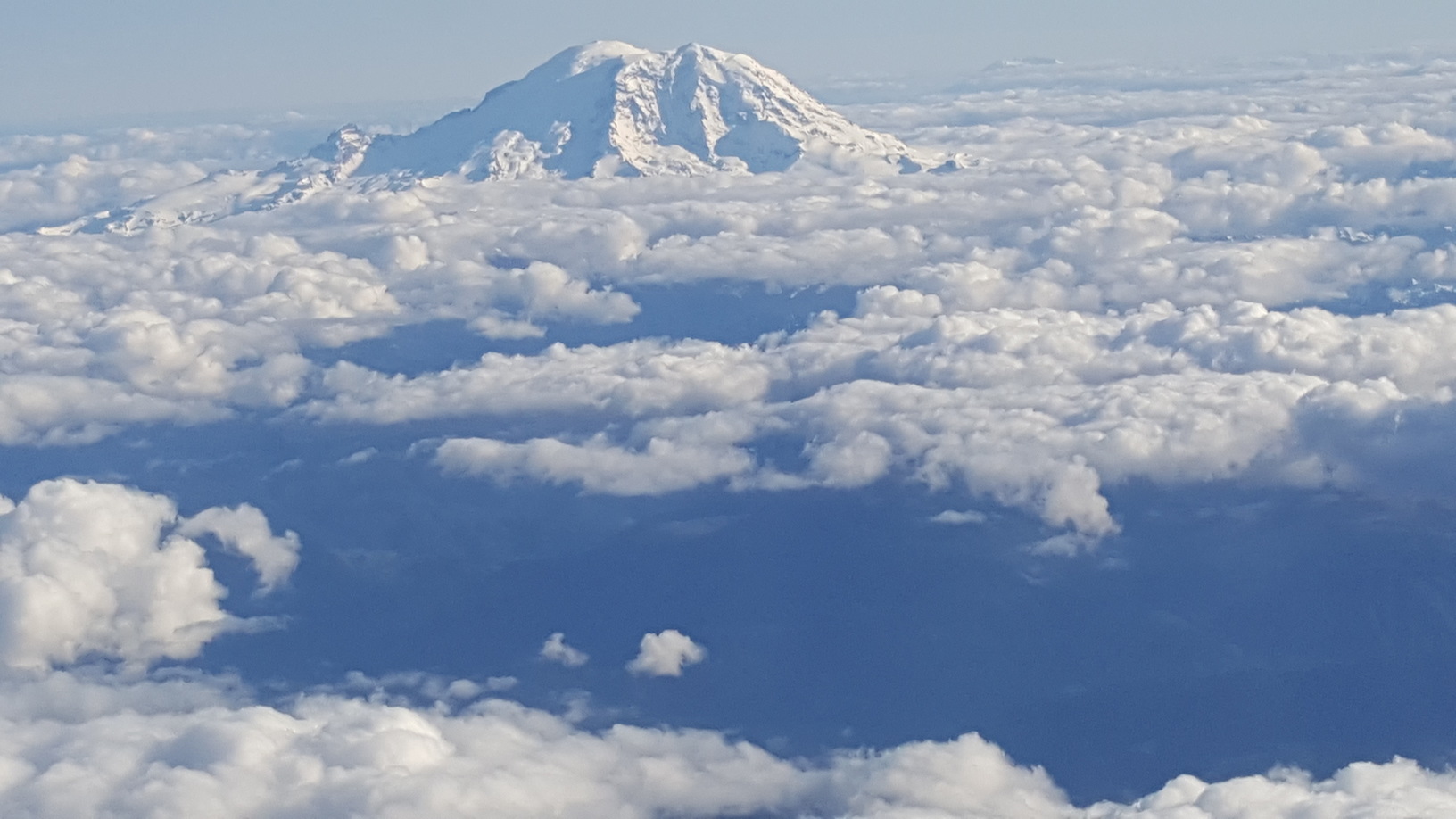 A few minutes later, it was possible to catch Mt. Rainier and a friend further in the distance, also rising out of the clouds.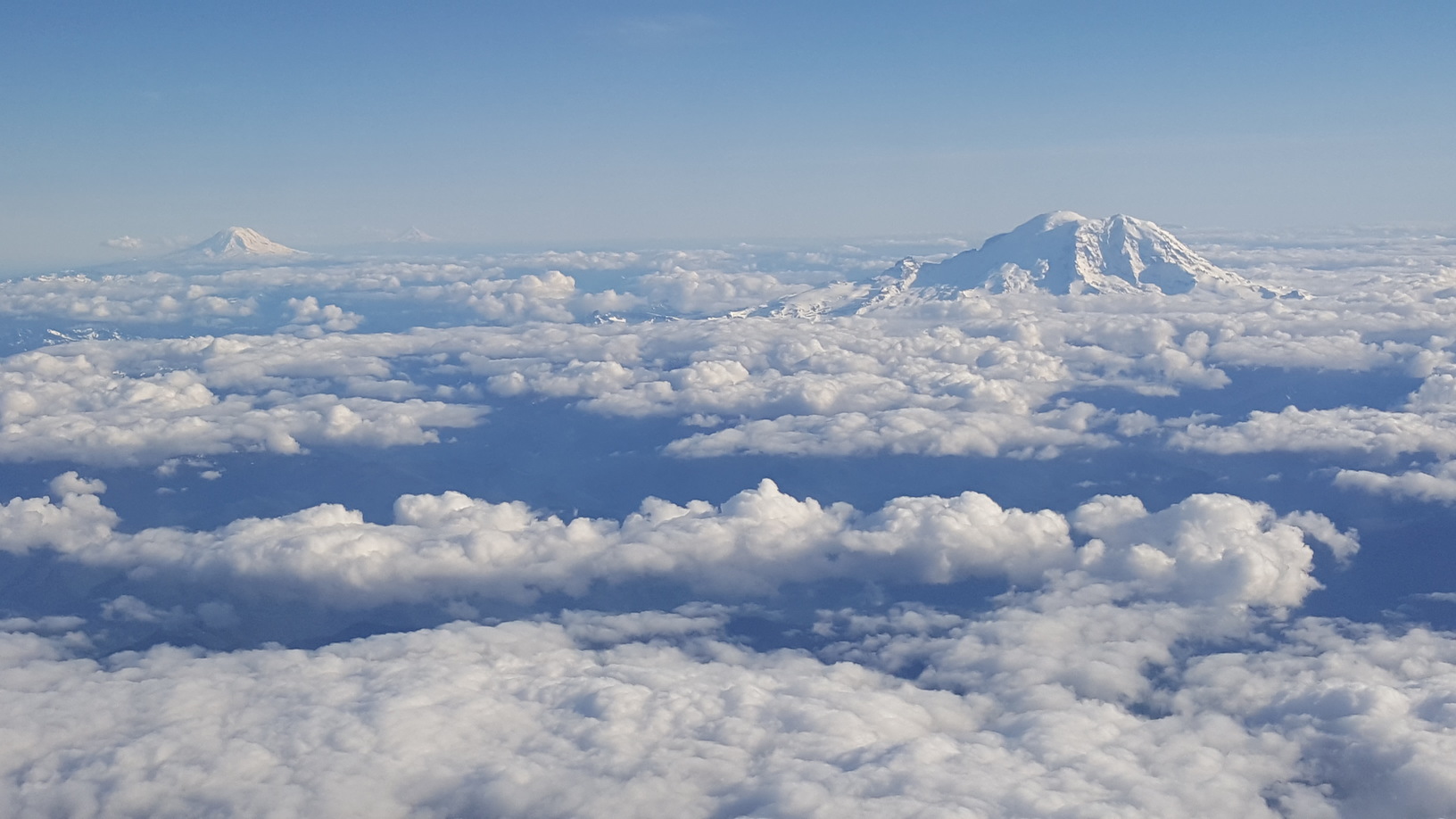 Older posts
2019 Jun 8: Beaver Lake Developments
2019 Jun 7: The Rose Garden Returns!
2019 Jun 6: D-Day commemorated with poppies!
2019 Jun 5: Geese families and Heron at Lost Lagoon
2019 Jun 1: From the archives: Cuba 2017
2019 May 30: Ravine Trail to Beaver Lake
2019 May 28-29: Our Garden and Stanley Forests
2019 May 27: The Umbrella Tree
2019 May 26: Animals of Stanley Park
2019 May 24: Last of the Rose Garden South
2019 May 22: Rose Garden, South End #2
2019 May 21: Retiro and Kitten-Warmers
2019 May 20: Goslings and our Chilco Neighbours
2019 May 19: Finishing up the "back walk" all-floral garden.
2019 May 18: First trip to the Rose Garden South
2019 May 17: More "backwalk" south of Lost Lagoon and Lagoon Drive
2019 May 16: The "backwalk" south of Lost Lagoon 1