Dora's Page: An often-daily photoblog to assure Connie's Mom that we are Not Dead Yet. ---Dora's Page looks best when your browser has a full widescreen size, with this headline on one line. (I hate tiny web-sized photos; these are big.)
August 18: Ducks Unlimited Back to Canada Place tomorrow. I just enjoyed some special forest time yesterday, avoiding the heat the best way: outdoors in the shady woods. I collected a few duck pictures, for some reason, and it's time for a Duck Theme Day.
There may be another breed of duck around, lately: or maybe they have seasonal colour changes, for all I know. I'm just noticing these ducks that seem to have bright white eye-shadow. I was aiming for a picture of the duck, but was very pleased with the way the water looks in this one.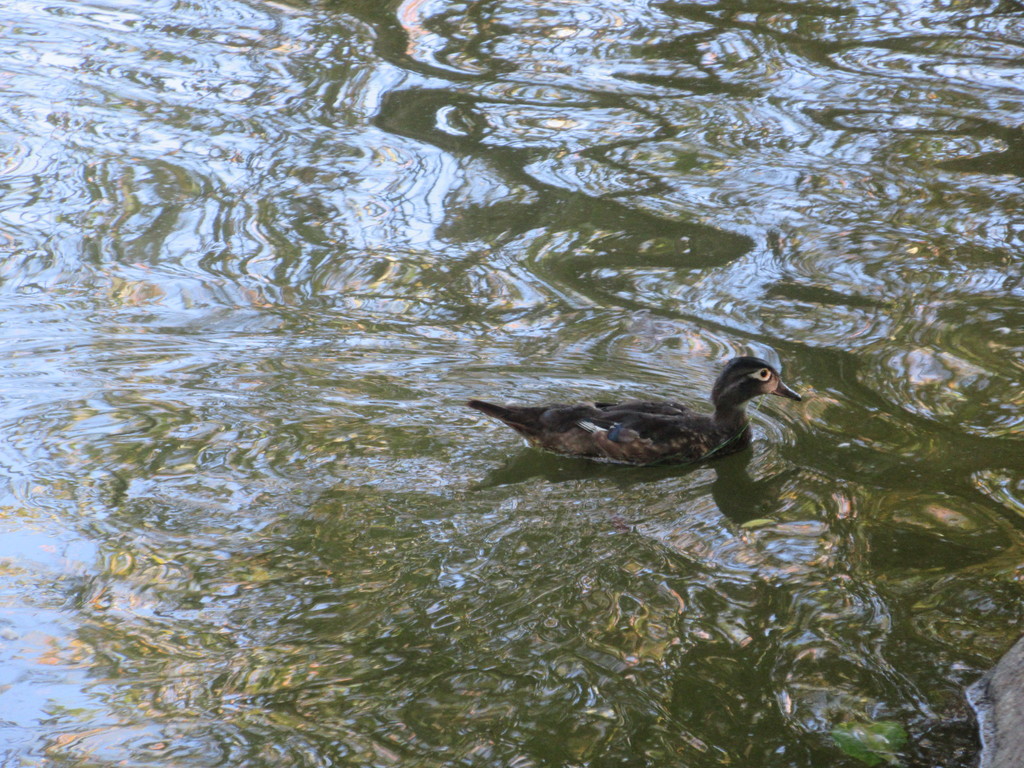 You have to look to the far background, where the duck is out of focus. It photobombed my lily shot.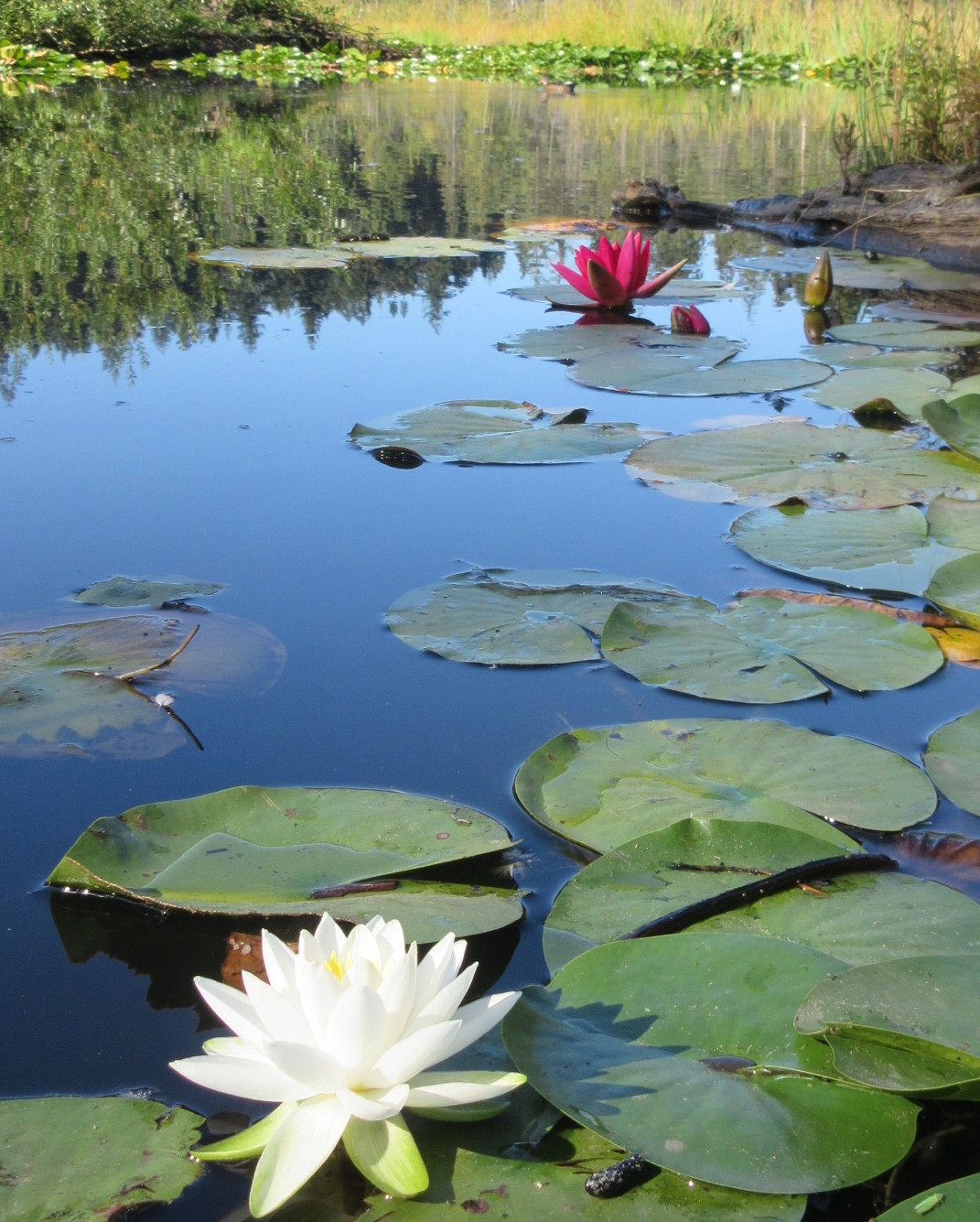 This was the one where I intended the ducks and lilies together. It's probably the better shot, but I like them both because the first is really a duck's-eye-view!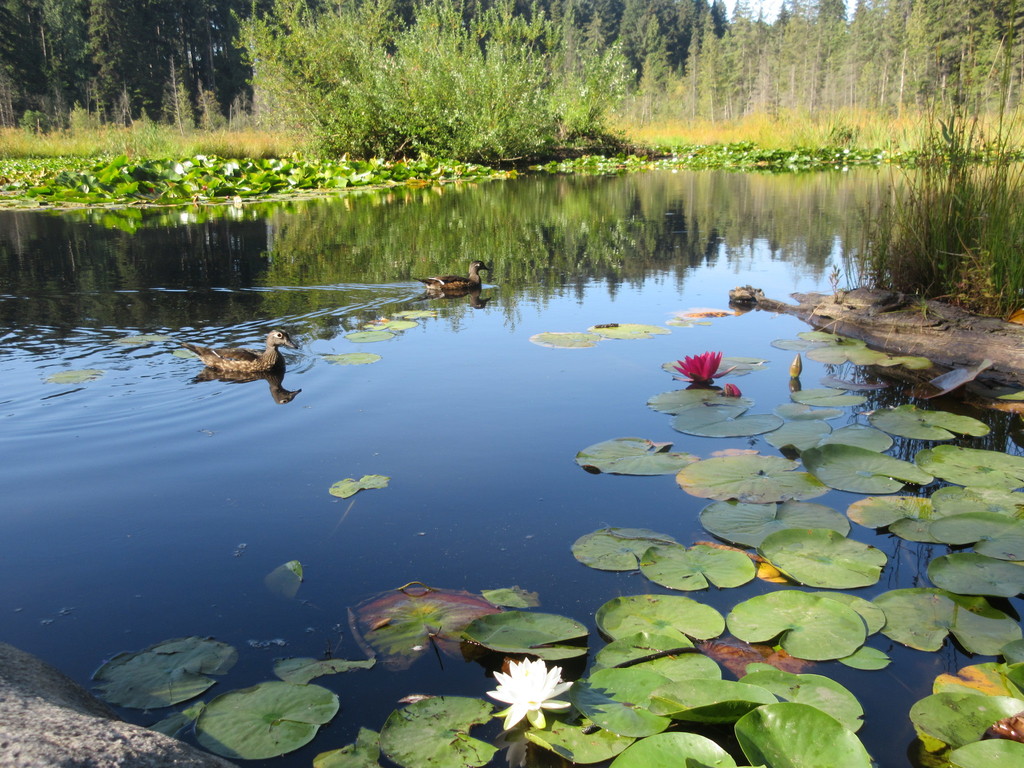 And, OK, no ducks in this one at all, but I liked how it brings out the lighting there: bright sunlight and sharp shadows. It was so quiet there, yesterday, after the weekend. (We again have weekend "crowds", though carefully-spaced ones.)
A true sylvan glade.