Dora's Page: An often-daily photoblog to assure Connie's Mom that we are Not Dead Yet. ---Dora's Page looks best when your browser has a full widescreen size, with this headline on one line. (I hate tiny web-sized photos; these are big.)
August 22: Saturday Matinee' Two movies, today, no less, though I'll throw in still pictures of same, in case the movies don't work. First up, from just the other day, a whole racoon family headed up the tree across the street for a safe place to sleep. That was a cute shot six years ago, with one racoon, but the family is a cuter shot today.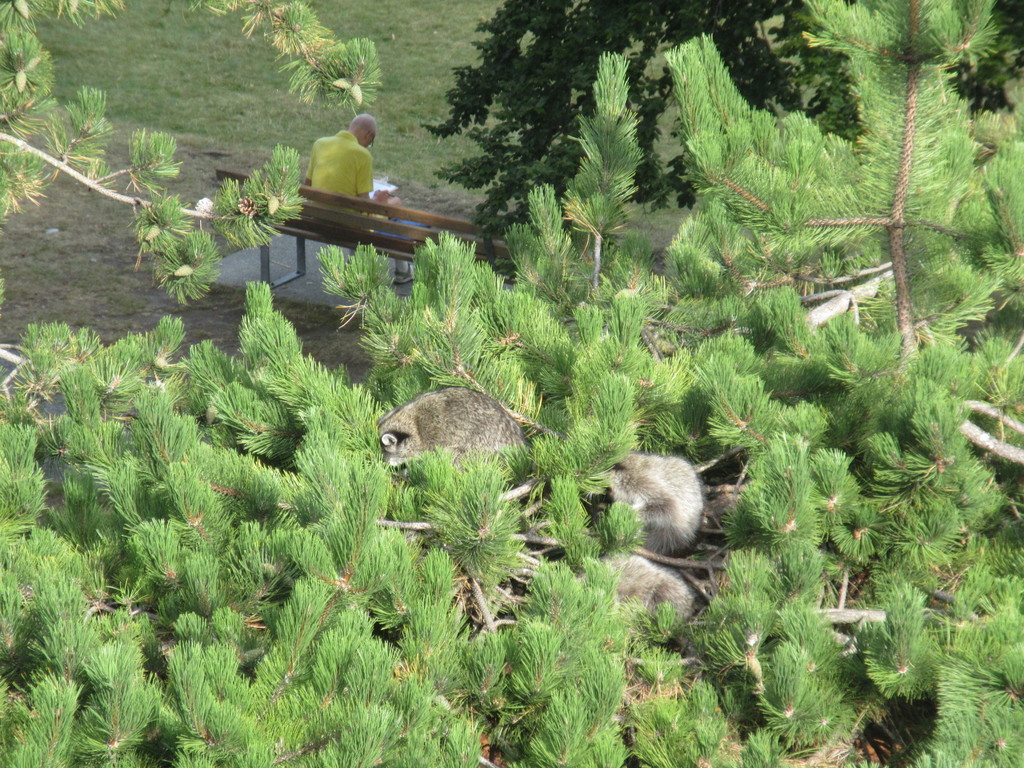 But better yet, is the 30-second movie; they look very much like cats as they seem to be cleaning their fur and generally prepping for bed.
This is just a nice shot of a sailboat coming home under the Lion's Gate bridge: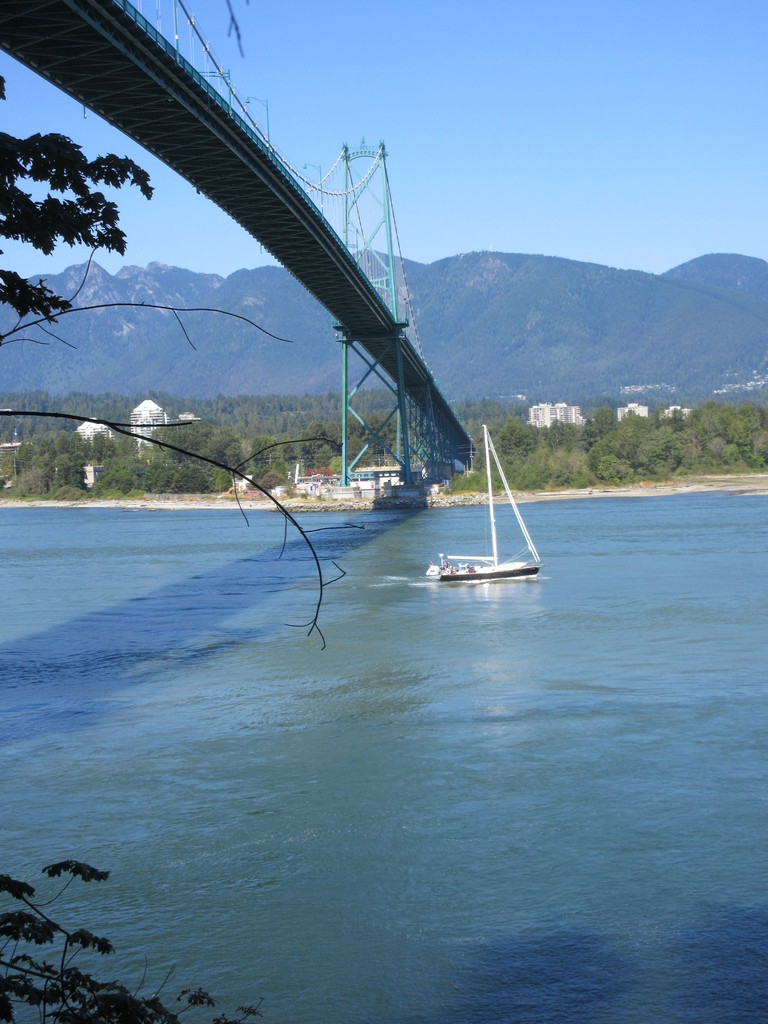 But the movie version lets you see that his motor must be barely idling or even off; the speed of the boat is the speed of the current! When the tide's coming in to Vancouver Harbour, the current under that bridge is several knots; most pleasure craft just can't go out to sea at those times, I'm told; or, at least, it's a slow, fuel-wasting, tedious slog.