Dora's Page: An often-daily photoblog to assure Connie's Mom that we are Not Dead Yet. ---Dora's Page looks best when your browser has a full widescreen size, with this headline on one line. (I hate tiny web-sized photos; these are big.)
August 30: Our Garden, and Neighbours
I've skipped several opportunities to do a little show for our back garden; and now most of the blooms are gone, it's nearly all green, now. The rose bushes out back in the alley have been doing well. They're now blooming up higher than Mrs. Coffin can cut them down, I think. And she is getting less active, at 99.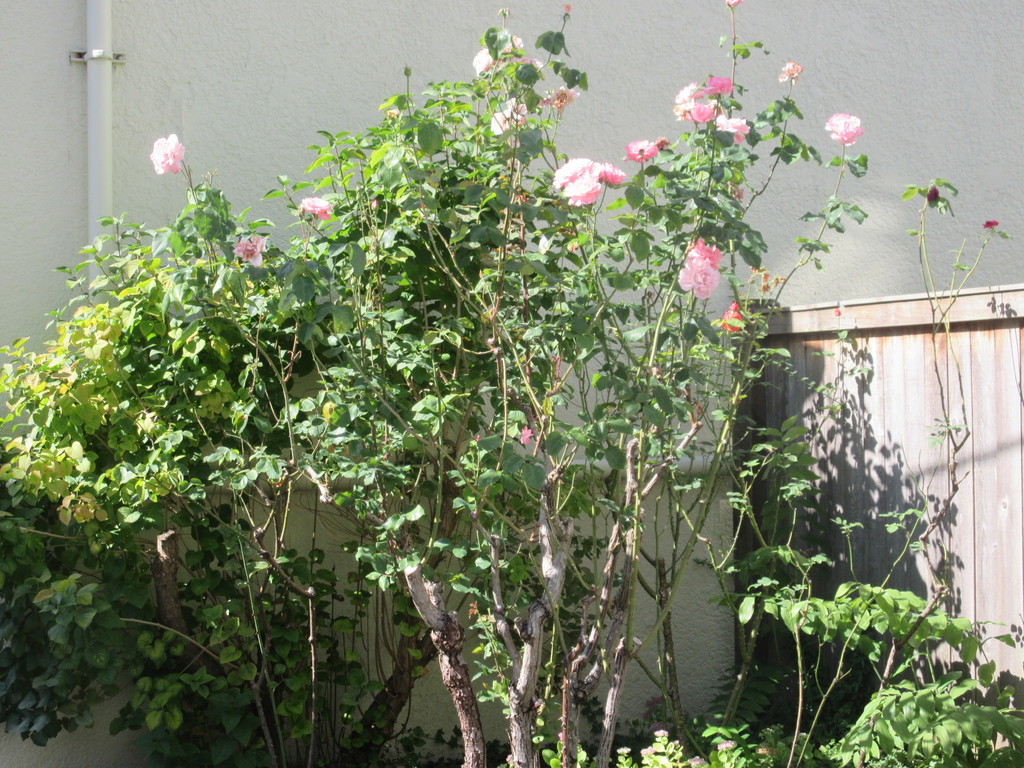 This very similar bush is just down the street. It's right out in the street, and I think that Mrs. Coffin's walks just don't take her past it. The roses are all still there.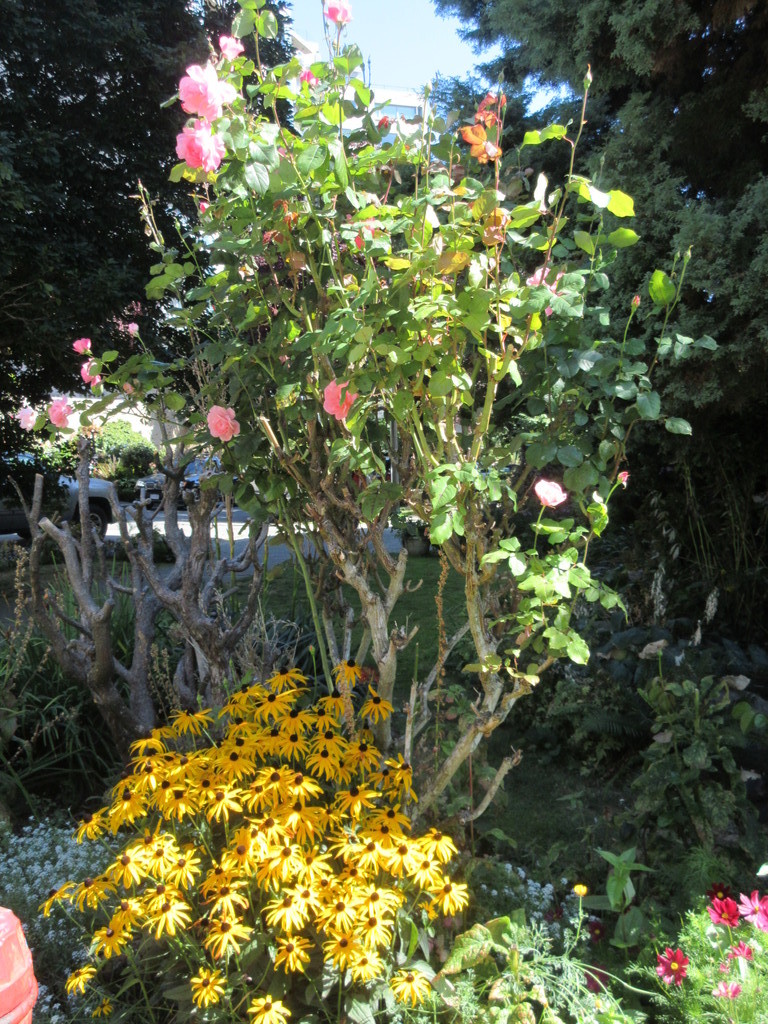 But back to our back garden, here it is. We've removed all the grass, so it's not for a picnic, though the Giles still have a nice little table and chairs out on the patio to just enjoy the smell of greenery. Vancouver sure can grow a garden in no time; this was all different a year ago!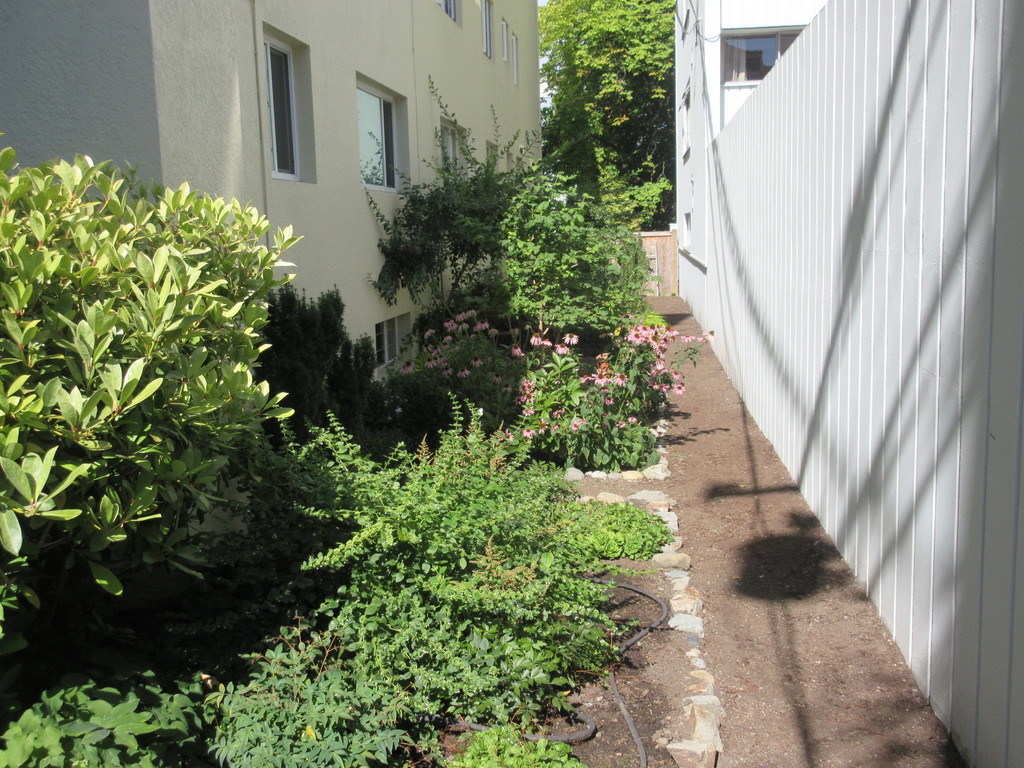 This is just for fun; saw these little guys just blazing in the afternoon sun and nearly broke up laughing; they're such perfect little minature trees.