June 15, 2019
Another Random Internet Cat Picture, Plus, Memory of Spain
Have to add in this Internet Cat Picture today, because the story is imprinted right on the photo.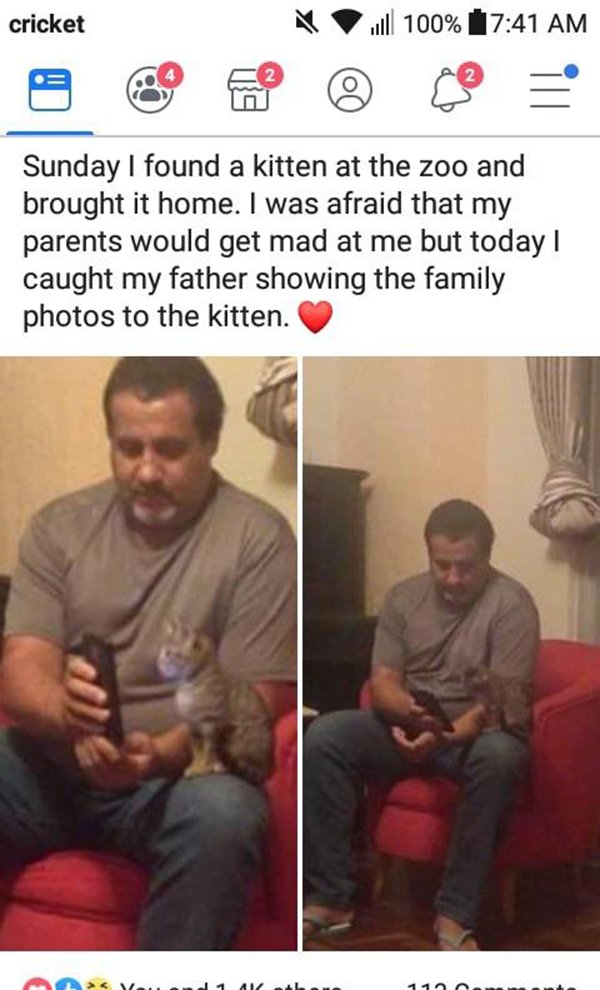 The thing that got me about that one wasn't just that the man immediately went all soft-hearted and showed family pictures to a kitten. People do that. Especially with kittens. The thing that gets me is that the kitten is actually looking at the pictures. That's one smart kitten.
And then we're back to Spain again, I was just flipping through earlier photos and liked this one of the keep - it's not a a full castle - on the battlements of Ciudad Rodrigo in northwestern Spain near the passes into Portugal. The whole city was a defensive castle, of course; at the top of a hill with a high wall around the whole thing. Not to be missed!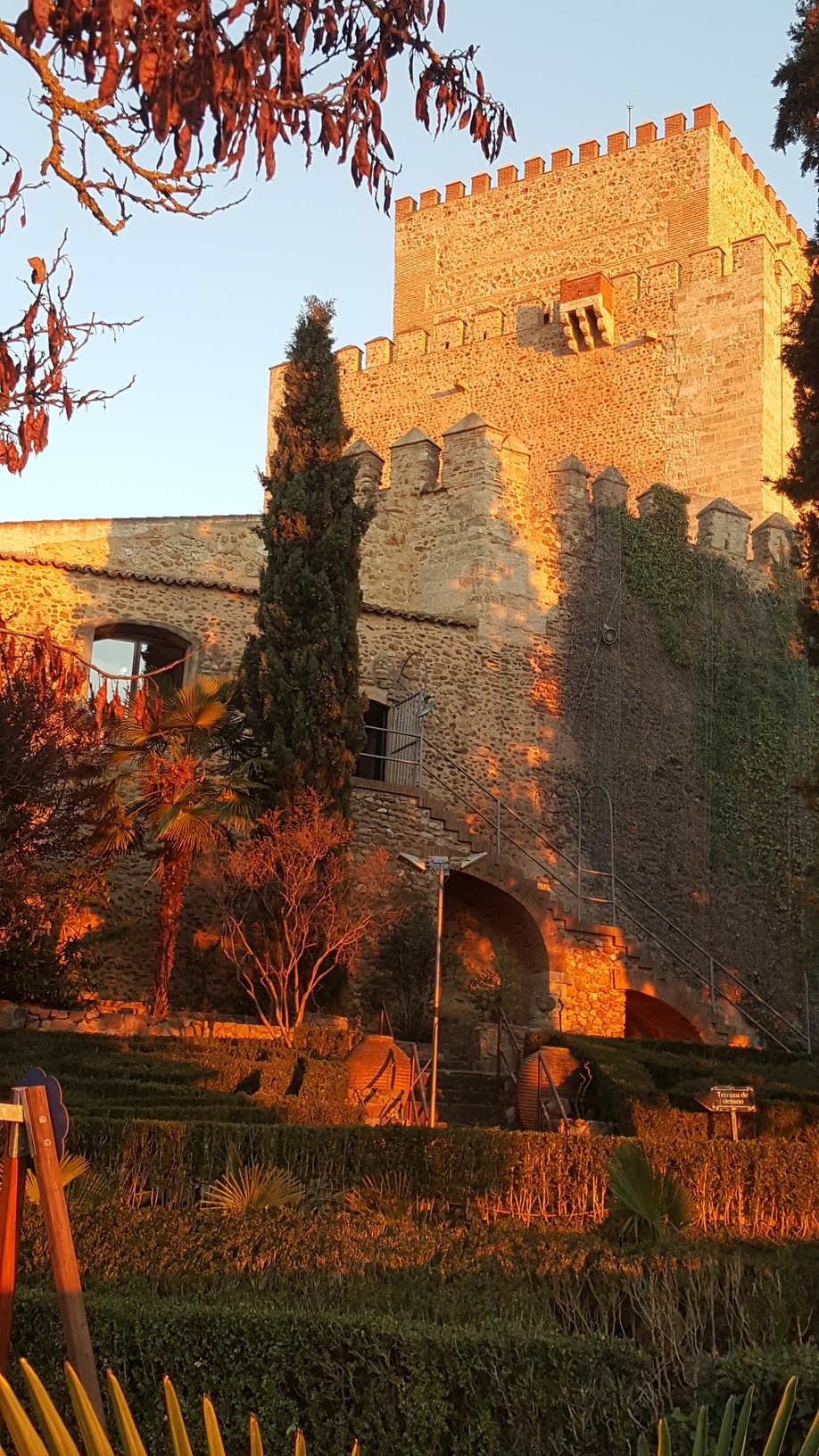 Older posts
2019 Jun 14: Lake Blossoms Everywhere
2019 Jun 11: Scenes from a flight to Denver
2019 Jun 8: Beaver Lake Developments
2019 Jun 7: The Rose Garden Returns!
2019 Jun 6: D-Day commemorated with poppies!
2019 Jun 5: Geese families and Heron at Lost Lagoon
2019 Jun 1: From the archives: Cuba 2017
2019 May 30: Ravine Trail to Beaver Lake
2019 May 28-29: Our Garden and Stanley Forests
2019 May 27: The Umbrella Tree
2019 May 26: Animals of Stanley Park
2019 May 24: Last of the Rose Garden South
2019 May 22: Rose Garden, South End #2
2019 May 21: Retiro and Kitten-Warmers
2019 May 20: Goslings and our Chilco Neighbours
2019 May 19: Finishing up the "back walk" all-floral garden.
2019 May 18: First trip to the Rose Garden South
2019 May 17: More "backwalk" south of Lost Lagoon and Lagoon Drive
2019 May 16: The "backwalk" south of Lost Lagoon 1