Dora's Page: An often-daily photoblog to assure Connie's Mom that we are Not Dead Yet. ---Dora's Page looks best when your browser has a full widescreen size, with this headline on one line. (I hate tiny web-sized photos; these are big.)
August 31: Two-Tone Petals
I love it when flowers have two colours right in each petal, and I've been seeing more of them lately. Some may be just breeds that are late-summer flowers, but I think a few turn two-tone a Fall nears. As you can see, these are in the Community Garden, and just popped up.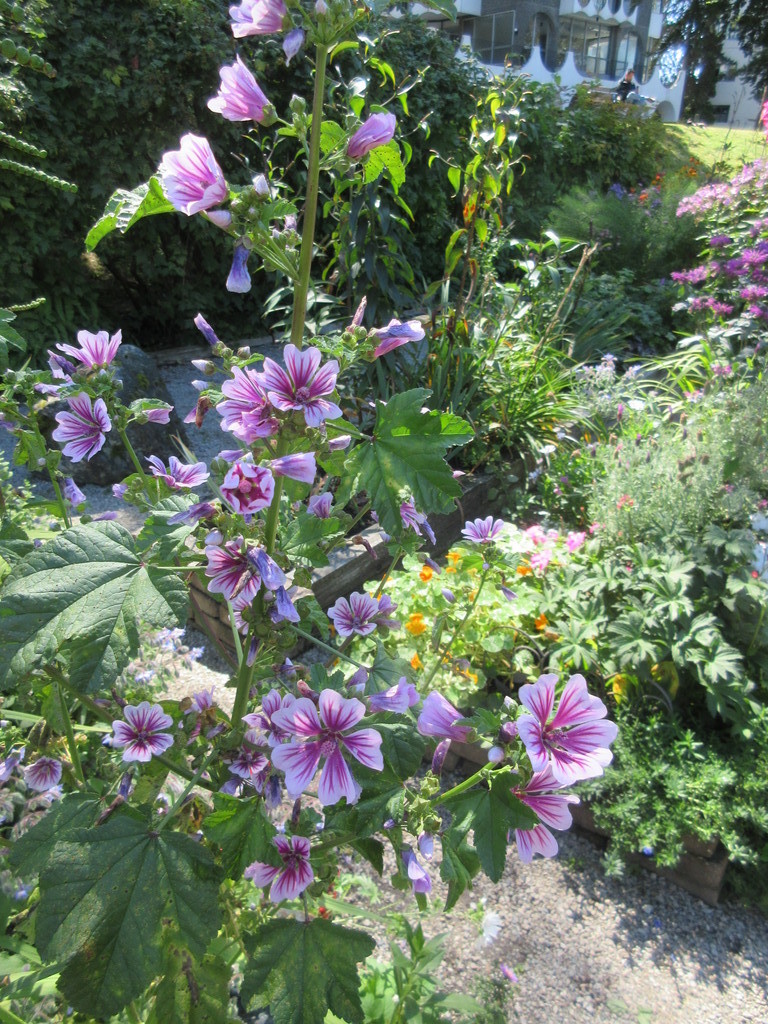 These I spotted along a path in the park, and I believe they're turning to this after being mono-coloured for a month.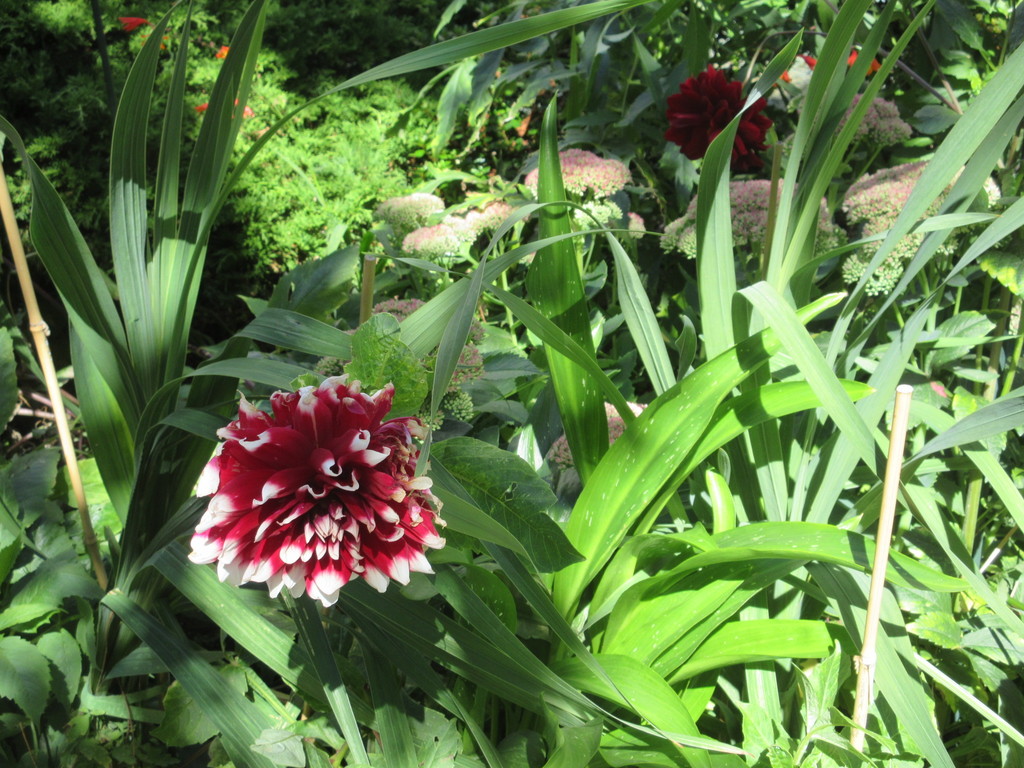 These are in front of the Glenmore, of much accolades here on Dora's Page; they pick some amazing things to fill their small space with.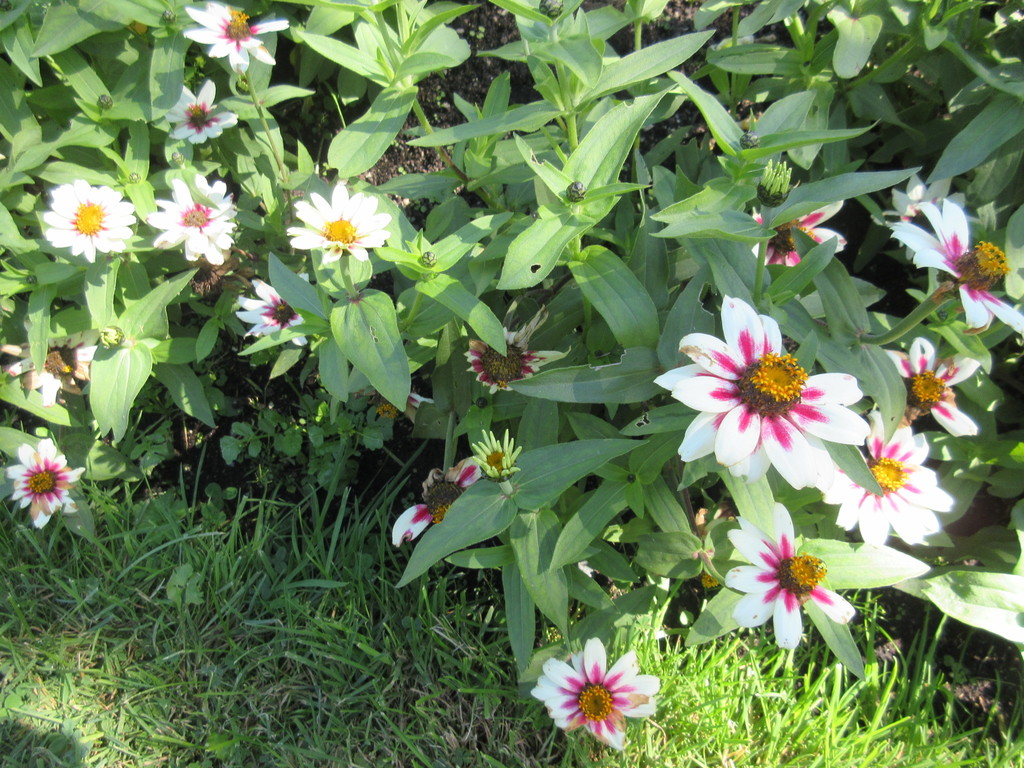 And the Rose Garden. These aren't exactly two-tone, I guess, but they are much darker towards the centre, and light at the tips, especially in the full sun, so it looks like that when you're there. Either way, they're wonderful blooms.