Dora's Page: An often-daily photoblog to assure Connie's Mom that we are Not Dead Yet. ---Dora's Page looks best when your browser has a full widescreen size, with this headline on one line. (I hate tiny web-sized photos; these are big.)
September 1: Back to the Pavilion
You liked my Pavilion pictures so much, I had to go back and take the really classic shot with the building framed by its gardens: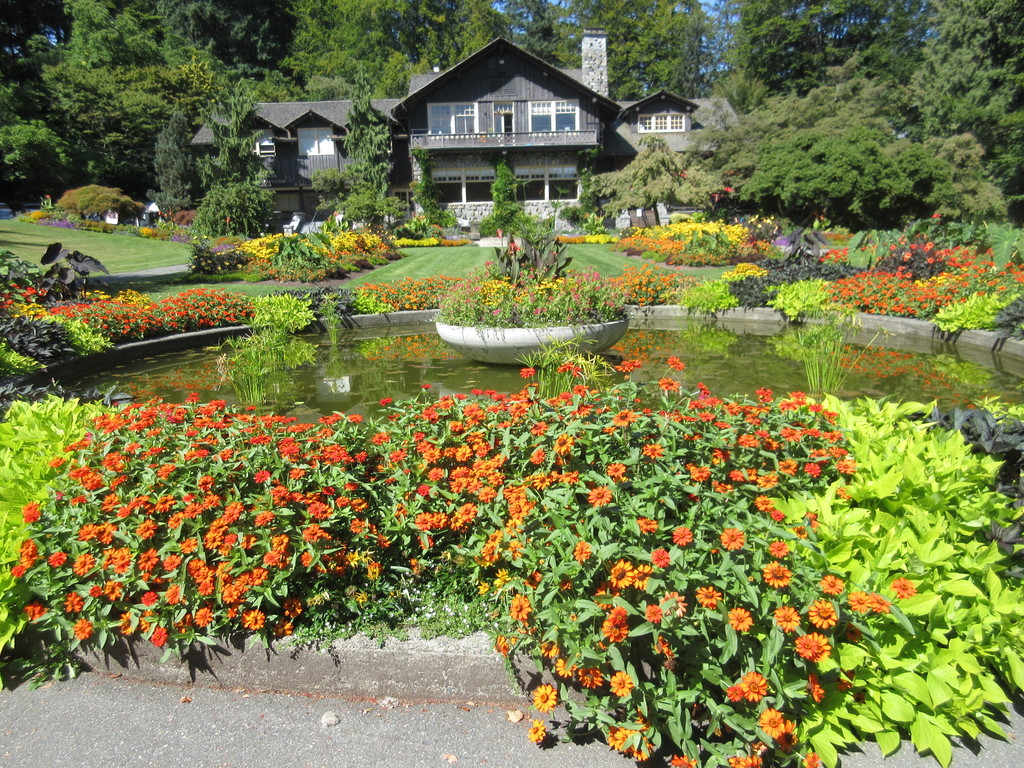 Let's also have a closeup of those beds that look like they're on fire: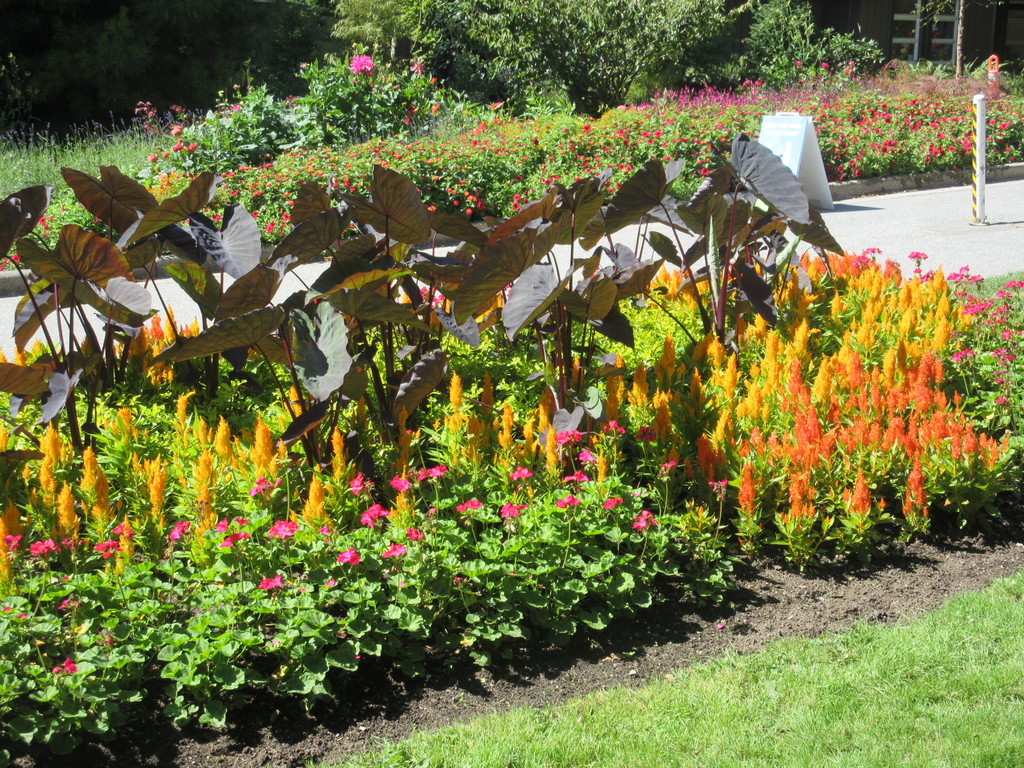 But also, a tribute to the gardeners who put something less exuberant but more graceful and contemplation-inducing, in a bed off to one side. This kind of gardening deserves celebration, too.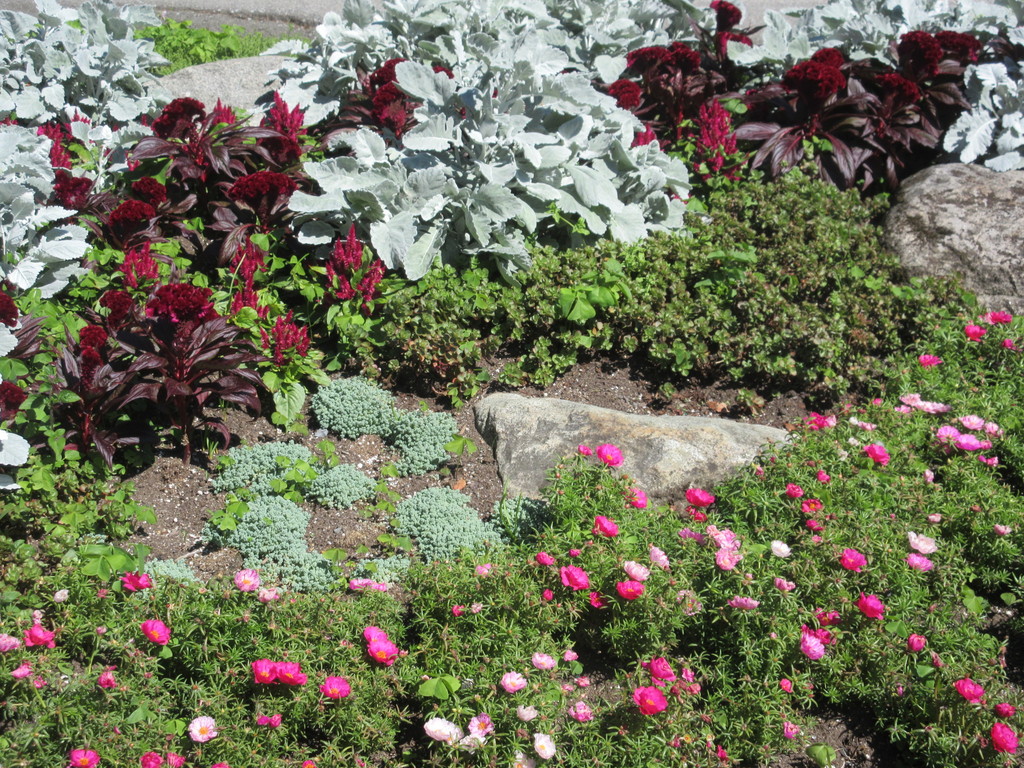 And I'm out of pavilion pictures, but here's one I should have showed yesterday: another bloom going all two-tone at the end of summer.