Dora's Page: An often-daily photoblog to assure Connie's Mom that we are Not Dead Yet. ---Dora's Page looks best when your browser has a full widescreen size, with this headline on one line. (I hate tiny web-sized photos; these are big.)
September 7: Labour Day Is Still Summer
Sorry to hear that Calgary got snow this morning! Here, it is still summer, as these tots in the water park can verify.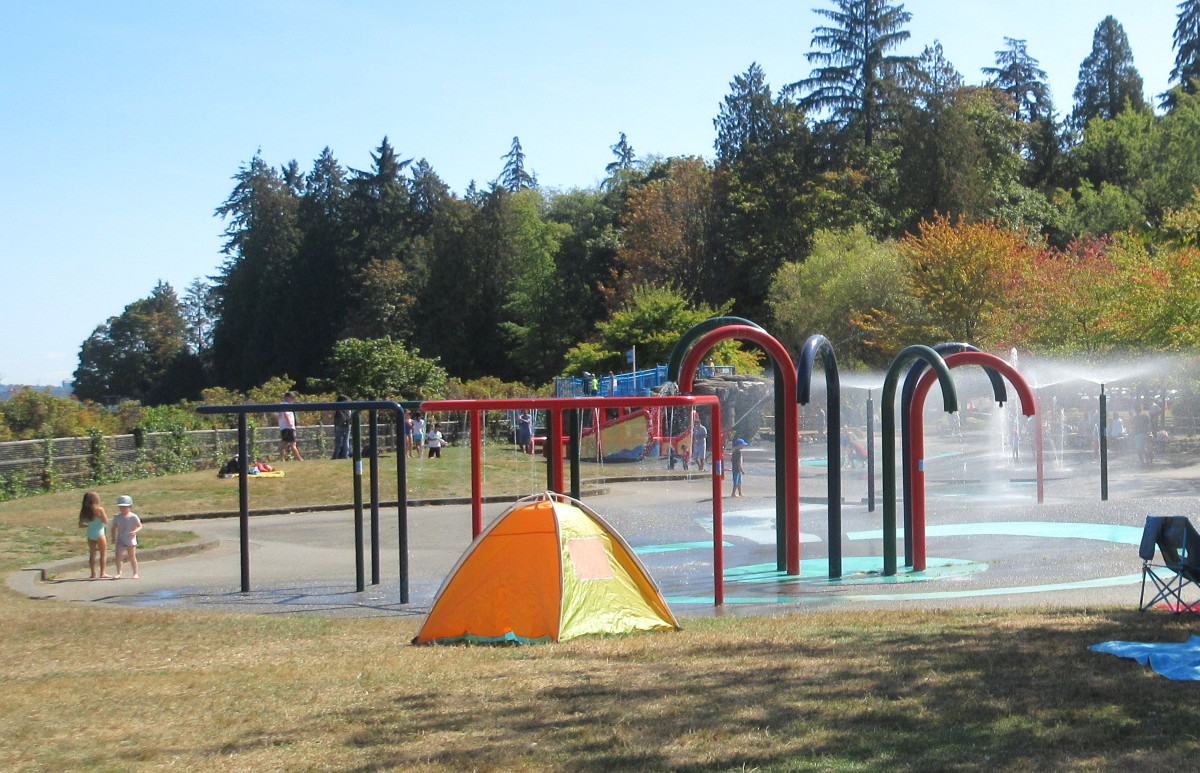 Late summer is bringing some changes in flowers, for sure: these are starting to get a second colour - as you can see from some of them still being all-white - in the petals.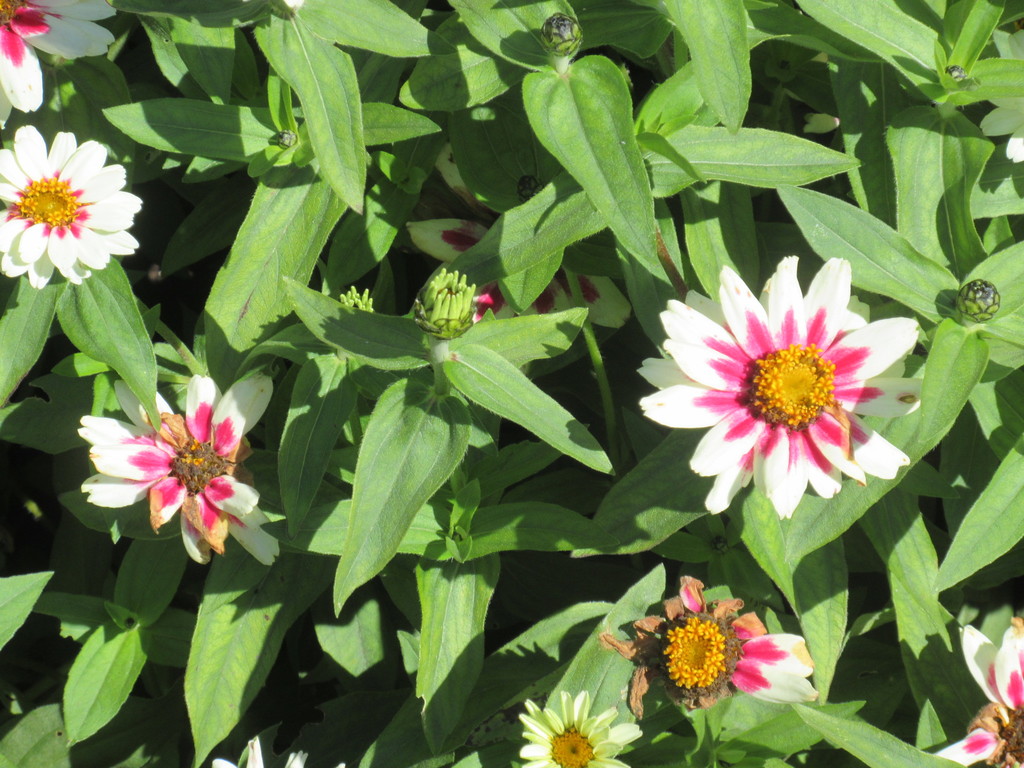 And, to commemorate the start of Fall, here are some summer flowers that happen to have Fall colours.