June 18, 2019
Tiny Roses and Outdoor Cat
Out chat today had me going back over old Sidney photos. I miss him when I'm out walking and see some park area around the house where we used to go. But yesterday, I also looked at the Chilco Towers parking lot and reflected I spent a lot more time in that concrete tub than I really needed, so it wasn't all parks and parties.
Anyway, the photo I came across was this one from fall 2017: Sidney just insisting that he couldn't sit IN the house. He had to have that door open, even though he didn't want to go anywhere. So he sat just outside the door, monitoring the hallway for signs of Charlie - or those darn dogs of the Stringers.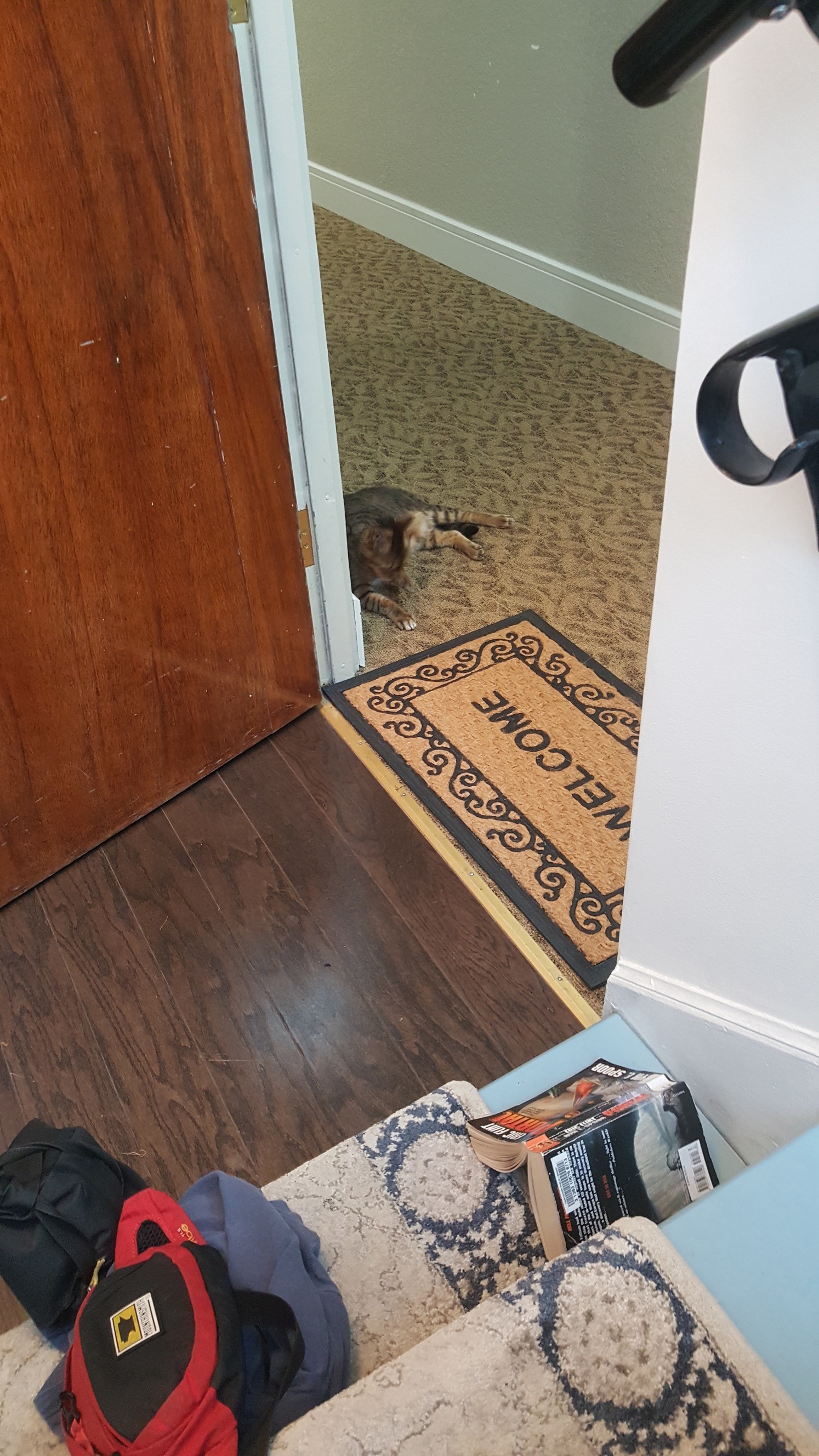 ...a pretty good reminder that he could be a handful. I did get more reading done then, think.
I also wanted you to see these roses. They're just tiny, as you can see from the contrast to my hand - not much over an inch across the blossom. There are just so many breeds of them. Lovely colour.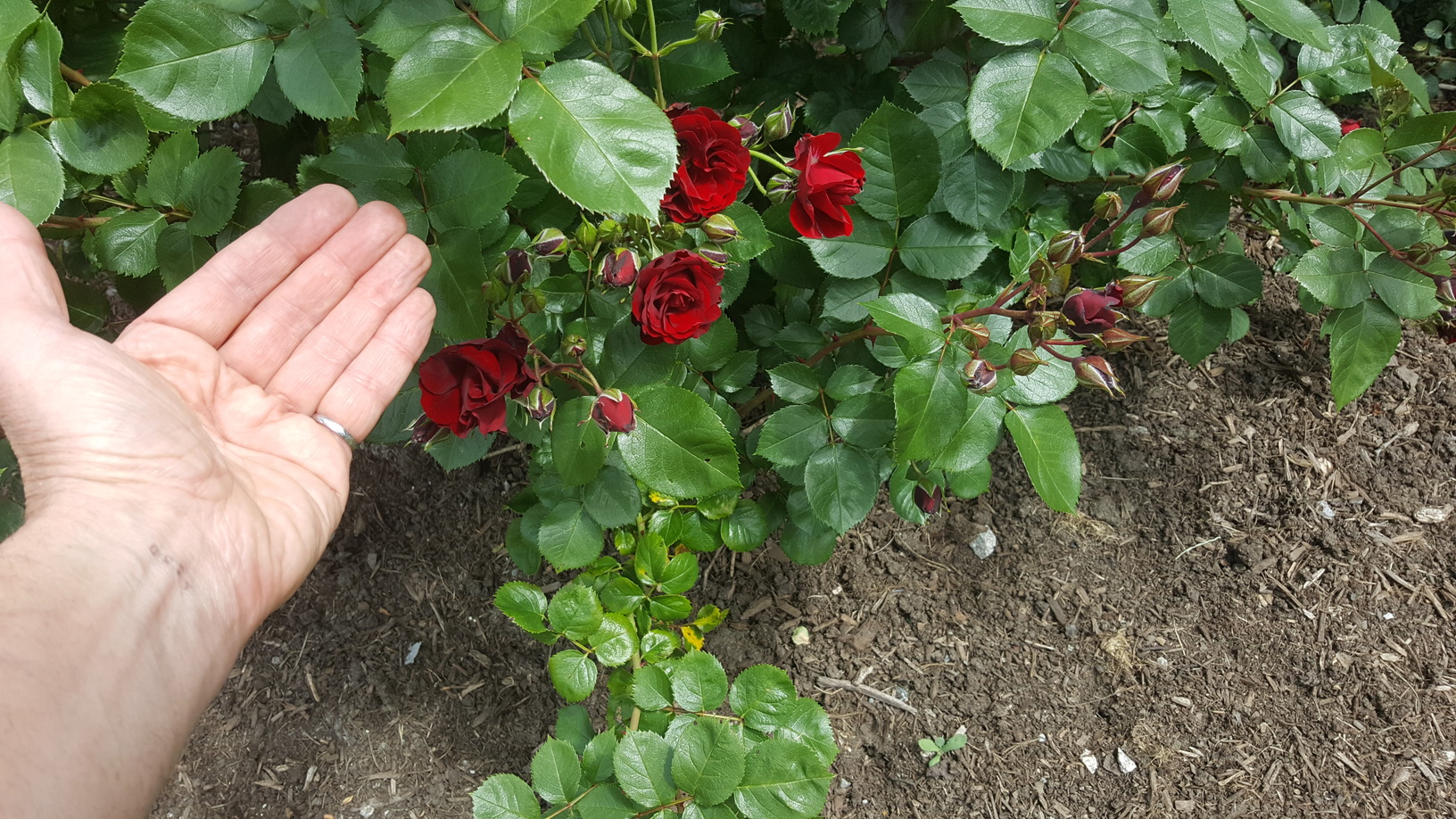 Older posts
2019 Jun 17: Heron Nesting Season
2019 Jun 16: What a Difference a Month Makes (to goslings)
2019 Jun 15: Kittens Who Look At Phones, plus, Spain
2019 Jun 14: Lake Blossoms Everywhere
2019 Jun 11: Scenes from a flight to Denver
2019 Jun 8: Beaver Lake Developments
2019 Jun 7: The Rose Garden Returns!
2019 Jun 6: D-Day commemorated with poppies!
2019 Jun 5: Geese families and Heron at Lost Lagoon
2019 Jun 1: From the archives: Cuba 2017
2019 May 30: Ravine Trail to Beaver Lake
2019 May 28-29: Our Garden and Stanley Forests
2019 May 27: The Umbrella Tree
2019 May 26: Animals of Stanley Park
2019 May 24: Last of the Rose Garden South
2019 May 22: Rose Garden, South End #2
2019 May 21: Retiro and Kitten-Warmers
2019 May 20: Goslings and our Chilco Neighbours
2019 May 19: Finishing up the "back walk" all-floral garden.
2019 May 18: First trip to the Rose Garden South
2019 May 17: More "backwalk" south of Lost Lagoon and Lagoon Drive
2019 May 16: The "backwalk" south of Lost Lagoon 1