Dora's Page: An often-daily photoblog to assure Connie's Mom that we are Not Dead Yet. ---Dora's Page looks best when your browser has a full widescreen size, with this headline on one line. (I hate tiny web-sized photos; these are big.)
September 8: Still New Flowers Popping Up
Talk about late bloomers! There have been a few new things appear in the gardens the last week or so - some things just have late-summer life cycles. Most humbly, these nice white blooms, a bit like Edelweiss, just showed up the last few days.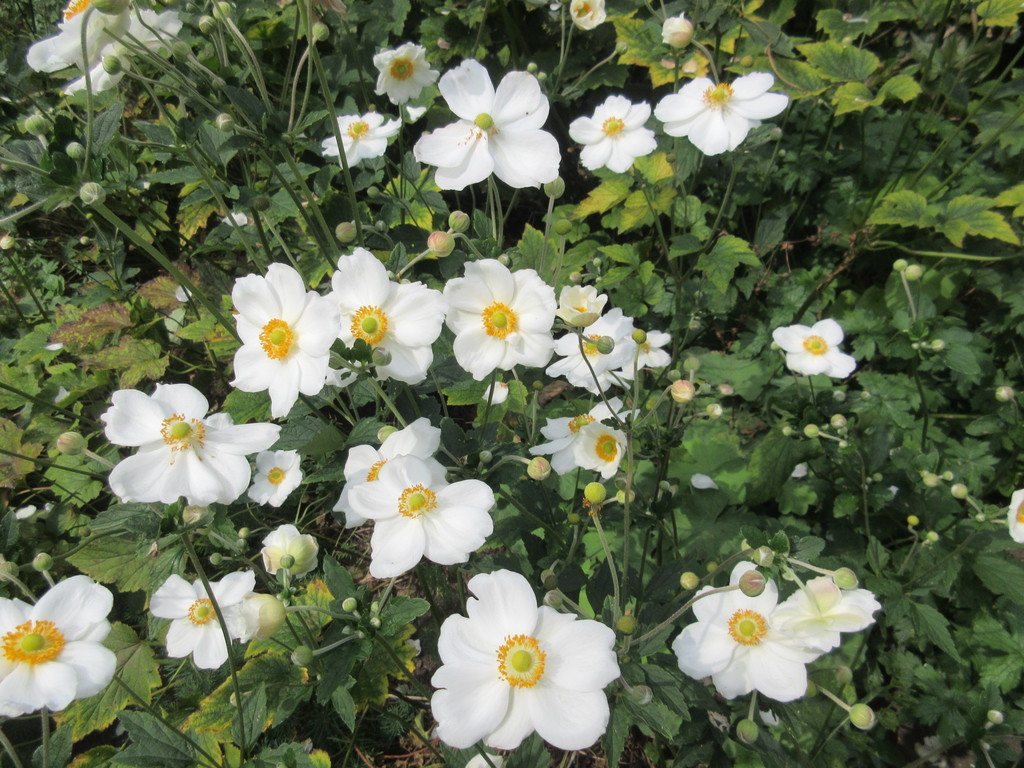 Behind some of them, the more eye-popping thing that appeared in the same beds: what I thought for a half-second were raspberries or some other red berry.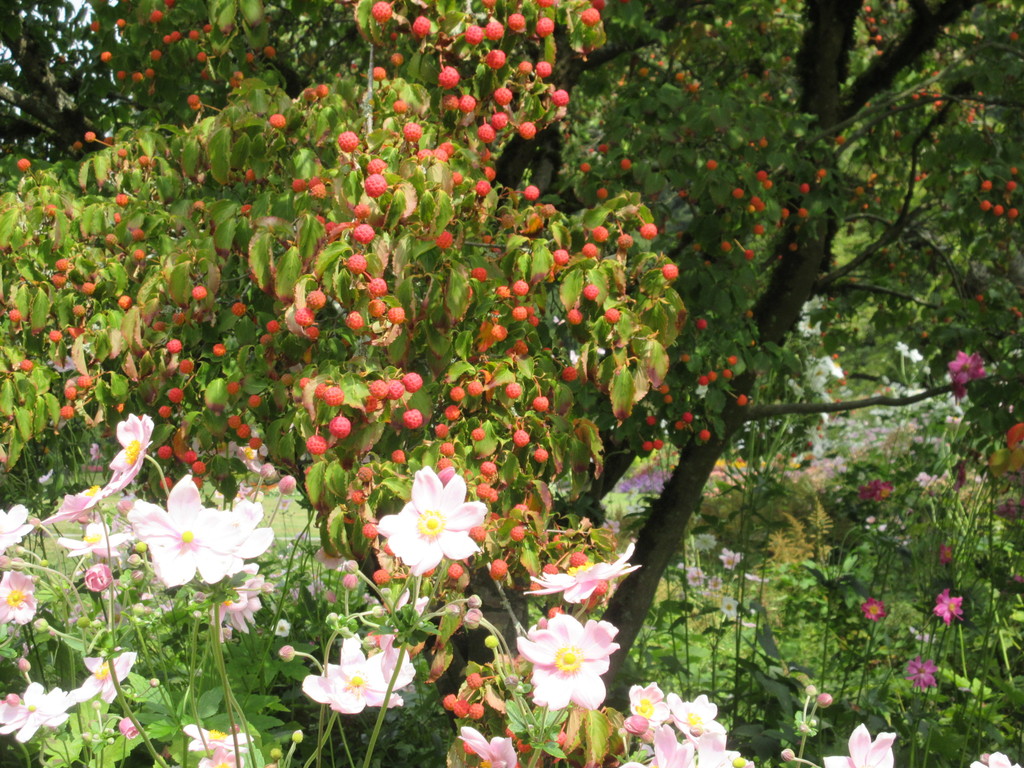 But a closer look showed them to be hard little spheres, I doubt of any nutritional value. Really cool-looking, though.