June 19, 2019
At Jericho and Kitsilano Beaches
A few days ago, I took a bike ride around to Kitsilano Beach, Vancouver's own Malibu, and Jericho Beach that's a mile closer to UBC west along the coast of English Bay.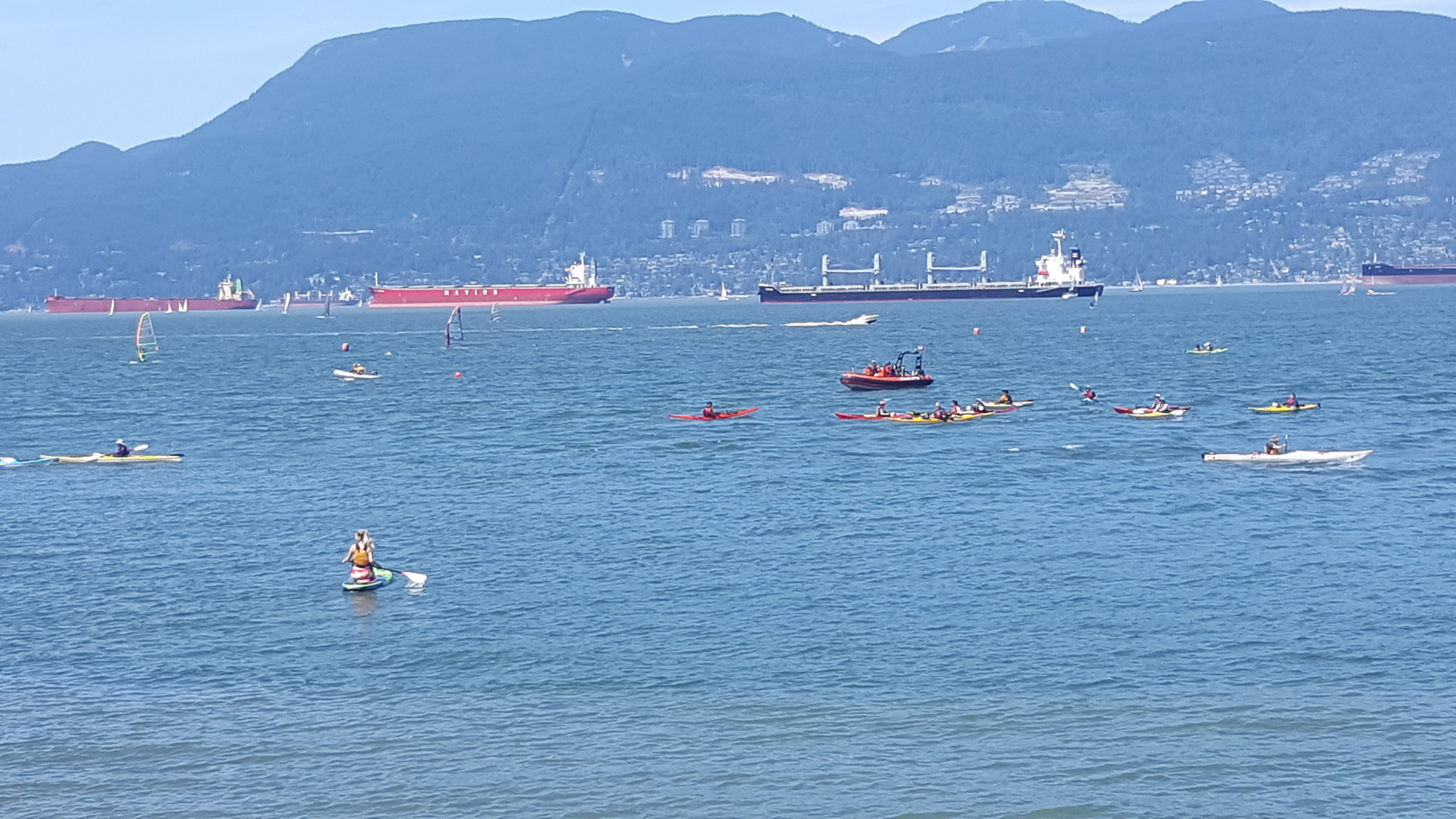 I just liked this picture at Jericho: people enjoying the beach, a bunch of kayakers out in the water, and giant cargo ships waiting their turn at the docks around the other side of downtown. Talk about sharing! We make it work.
This one is from Kitsilano Beach, I noticed two of these trees there on my way back. In the background, you can see there's also a pool, a stage, and just a lot of people. But this tree is wonderful; nearly all the other blossoms are going fast, but this tree is just ... exuberant.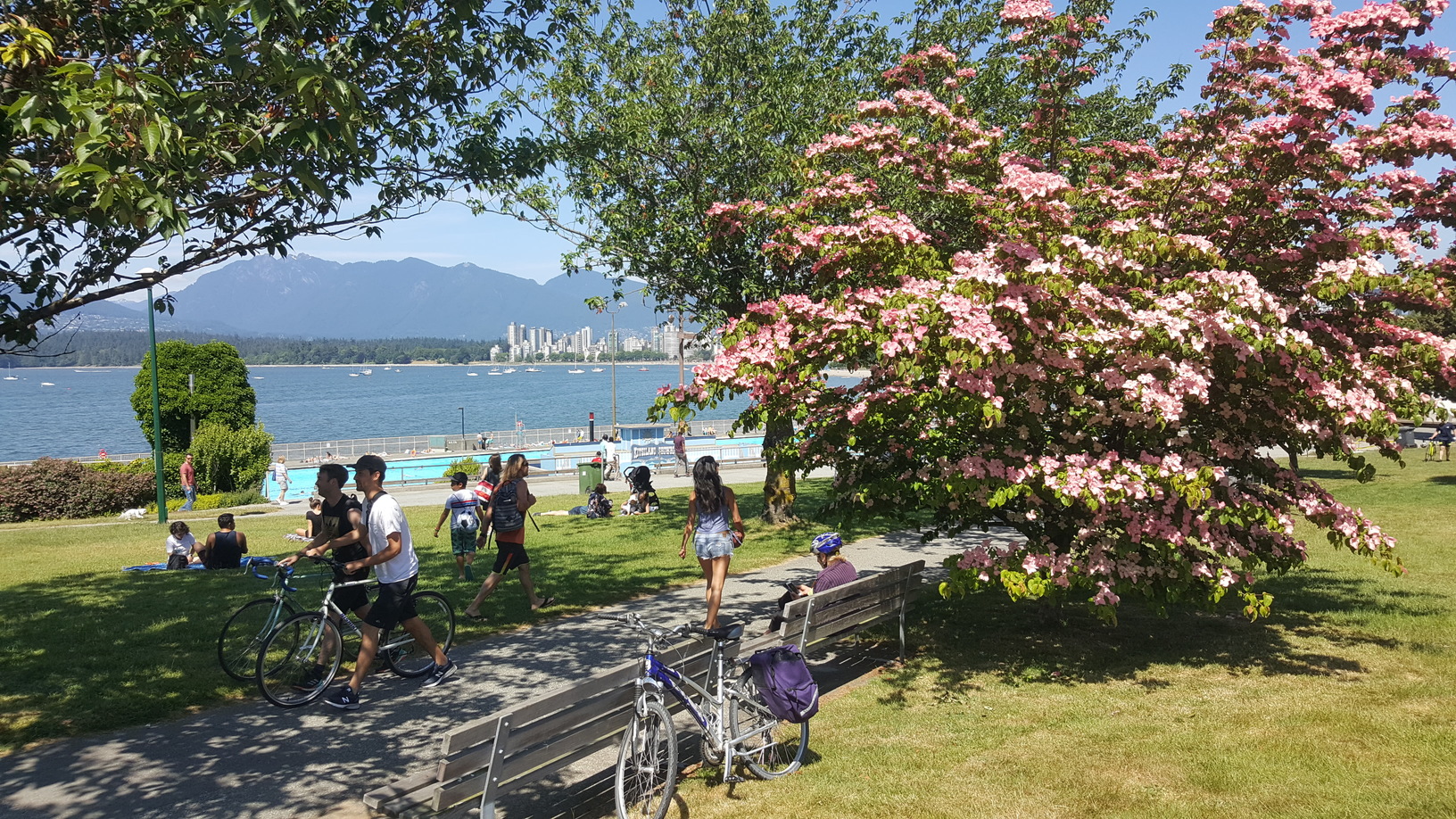 Older posts
2019 Jun 18: Tiny Roses and the Outside Cat
2019 Jun 17: Heron Nesting Season
2019 Jun 16: What a Difference a Month Makes (to goslings)
2019 Jun 15: Kittens Who Look At Phones, plus, Spain
2019 Jun 14: Lake Blossoms Everywhere
2019 Jun 11: Scenes from a flight to Denver
2019 Jun 8: Beaver Lake Developments
2019 Jun 7: The Rose Garden Returns!
2019 Jun 6: D-Day commemorated with poppies!
2019 Jun 5: Geese families and Heron at Lost Lagoon
2019 Jun 1: From the archives: Cuba 2017
2019 May 30: Ravine Trail to Beaver Lake
2019 May 28-29: Our Garden and Stanley Forests
2019 May 27: The Umbrella Tree
2019 May 26: Animals of Stanley Park
2019 May 24: Last of the Rose Garden South
2019 May 22: Rose Garden, South End #2
2019 May 21: Retiro and Kitten-Warmers
2019 May 20: Goslings and our Chilco Neighbours
2019 May 19: Finishing up the "back walk" all-floral garden.
2019 May 18: First trip to the Rose Garden South
2019 May 17: More "backwalk" south of Lost Lagoon and Lagoon Drive
2019 May 16: The "backwalk" south of Lost Lagoon 1