Dora's Page: An often-daily photoblog to assure Connie's Mom that we are Not Dead Yet. ---Dora's Page looks best when your browser has a full widescreen size, with this headline on one line. (I hate tiny web-sized photos; these are big.)
September 9: Four-Legged Friends
It was all in the space of 24 hours, three encounters with four legs. First, I was jogging along beside Beaver Lake, and saw this little guy - who did not scurry quickly out of sight. Brave fellow.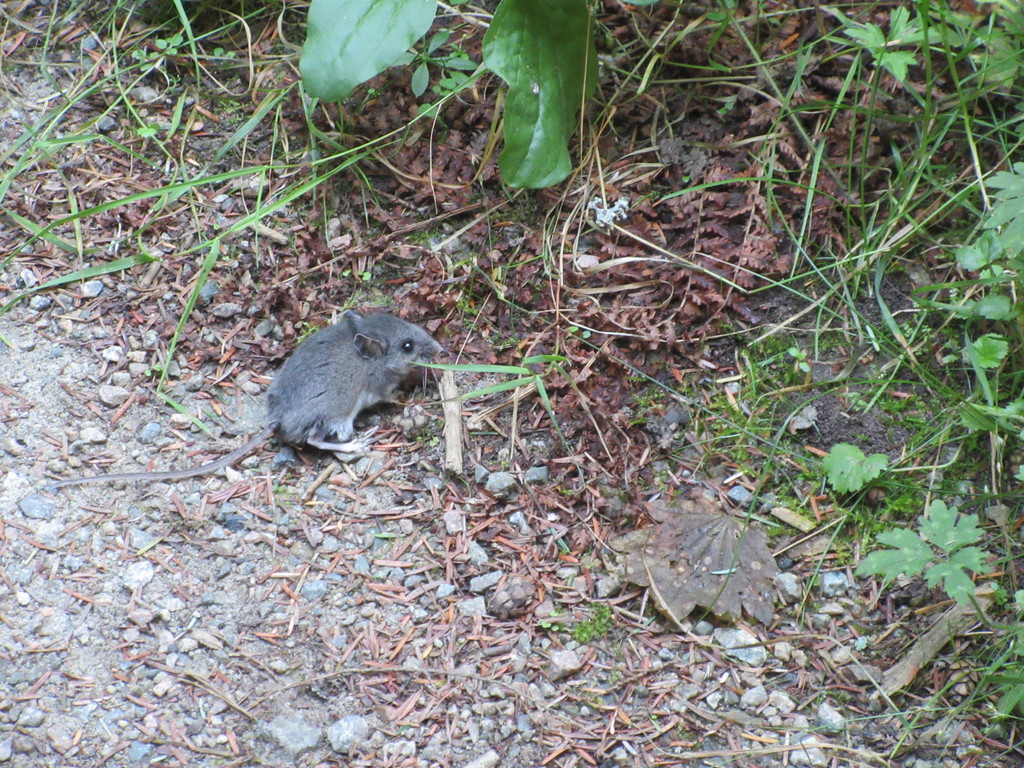 Then on the way to the store, a cat was sitting in the exact middle of the walkway, ignoring everybody, as cats will. I hauled out the camera for a picture of Mr. Standoffish, when he decided that I, of all the people in the square, merited a visit. I snapped him on the way over. Polite Cat Greeting Protocols were exchanged, and then he moved a few yards from me, indicating the Greeting Ritual was complete. I went on my way.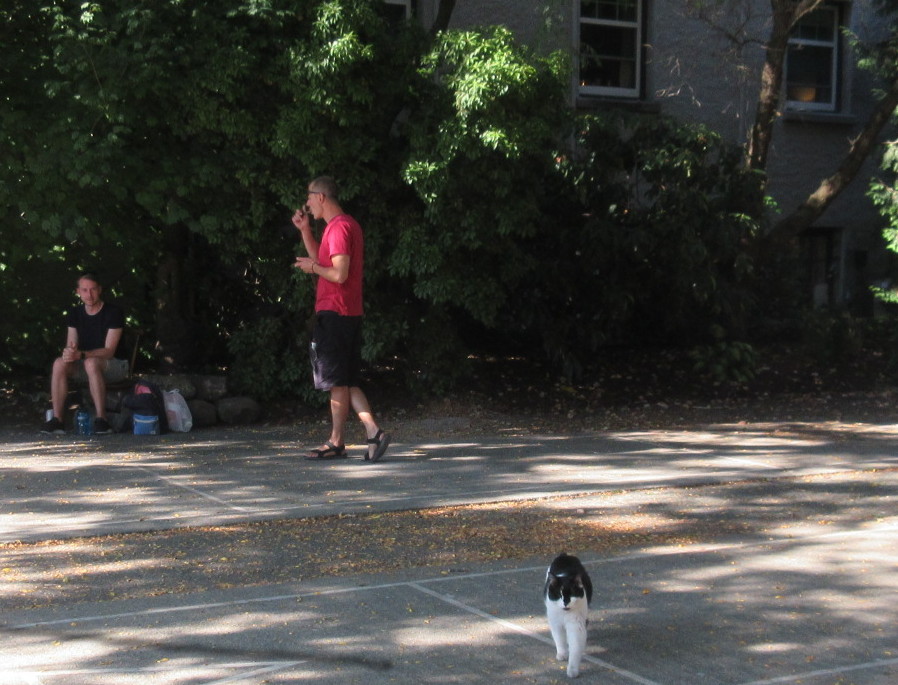 Then, on the way home from that store, steps away from the cat encounter, I saw a city-dweller the cat would have loved to meet: a squirrel making a cliche of himself, gathering, if not nuts, cones. He practically stopped to pose.