June 21, 2019
The Dedicated Volunteer Gardeners
Well, June 27, actually - or at least late on June 26 as soon as we got home. Imeant to get this page up on the 1st day of our trip, but we had a wedding to go to. So we'll let June 27 be "June 21" for today and have a new page up tomorrow on June 28.

We're taking today to salute the volunteer gardeners of Vancouver. They labour that we might just pass by and enjoy for free. First, the community garden below our house has those two real keeners that completely out-do everybody every year. This year, they've outdone themselves: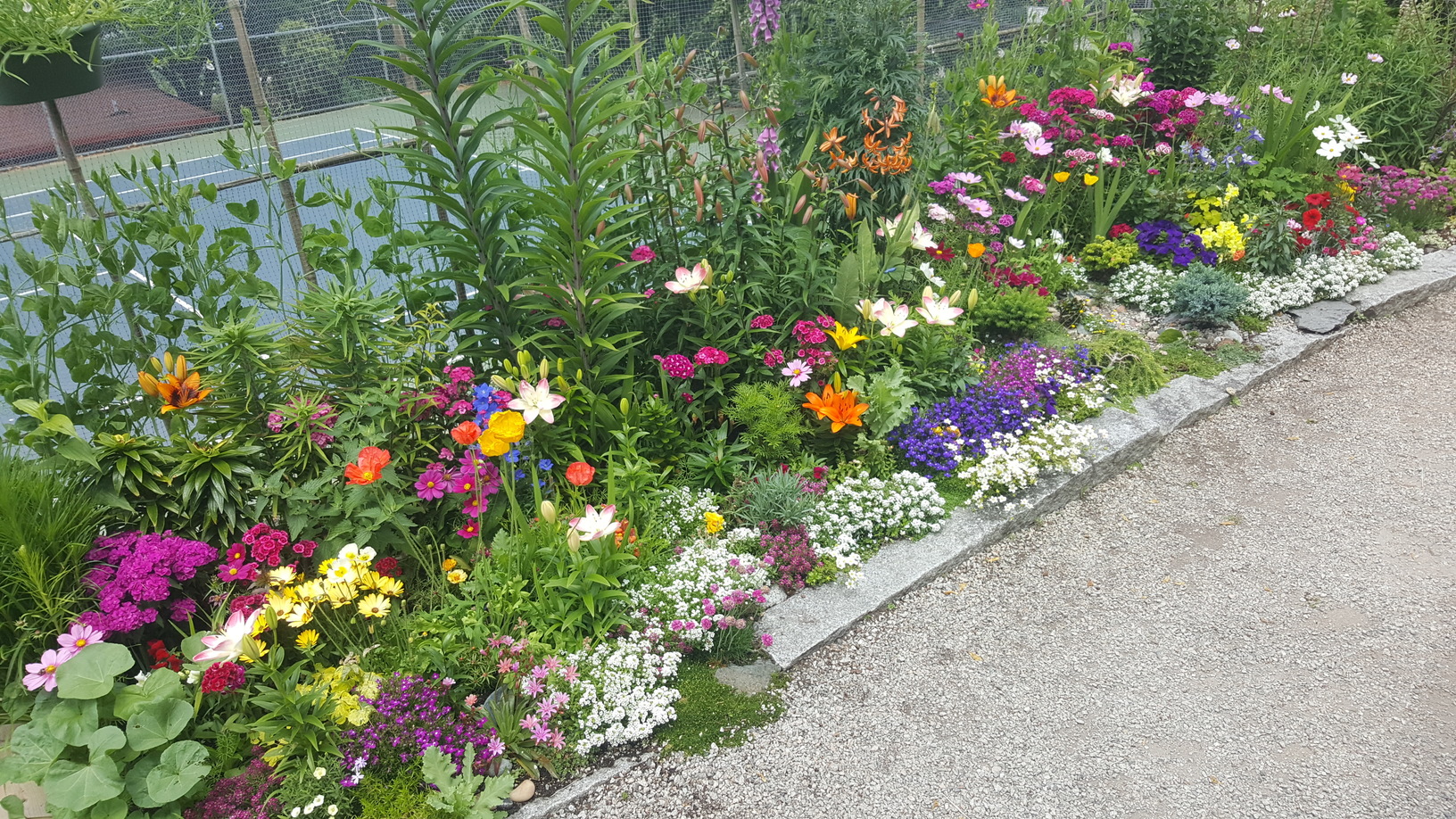 But extra applause to the people who take this dead spot underneath the Burrard Bridge, right beside the cycle and walking paths, and turned a little bit of dirt in a big pile of concrete into a place of shady beauty.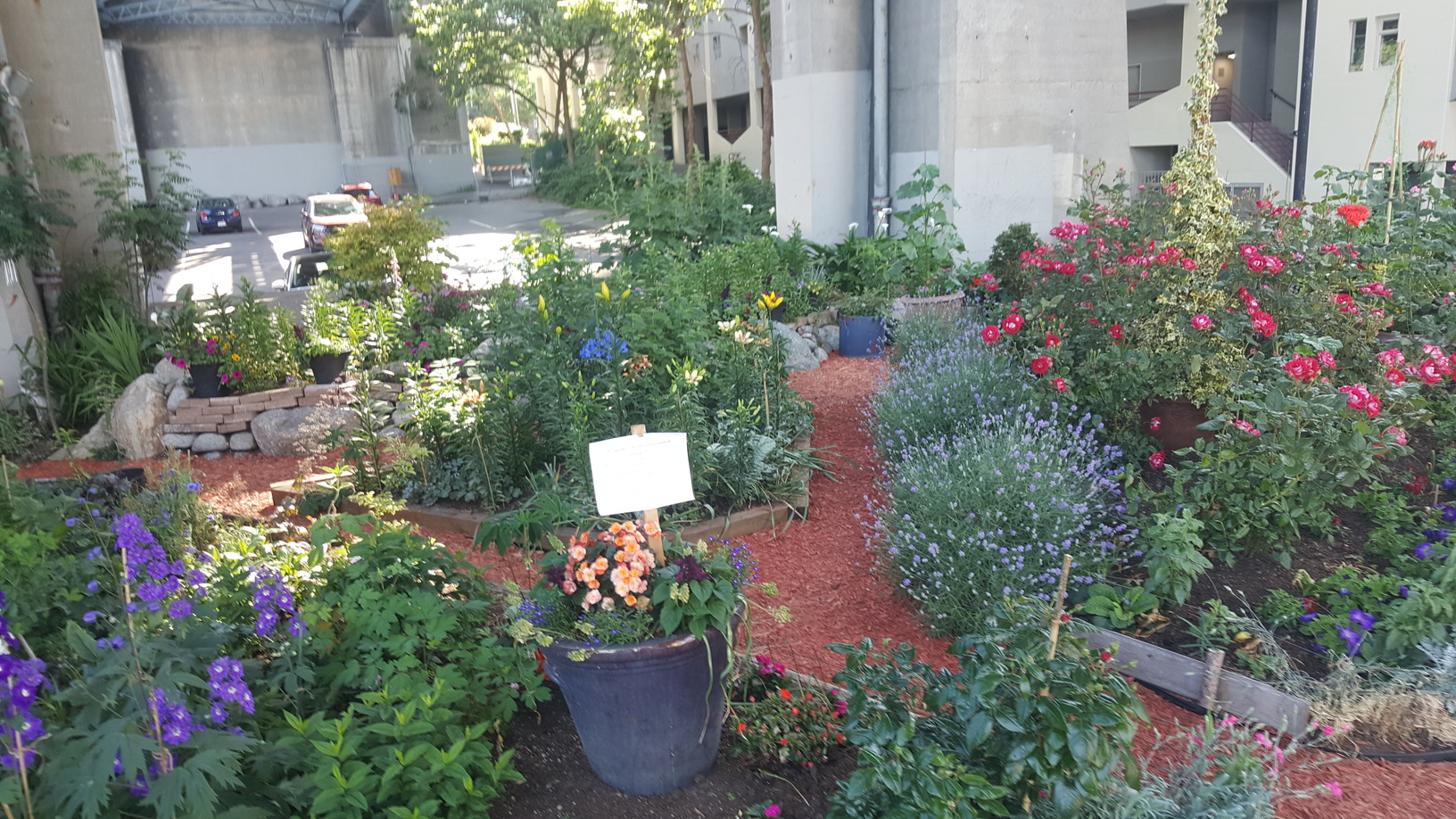 Older posts
2019 Jun 20: Stanley Colour
2019 Jun 18: Tiny Roses and the Outside Cat
2019 Jun 17: Heron Nesting Season
2019 Jun 16: What a Difference a Month Makes (to goslings)
2019 Jun 15: Kittens Who Look At Phones, plus, Spain
2019 Jun 14: Lake Blossoms Everywhere
2019 Jun 11: Scenes from a flight to Denver
2019 Jun 8: Beaver Lake Developments
2019 Jun 7: The Rose Garden Returns!
2019 Jun 6: D-Day commemorated with poppies!
2019 Jun 5: Geese families and Heron at Lost Lagoon
2019 Jun 1: From the archives: Cuba 2017
2019 May 30: Ravine Trail to Beaver Lake
2019 May 28-29: Our Garden and Stanley Forests
2019 May 27: The Umbrella Tree
2019 May 26: Animals of Stanley Park
2019 May 24: Last of the Rose Garden South
2019 May 22: Rose Garden, South End #2
2019 May 21: Retiro and Kitten-Warmers
2019 May 20: Goslings and our Chilco Neighbours
2019 May 19: Finishing up the "back walk" all-floral garden.
2019 May 18: First trip to the Rose Garden South
2019 May 17: More "backwalk" south of Lost Lagoon and Lagoon Drive
2019 May 16: The "backwalk" south of Lost Lagoon 1