Dora's Page: An often-daily photoblog to assure Connie's Mom that we are Not Dead Yet. ---Dora's Page looks best when your browser has a full widescreen size, with this headline on one line. (I hate tiny web-sized photos; these are big.)
September 10: A Dash of Red
Red jumped out at me as I scanned my recent photos this morning. It's a bright, sunny day, and we're trying to ignore day 99 of Very Loud Noises outside our window as they endlessly continue a simple backfilling job, Day 3.
Let's start with the loudest shout of red, at the trellis in the Rose Garden. No signs of Fall yet, there!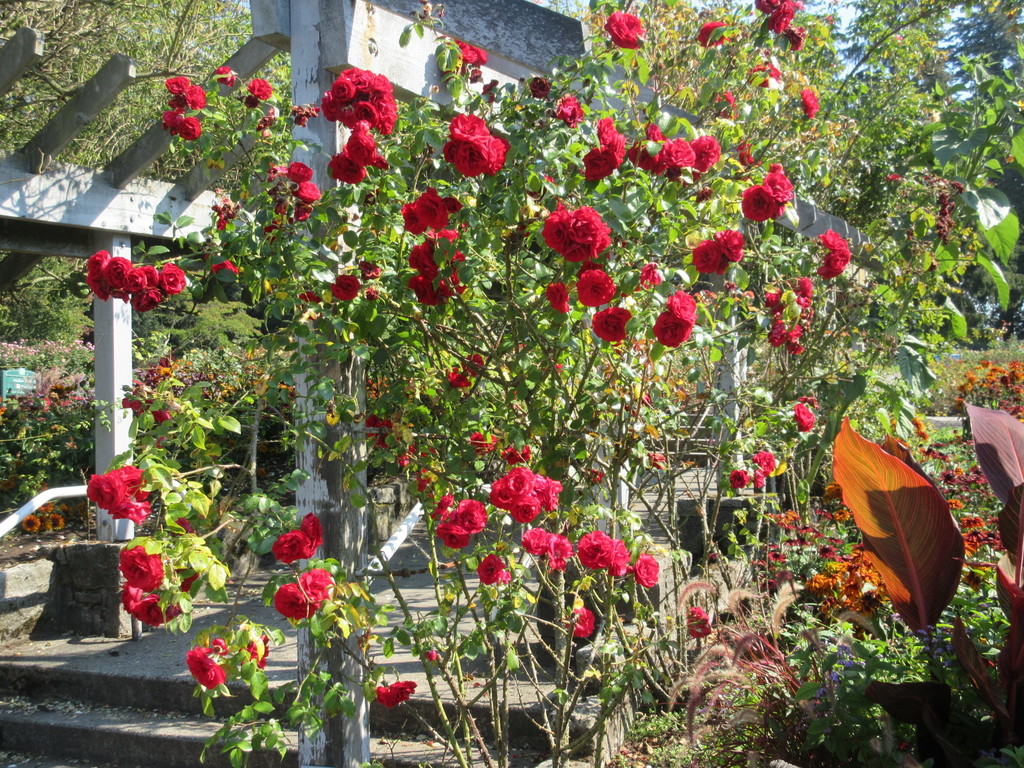 Just steps away in the Rose Garden, these very delicate blooms are turning two-tone, with white appearing in their centres. I should go back and get another shot!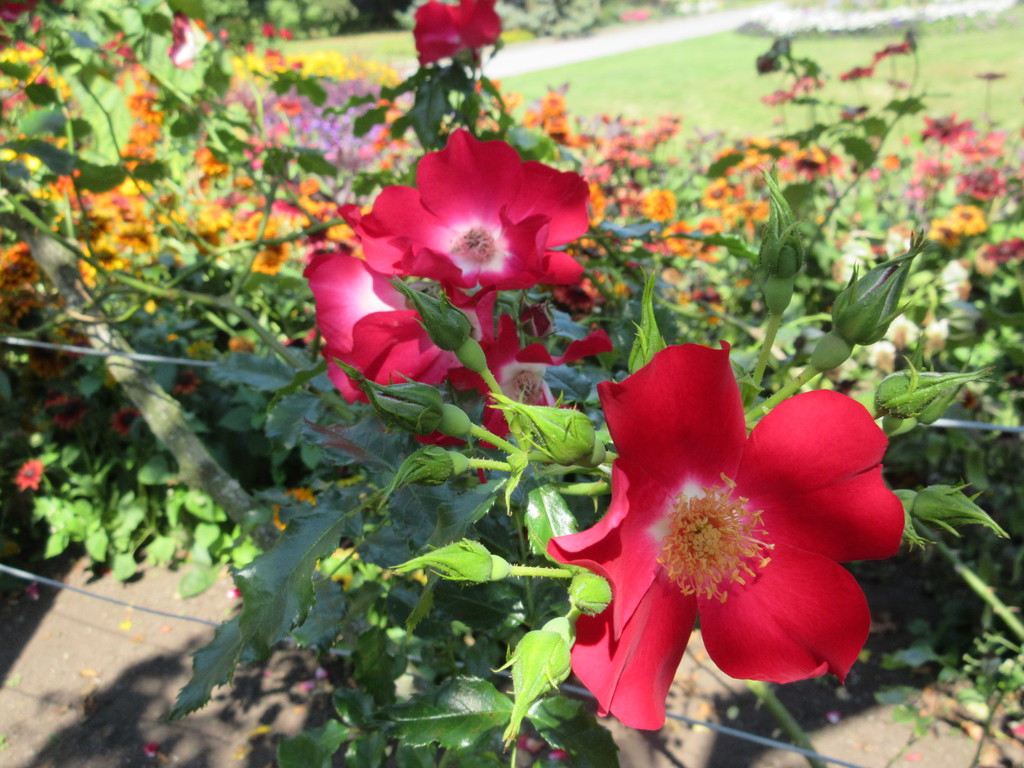 And, for the last, this interesting little thing popped up in our flowerpots in our own back garden. The petals don't form a cup, like nearly all other flowers, they all point upward, turned at random angles. Nice to see a really different one!