June 30, 2019
Random Pictures of Nice Cities
Haven't taken any new photos recently, so I'm digging back to find some nice ones. First up, a typical Madrid downtown street scene on a Tuesday evening. That is, packed with people going to restaurants, bars, shows, friends. It's the most-sociable city I've ever lived in. There are about 10 major plazas and a hundred little wide-intersections like this one, and they're all packed every night of the week.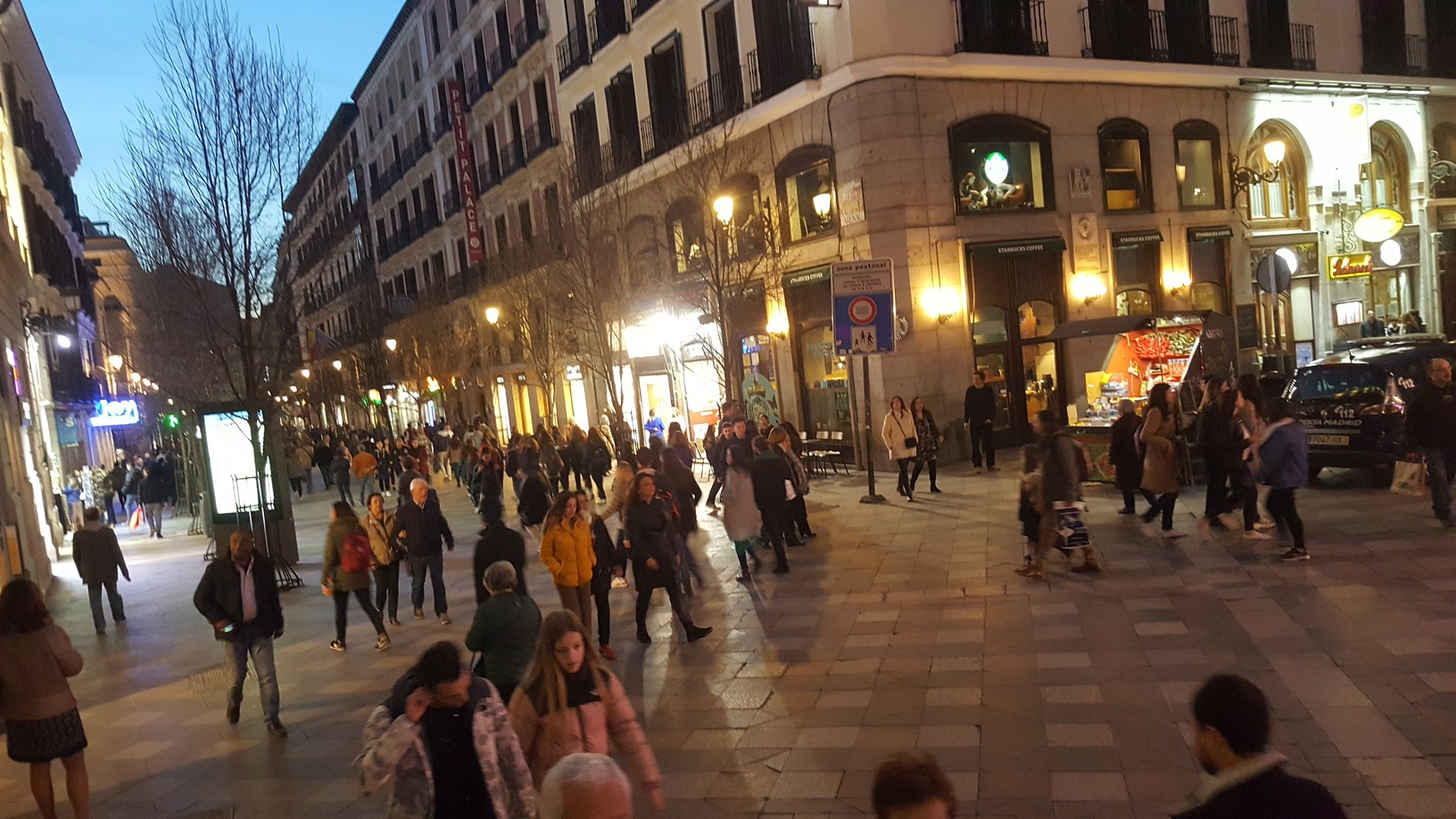 Then a new one from Victoria the other day. At the busiest corner - basically, ktty-corner to the Empress Hotel on the Inner Harbour - this historical building has had all its walls propped up with huge steel supports so they can stand like a giant Hollywood fake-building face, only on three sides - and inside, the new building is going to go up and marry with the old front. A huge engineering challenge that I completely admire their attempting. Hope nothing falls.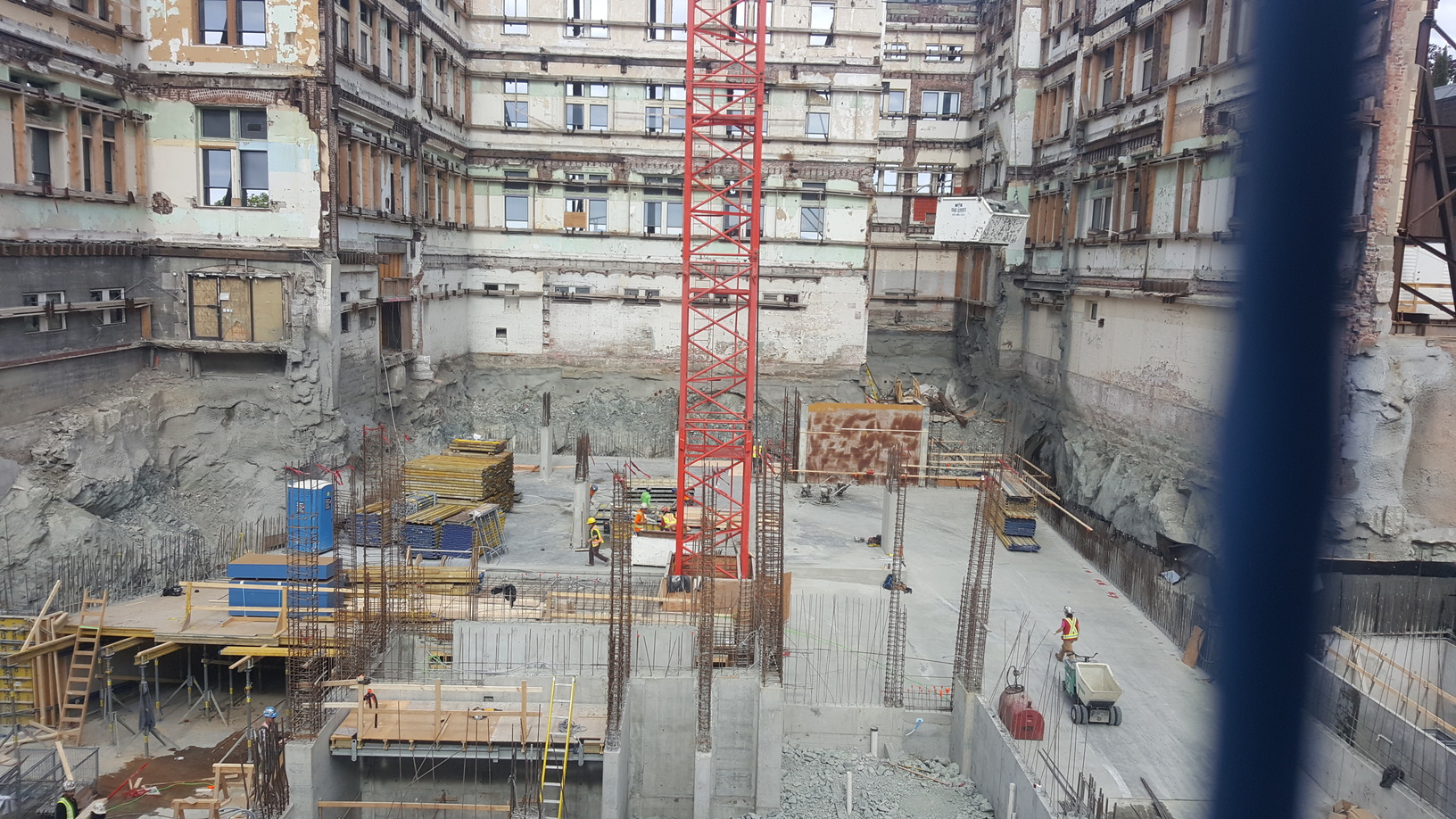 Older posts
2019 Jun 29: Seattle boat shelves, Cat-vs-Beer
2019 Jun 28: Back from Seattle
2019 Jun 21: Volunteer Gardeners
2019 Jun 18: Tiny Roses and the Outside Cat
2019 Jun 17: Heron Nesting Season
2019 Jun 16: What a Difference a Month Makes (to goslings)
2019 Jun 15: Kittens Who Look At Phones, plus, Spain
2019 Jun 14: Lake Blossoms Everywhere
2019 Jun 11: Scenes from a flight to Denver
2019 Jun 8: Beaver Lake Developments
2019 Jun 7: The Rose Garden Returns!
2019 Jun 6: D-Day commemorated with poppies!
2019 Jun 5: Geese families and Heron at Lost Lagoon
2019 Jun 1: From the archives: Cuba 2017
2019 May 30: Ravine Trail to Beaver Lake
2019 May 28-29: Our Garden and Stanley Forests
2019 May 27: The Umbrella Tree
2019 May 26: Animals of Stanley Park
2019 May 24: Last of the Rose Garden South
2019 May 22: Rose Garden, South End #2
2019 May 21: Retiro and Kitten-Warmers
2019 May 20: Goslings and our Chilco Neighbours
2019 May 19: Finishing up the "back walk" all-floral garden.
2019 May 18: First trip to the Rose Garden South
2019 May 17: More "backwalk" south of Lost Lagoon and Lagoon Drive
2019 May 16: The "backwalk" south of Lost Lagoon 1