Dora's Page: An often-daily photoblog to assure Connie's Mom that we are Not Dead Yet. ---Dora's Page looks best when your browser has a full widescreen size, with this headline on one line. (I hate tiny web-sized photos; these are big.)
September 11: A Pinch of Orange
I was going to make another "phoning in" joke in the headline, all three of these are from my phone, taken when I didn't have the camera along, weeks ago, and forgotten. They were three orange blooms, one after the other.
This one, I wasn't even sure if it was up or sideways. I finally settled on "up"; but it's a very different flower shape.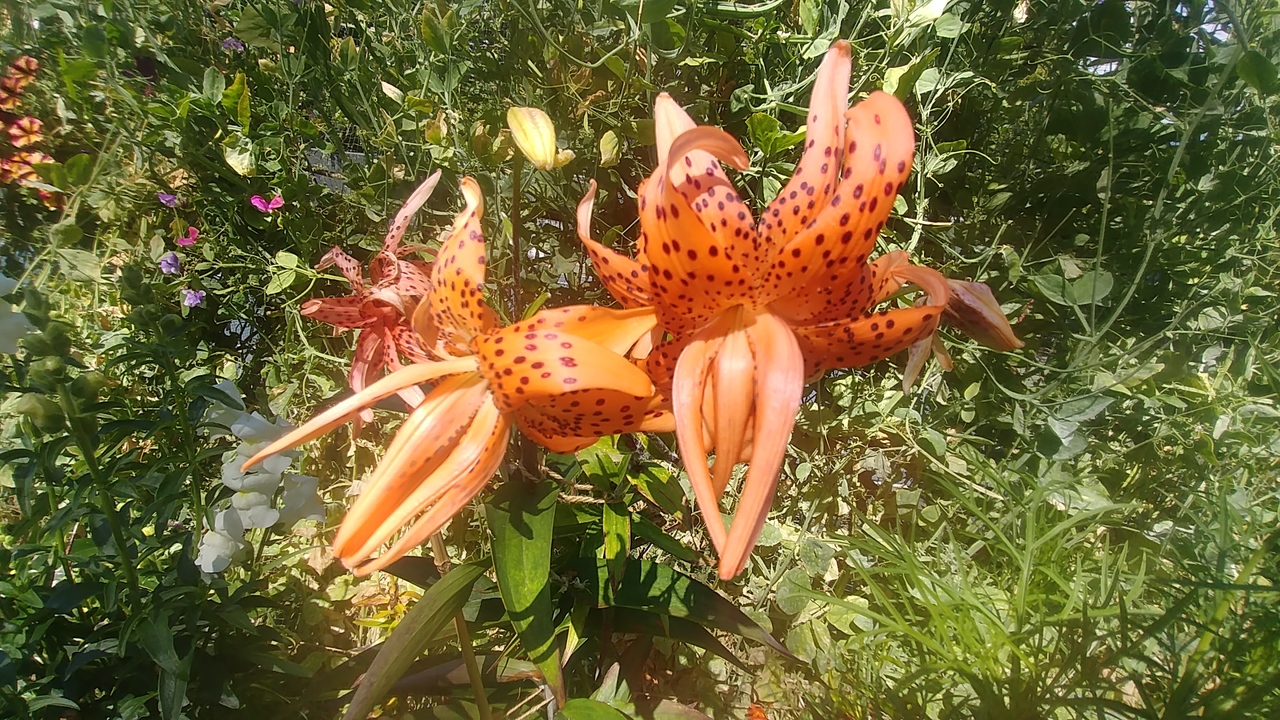 From the background, I think this is one of the tiny street-side gardens smaller than a bathtub.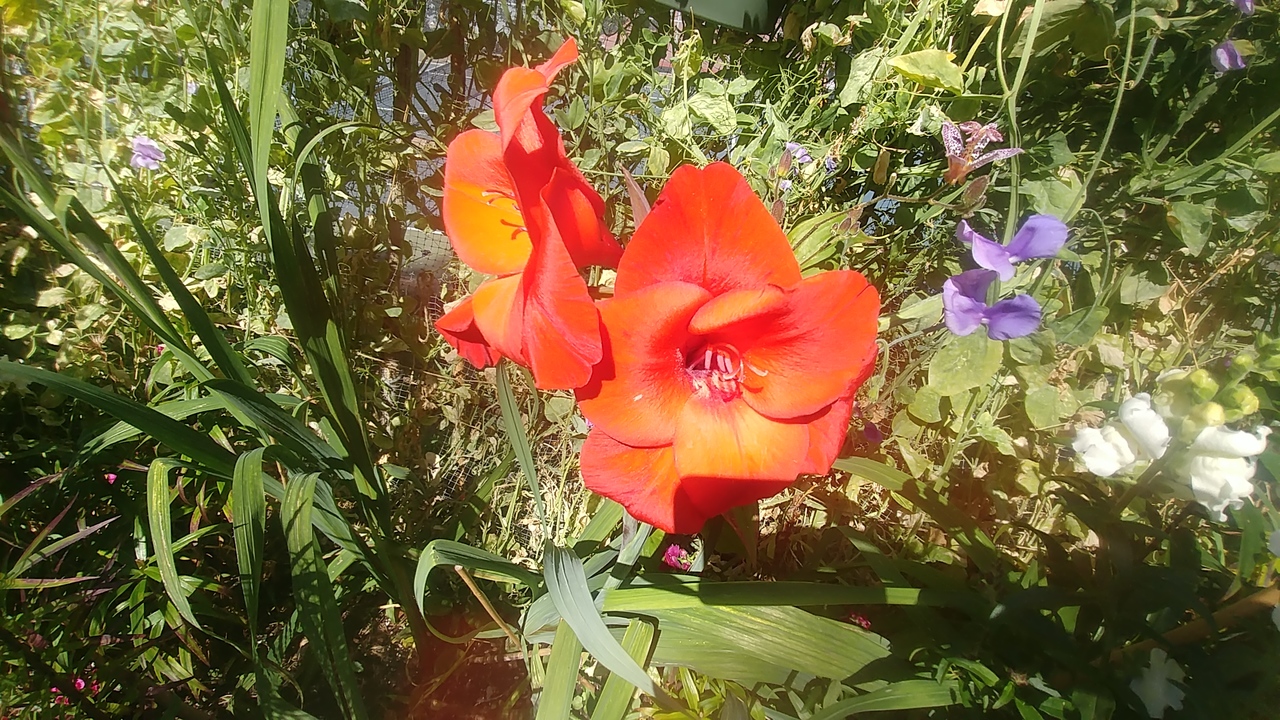 And this one is very, very tall, but you'll just have to scroll. I didn't have the heart to shrink it any smaller.