July 1, 2019
Canada Day in Stanley Park
Lord Stanley greets one and all to his park with open arms, and today, the open arms a patriotically filled with a Canadian flag. Lord Stanley might not have approved this flag, which fails to nod to his beloved British Empire like the old one did, but some true patriot stuck him with it for the day.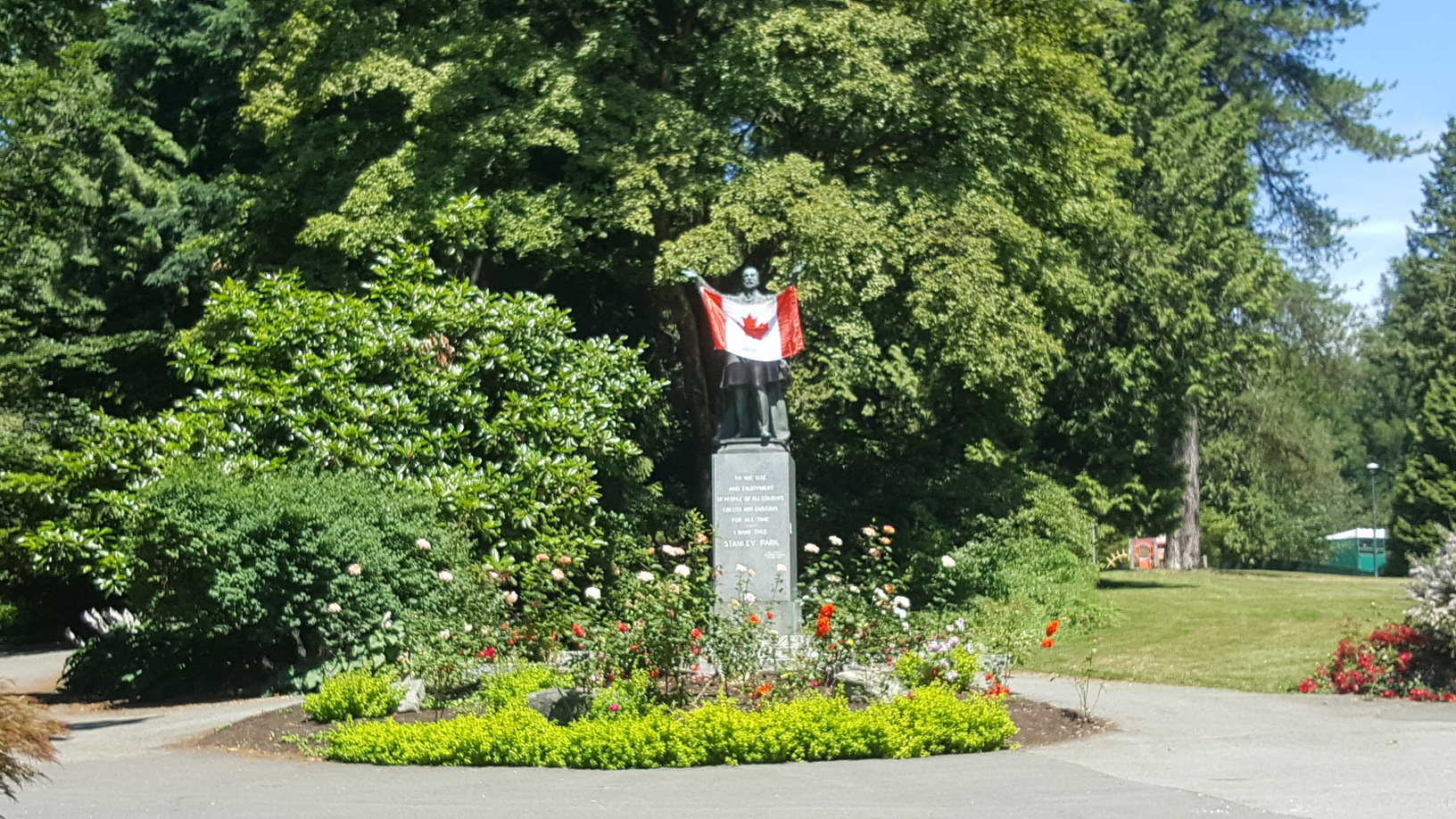 And for a Canada Day bonus, TWO pictures of the Rose Garden, showing how it has exploded into profuse blooms in the last two weeks since I showed you its first buds.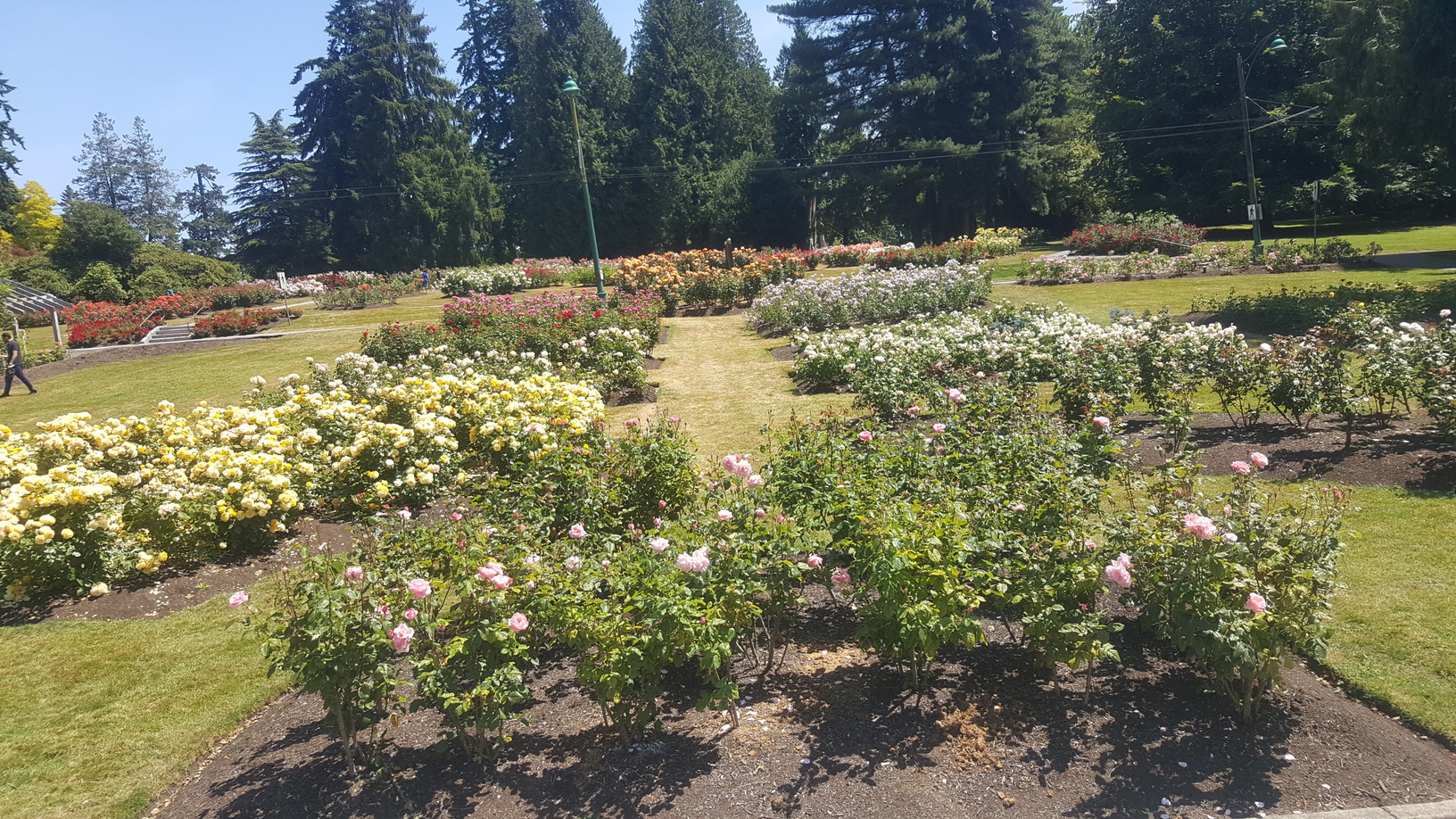 The second shot from the east side of the garden, looking west.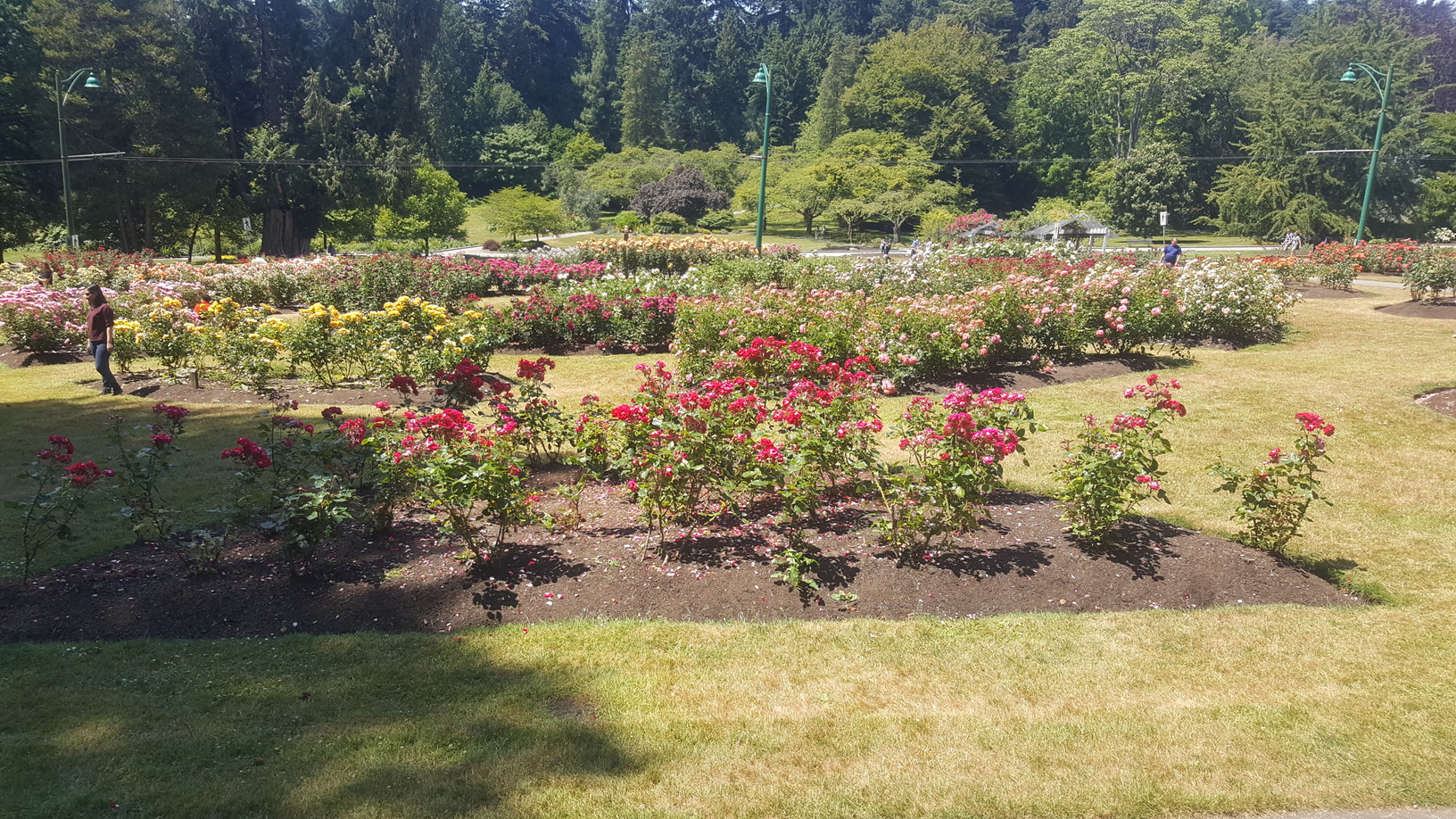 Older posts
2019 Jun 30: Madrid and Victoria - nice cities.
2019 Jun 29: Seattle boat shelves, Cat-vs-Beer
2019 Jun 28: Back from Seattle
2019 Jun 21: Volunteer Gardeners
2019 Jun 18: Tiny Roses and the Outside Cat
2019 Jun 17: Heron Nesting Season
2019 Jun 16: What a Difference a Month Makes (to goslings)
2019 Jun 15: Kittens Who Look At Phones, plus, Spain
2019 Jun 14: Lake Blossoms Everywhere
2019 Jun 11: Scenes from a flight to Denver
2019 Jun 8: Beaver Lake Developments
2019 Jun 7: The Rose Garden Returns!
2019 Jun 6: D-Day commemorated with poppies!
2019 Jun 5: Geese families and Heron at Lost Lagoon
2019 Jun 1: From the archives: Cuba 2017
2019 May 30: Ravine Trail to Beaver Lake
2019 May 28-29: Our Garden and Stanley Forests
2019 May 27: The Umbrella Tree
2019 May 26: Animals of Stanley Park
2019 May 24: Last of the Rose Garden South
2019 May 22: Rose Garden, South End #2
2019 May 21: Retiro and Kitten-Warmers
2019 May 20: Goslings and our Chilco Neighbours
2019 May 19: Finishing up the "back walk" all-floral garden.
2019 May 18: First trip to the Rose Garden South
2019 May 17: More "backwalk" south of Lost Lagoon and Lagoon Drive
2019 May 16: The "backwalk" south of Lost Lagoon 1