Dora's Page: An often-daily photoblog to assure Connie's Mom that we are Not Dead Yet. ---Dora's Page looks best when your browser has a full widescreen size, with this headline on one line. (I hate tiny web-sized photos; these are big.)
September 13: In the Smoke
I've been not showing pictures of it for three days, time to admit what we're living through, here. This is the afternoon view across the lagoon: a little hard to tell what colour the trees are.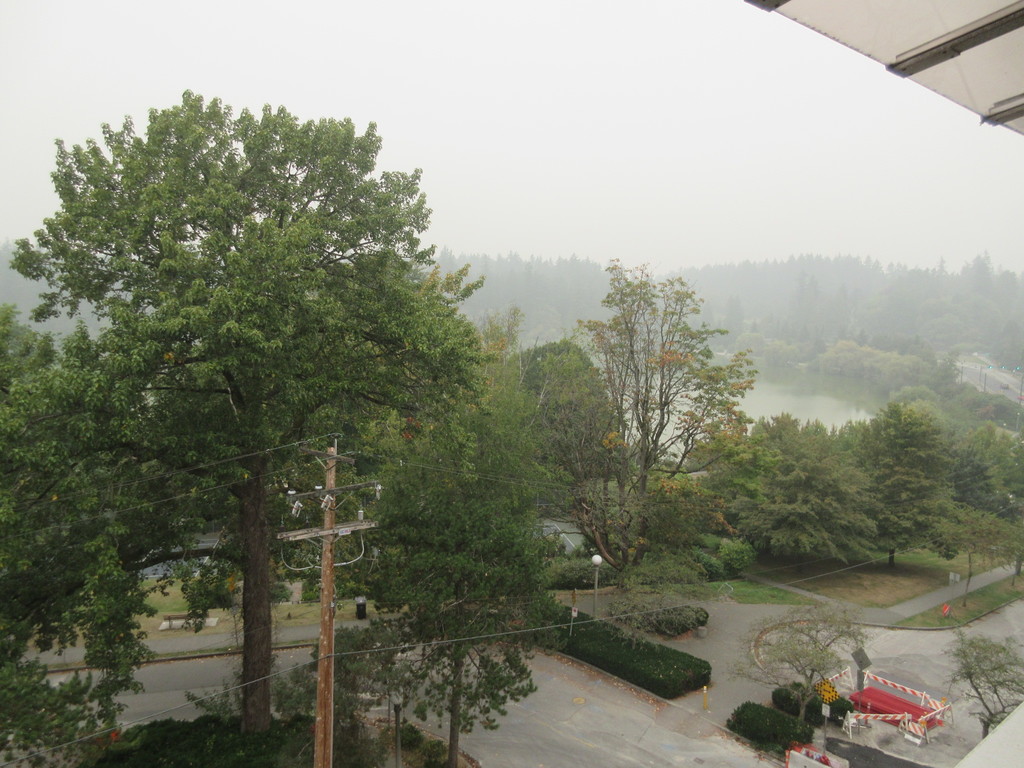 The birds are mostly not flying, I notice. Presumably this hurts their eating ability, but they'd rather go hungry a few days than fly right now. The seagulls have a nice safe spot in the middle of the lagoon.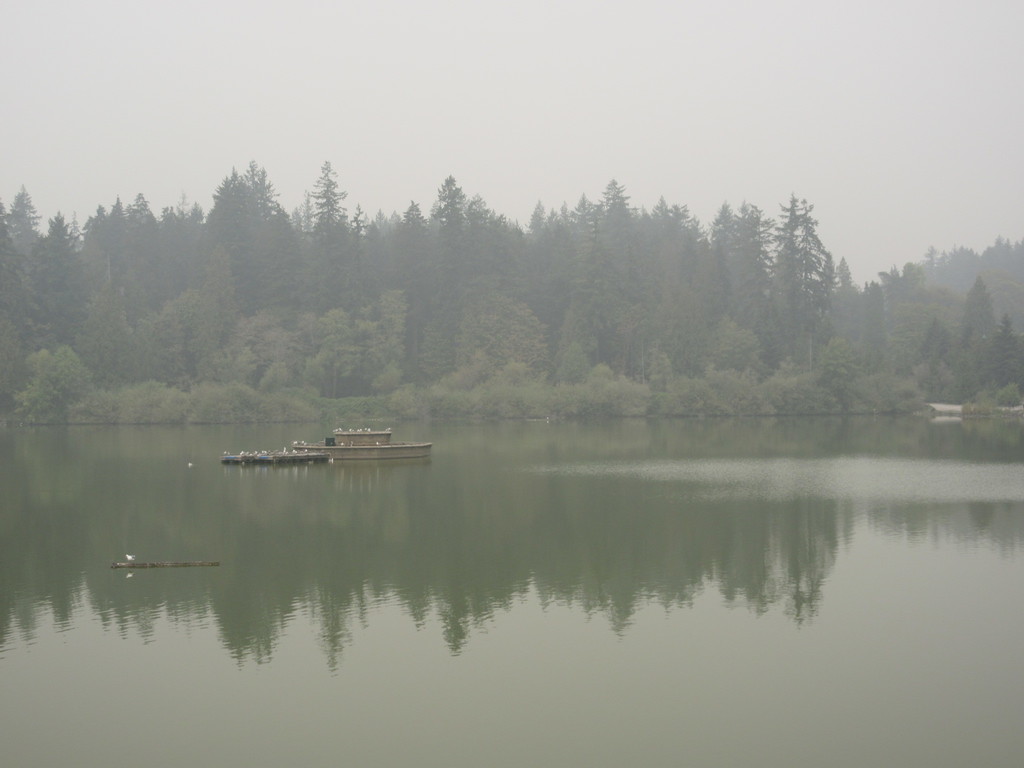 The other day one of the silos (full of lentils) at the North Vancouver Shore collapsed. I did a zoom picture to see if it was one of these, but I guess it's one further back. But, anyway, you can see how hard it is to see anything across the harbour just now.