July 25, 2019
We Return to Vancouver to Find Our Street Torn Up
I checked VanMap, and Robson Street outside is supposed to only have a 200mm "distribution main" running up it, serving the buildings with water. We came home to find huge construction going on, putting in a 900mm (36 inch) ductile iron main, called a "feedermain" as it is a water highway, not serving local buildings, but sending huge amounts of water eastward into Vancouver and on to Burnaby and other cities.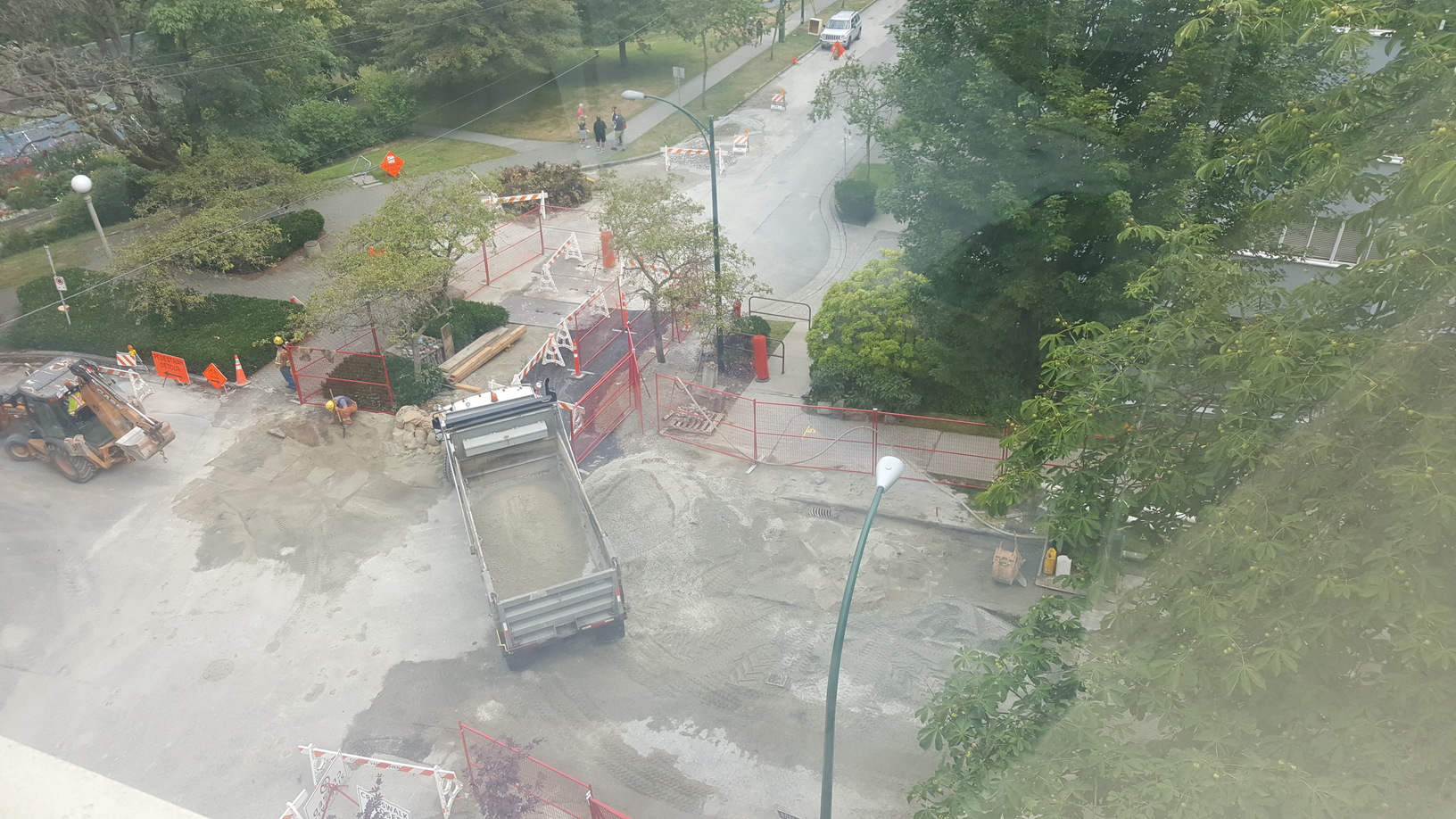 The job is noisy, but it has already passed our building and is next door; with a little luck, the Barrett family will arrive in four days to find it way down the street. It doesn't get noisy until nearly nine in the morning, fortunately, they seem to need an hour of messing around before they really get rolling. I can sympathize.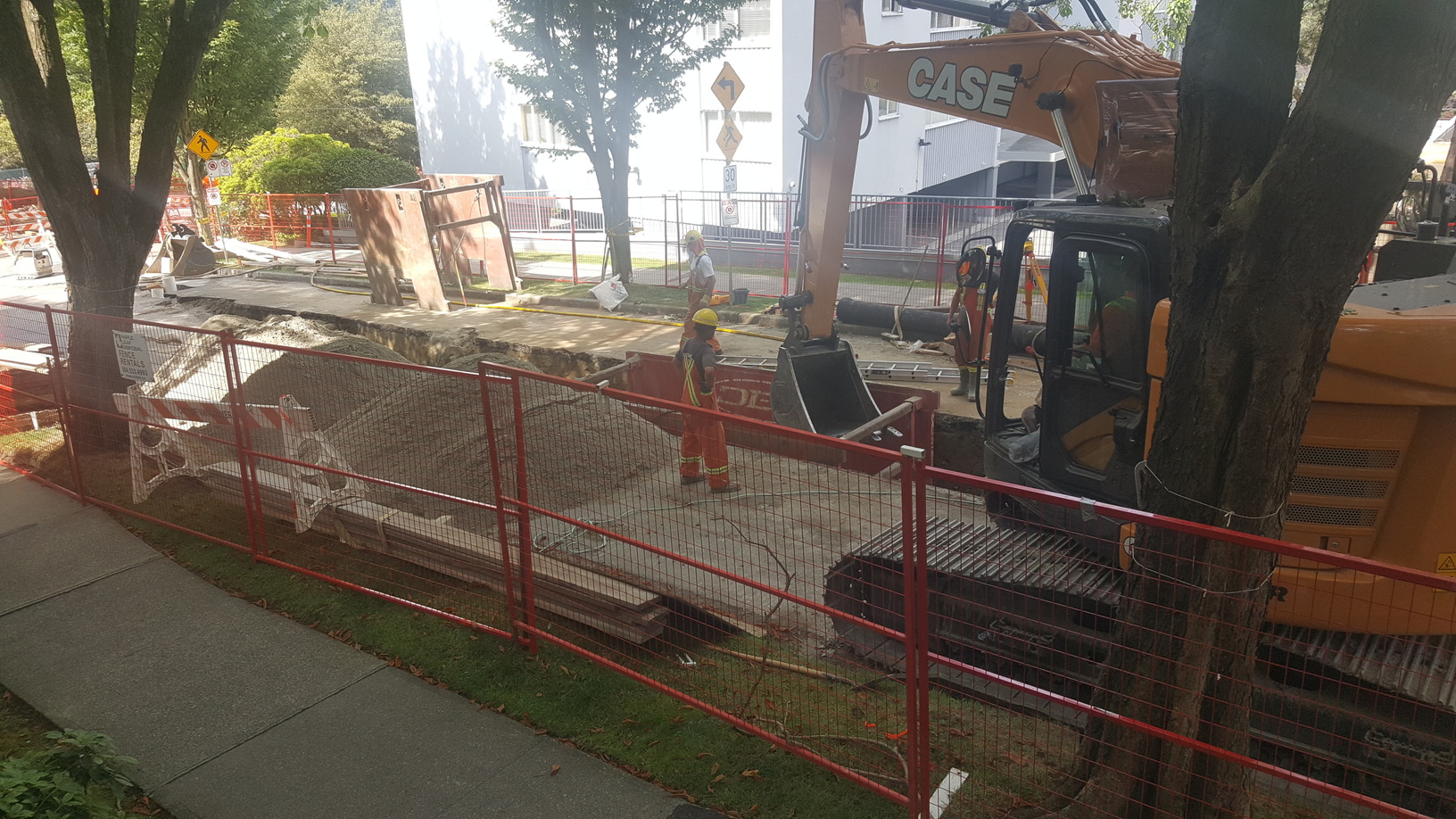 Older posts
2019 July 2: Cat Pictures as we Drive to Calgary
2019 July 1: Canada Day in Stanley Park
2019 Jun 30: Madrid and Victoria - nice cities.
2019 Jun 29: Seattle boat shelves, Cat-vs-Beer
2019 Jun 28: Back from Seattle
2019 Jun 21: Volunteer Gardeners
2019 Jun 18: Tiny Roses and the Outside Cat
2019 Jun 17: Heron Nesting Season
2019 Jun 16: What a Difference a Month Makes (to goslings)
2019 Jun 15: Kittens Who Look At Phones, plus, Spain
2019 Jun 14: Lake Blossoms Everywhere
2019 Jun 11: Scenes from a flight to Denver
2019 Jun 8: Beaver Lake Developments
2019 Jun 7: The Rose Garden Returns!
2019 Jun 6: D-Day commemorated with poppies!
2019 Jun 5: Geese families and Heron at Lost Lagoon
2019 Jun 1: From the archives: Cuba 2017
2019 May 30: Ravine Trail to Beaver Lake
2019 May 28-29: Our Garden and Stanley Forests
2019 May 27: The Umbrella Tree
2019 May 26: Animals of Stanley Park
2019 May 24: Last of the Rose Garden South
2019 May 22: Rose Garden, South End #2
2019 May 21: Retiro and Kitten-Warmers
2019 May 20: Goslings and our Chilco Neighbours
2019 May 19: Finishing up the "back walk" all-floral garden.
2019 May 18: First trip to the Rose Garden South
2019 May 17: More "backwalk" south of Lost Lagoon and Lagoon Drive
2019 May 16: The "backwalk" south of Lost Lagoon 1