Dora's Page: An often-daily photoblog to assure Connie's Mom that we are Not Dead Yet. ---Dora's Page looks best when your browser has a full widescreen size, with this headline on one line. (I hate tiny web-sized photos; these are big.)
September 15: Life Goes On
The smoke has cleared a little, today. Still awful, but I can tell the trees on the other side of the lagoon are green. I won't post more pictures of it, as Calgary has its own smoke, by now. However, I'll show this nice wedding party that met, under cover of smoke you can see in the background, to get on with their lives nonetheless, and get their pictures taken in the Rose Garden. Nice.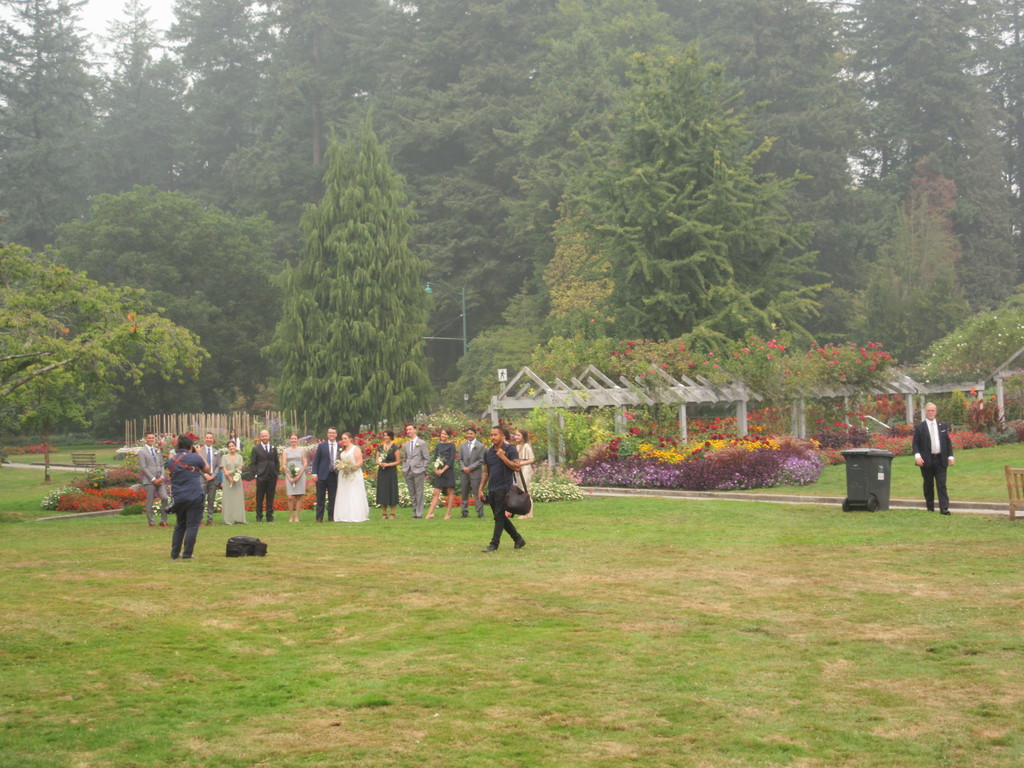 Plants are getting on with their lives, including this almost-incredible case of a bush that just decided to bud and go through spring. Now. The life cycles around here truly astound me. Calgary's already had snow, so this species will never be found, there.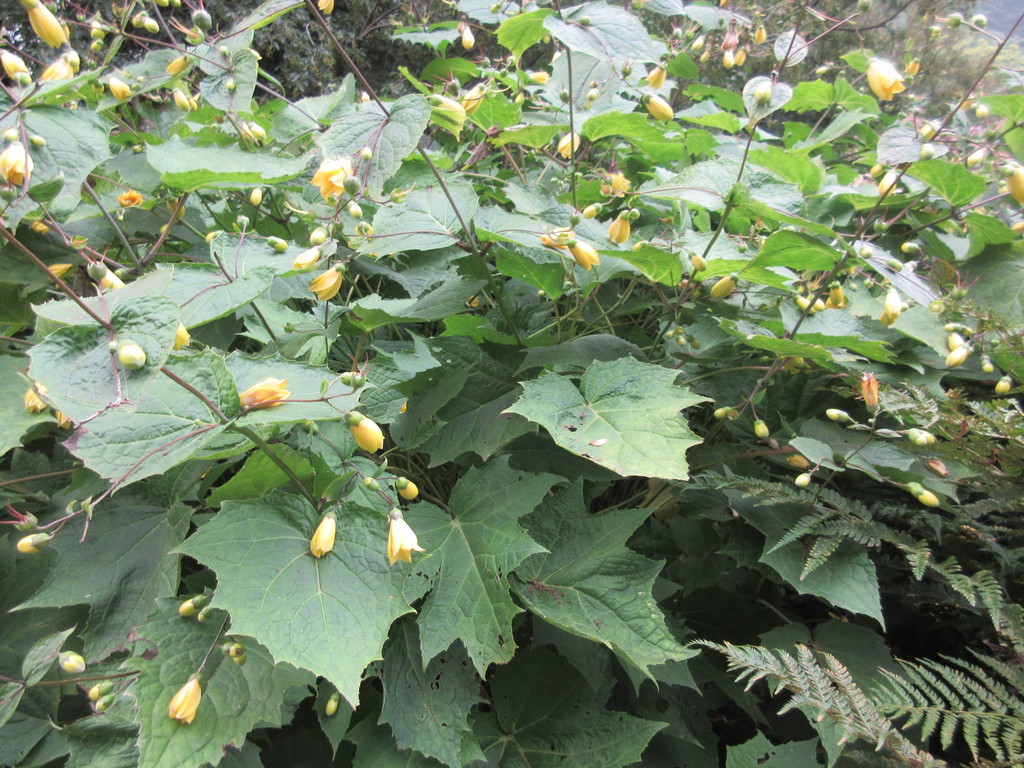 And while the Rose Garden has fewer blooms every day, some bushes about bare, others power on through into fall showing perfect summer blooms, like these two.