Dora's Page: An often-daily photoblog to assure Connie's Mom that we are Not Dead Yet. ---Dora's Page looks best when your browser has a full widescreen size, with this headline on one line. (I hate tiny web-sized photos; these are big.)
September 18: Things I Haven't Done Yet
It's a challenge for innovation every day, to take a picture of something new. The other day, I was looking for more duck photos when this pigeon landed on the railing a foot or so from me. Talk about an easy shot. And, no, buddy, I have no bread crumbs.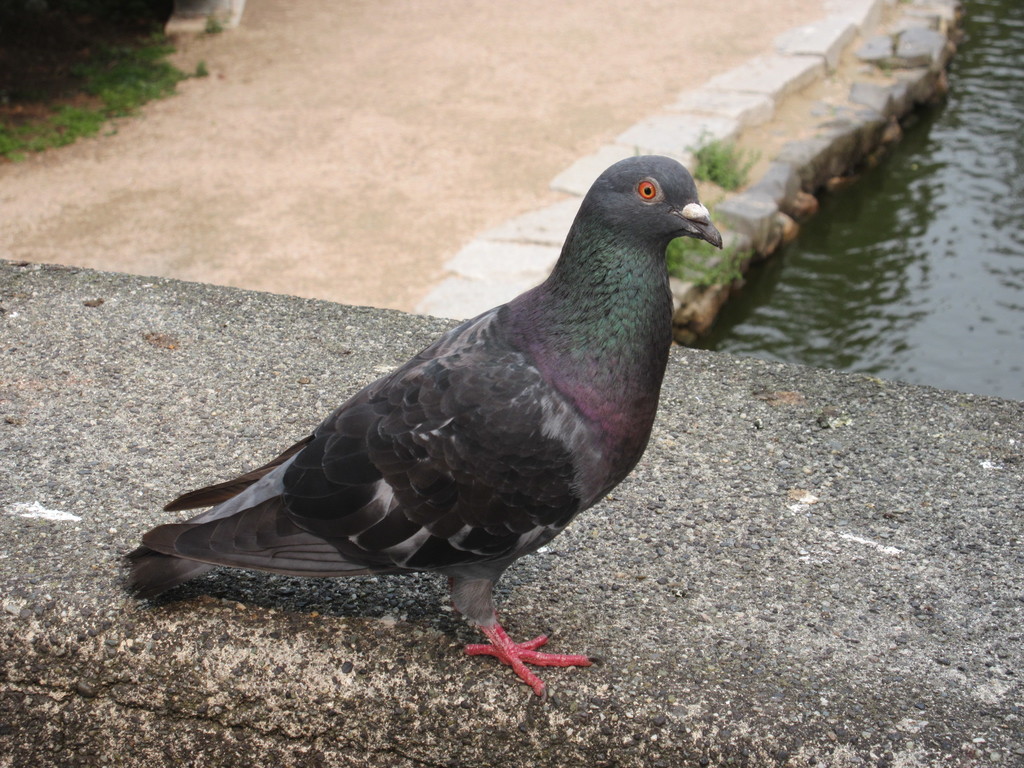 Then in the Rose Garden, I took a picture of a leaf, instead of a flower. Of course, this leaf was feet long, bigger than the keyboard I'm typing on, now. It sometimes llooks tropical around those beds.