Dora's Page: An often-daily photoblog to assure Connie's Mom that we are Not Dead Yet. ---Dora's Page looks best when your browser has a full widescreen size, with this headline on one line. (I hate tiny web-sized photos; these are big.)
September 19: End-of-Summer Bummer
Well, I'm very depressed. Having just had supper with friends the other night, that had real chance of transmission, I don't dare take off to Alberta for a bit, and we don't have winter tires on the car, required after October first. It'll have to be put off. So this water park, which is still fully operational, on a warm day when some kids might have been playing, is a perfect image for me today.
The whole park was dead, too, though it was nice enough for picnics and running about. Everybody was afraid of the smoke, which did tickle the throat a bit. We've more days of it to go, too.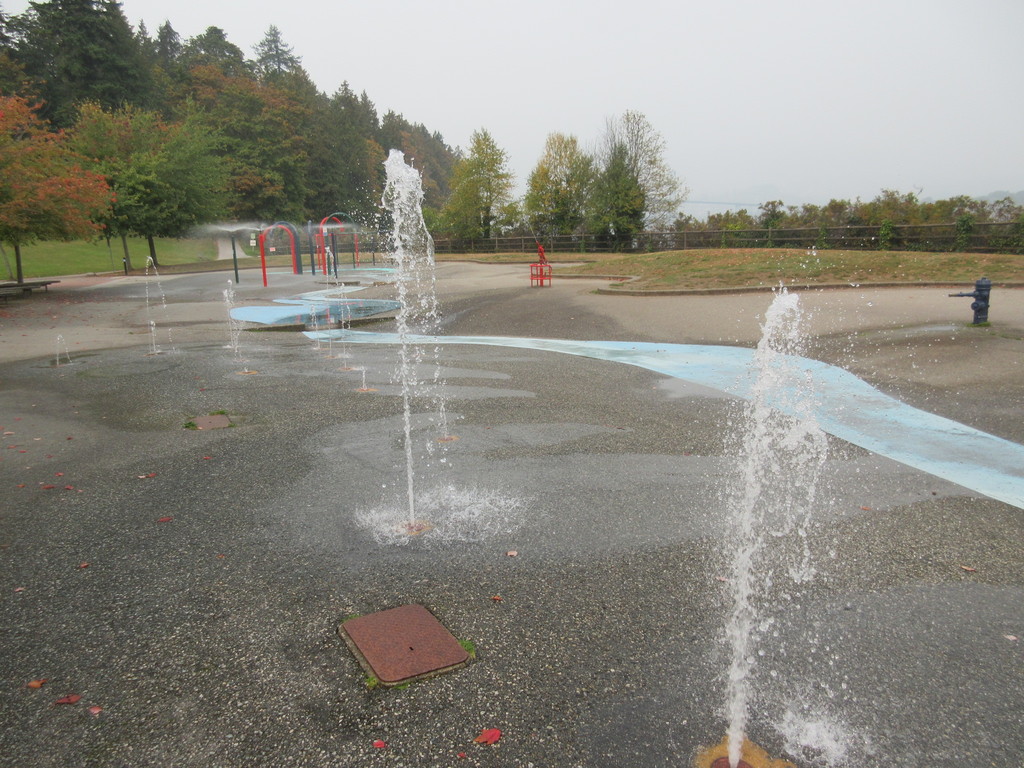 Let's cheer up with some floral explosions. That's what I think of with these flowers, that I've caught them in the instant of exploding: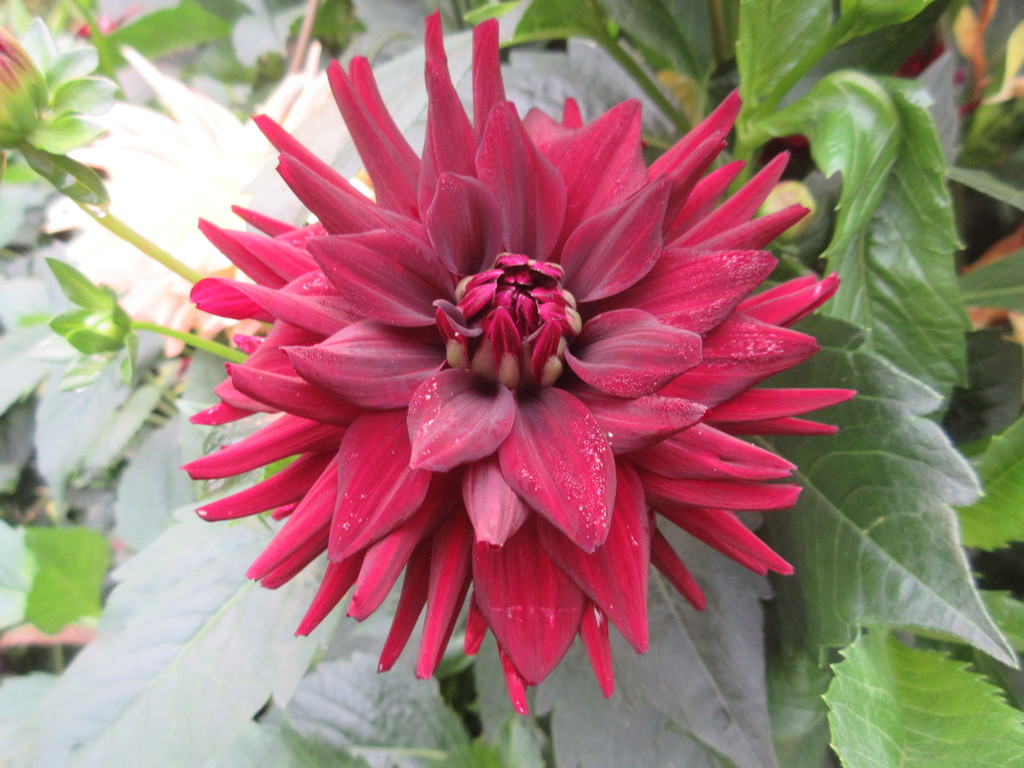 None more so than this huge one, it's bigger than I could cup my hands around.