Dora's Page: An often-daily photoblog to assure Connie's Mom that we are Not Dead Yet. ---Dora's Page looks best when your browser has a full widescreen size, with this headline on one line. (I hate tiny web-sized photos; these are big.)
September 23: Spring in the Park
So, it's the first day of Fall, and I jog into the park, towards the welcoming statue of Lord Stanley. Suddenly, I notice that flowers have sprung up now, of all days, right there. Light mauve, sprouting up beside the path.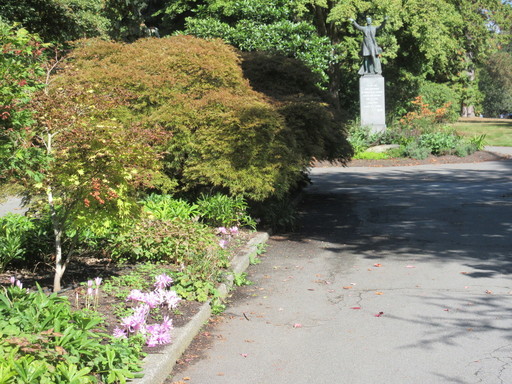 They could be crocuses, six months from now, really getting a jump on spring. After the smoke, after deciding not to come to Calgary yet, after Fall started, they really gave me a lift.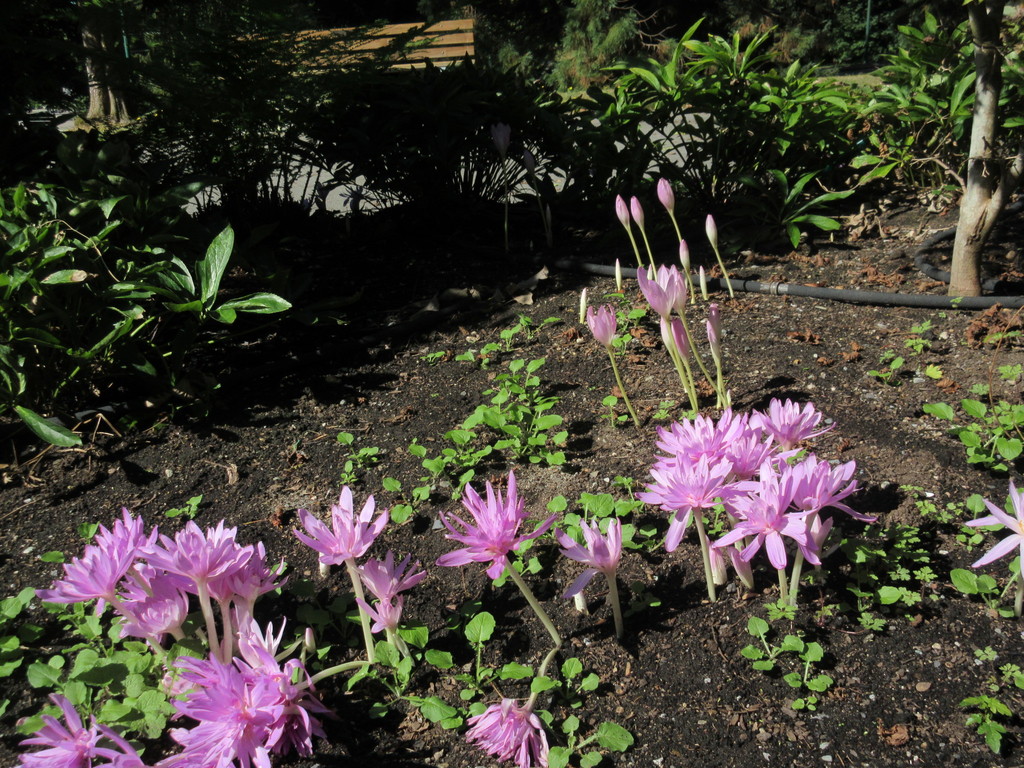 Then, minutes later, I found all the geese in the West End in one meadow. The flock stretched out over a whole acre, scores and scores of them. The grass must be extra-nice there right now. They're looking pretty fattened up for winter.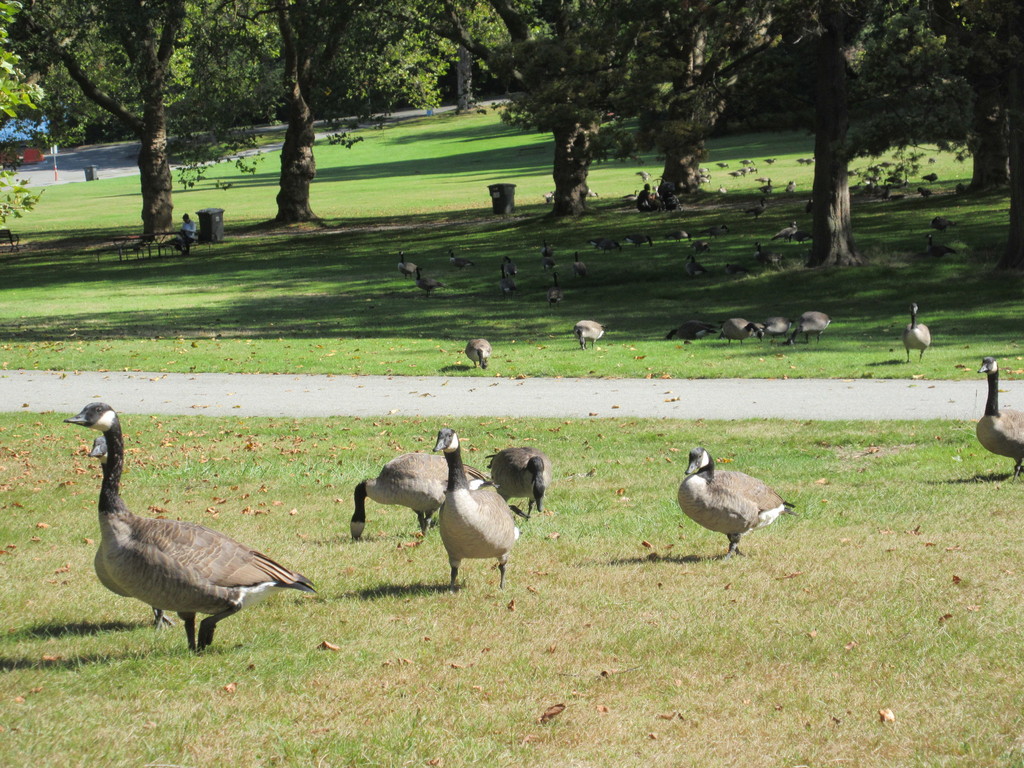 The pond near Georgia Street and the Pavilion will have to wait a day.