Dora's Page: An often-daily photoblog to assure Connie's Mom that we are Not Dead Yet. ---Dora's Page looks best when your browser has a full widescreen size, with this headline on one line. (I hate tiny web-sized photos; these are big.)
September 26: Another look at the Unnoticed Wetland
I've really got to hand it to the gardeners and landscapers that put this feature together. Right beside Georgia Street, it's also beside the harbour, which seems to draw the eye much more. I occasionally see a picnicker.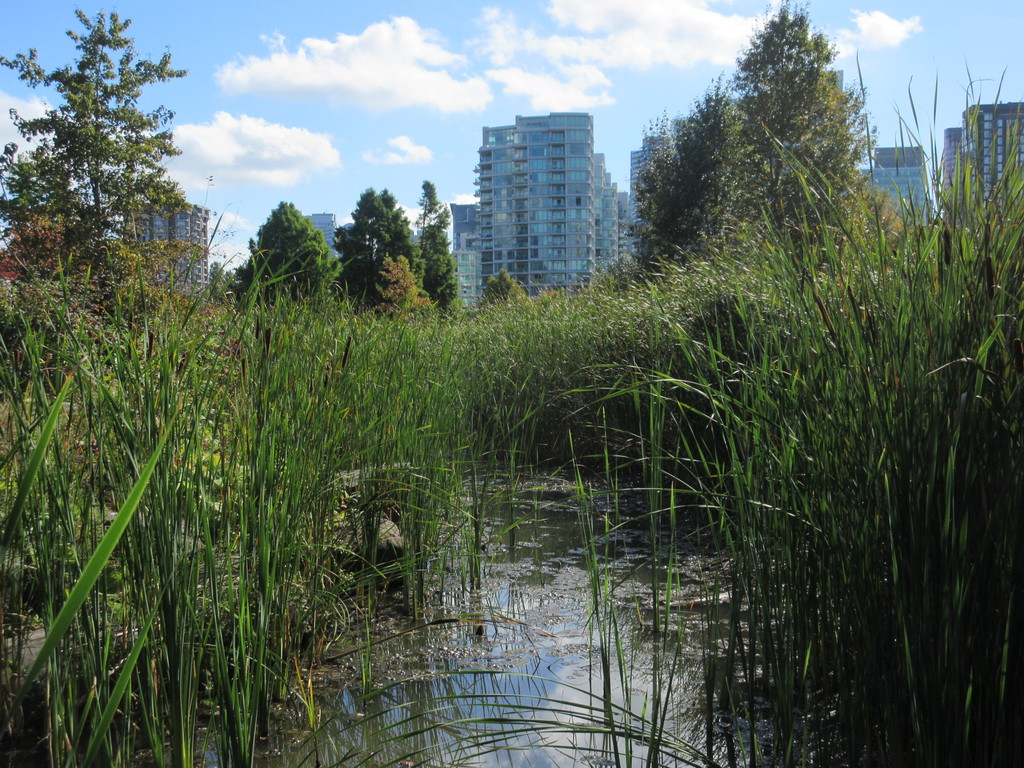 This shot is carefully framed to eliminate all the civilization just yards away. For the animals that live there, it's a real wetland - and we get to peek in.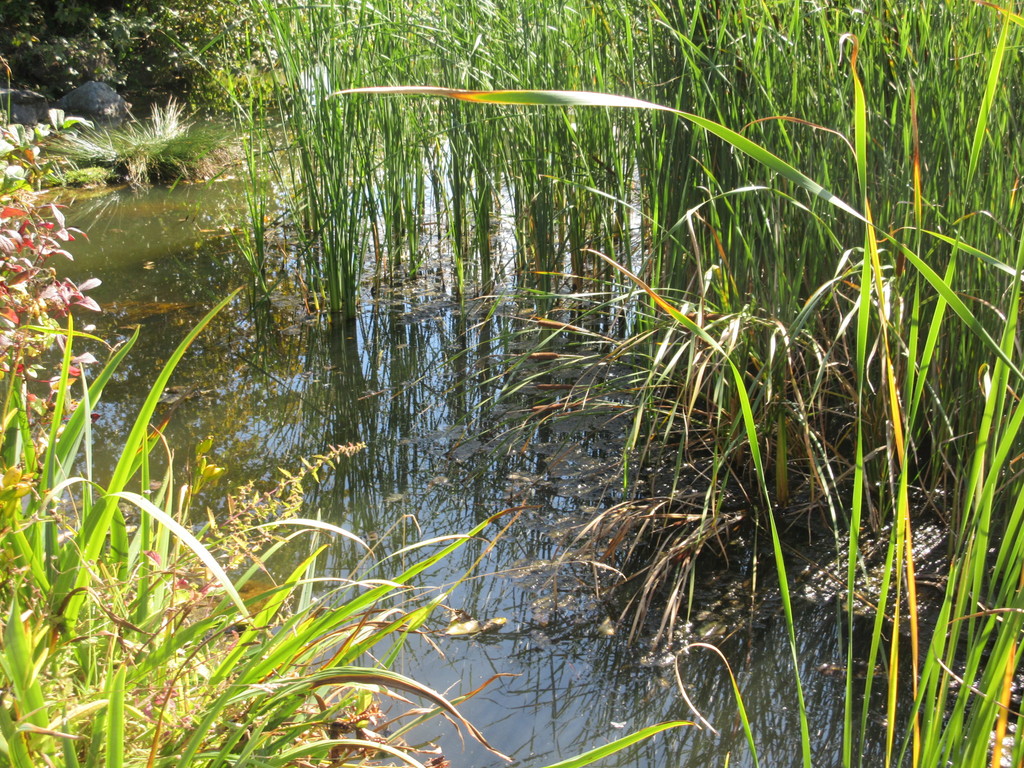 This is from the other wetland, Beaver Lake; I just wanted to sneak in this shot of those lovely Hooded Mergansers.