Dora's Page: An often-daily photoblog to assure Connie's Mom that we are Not Dead Yet. ---Dora's Page looks best when your browser has a full widescreen size, with this headline on one line. (I hate tiny web-sized photos; these are big.)
October 1: The Green Room II
I took one more of those "dark forest" shots yesterday, and like it best, so I have to take this topic on for a second day.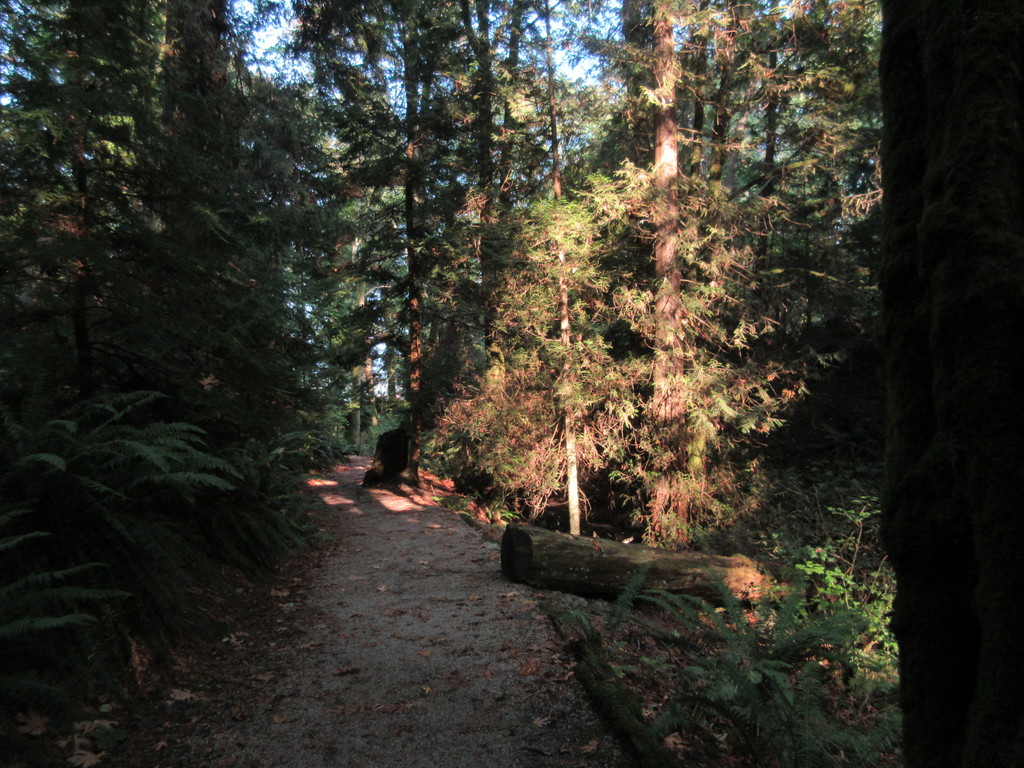 From a week ago, I got a good shot of these ubiquitous ferns, growing almost straight out of a hillside beside the Ravine Trail. They're strictly potted plants in Calgary; here, they're everywhere, and make me think of jungles when I'm on certain trails.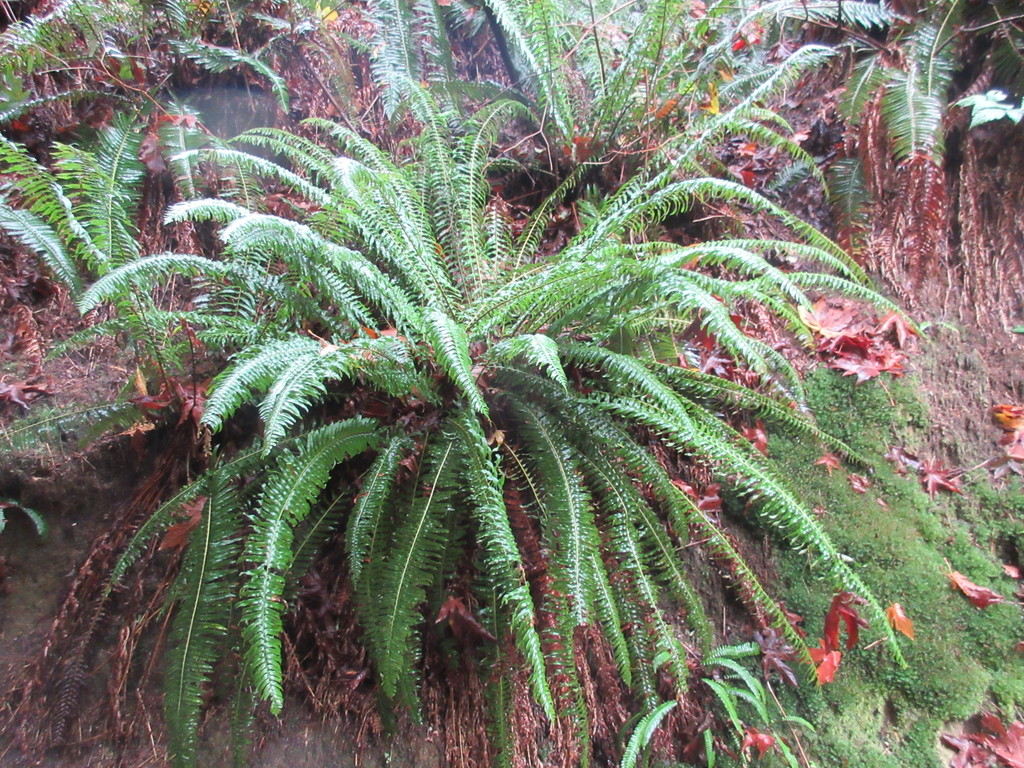 And for a bonus, I just snapped this yesterday in our own back garden. Another attempt with the underexposure to highlight how the colours glow in low fall light. It was a smidge blurry, though, a fail. I shrunk it down here so it's tolerable. Our front entrance has reopened after three weeks of re-tiling, and I may not be going out the back again soon.