Dora's Page: An often-daily photoblog to assure Connie's Mom that we are Not Dead Yet. ---Dora's Page looks best when your browser has a full widescreen size, with this headline on one line. (I hate tiny web-sized photos; these are big.)
October 4: Various Vehicles
I'm reaching back into the stacks, having not run two days ago because of that odd lymph-node swelling and fatigue that came wiht it (a minor infection, presumably), which has mercifully fully deflated today, and my energy back. Yesterday was about half-better, and I stayed in mostly because a certain 12-year-old seriously needed 3 straight hours of Dungeons and Dragons gaming over Skype. That followed an hour of reading "Charlie and the Chocolate Factory", with Connie and I in front of the TV, taking alternate paragraphs, with his 10-year-old sister.
I need my run, normally, but one must have priorities.
So, today, I'm going back a month or two for these fun photos that show an antique car that had a grand drive down Denman, to waves and cheers from passers-by: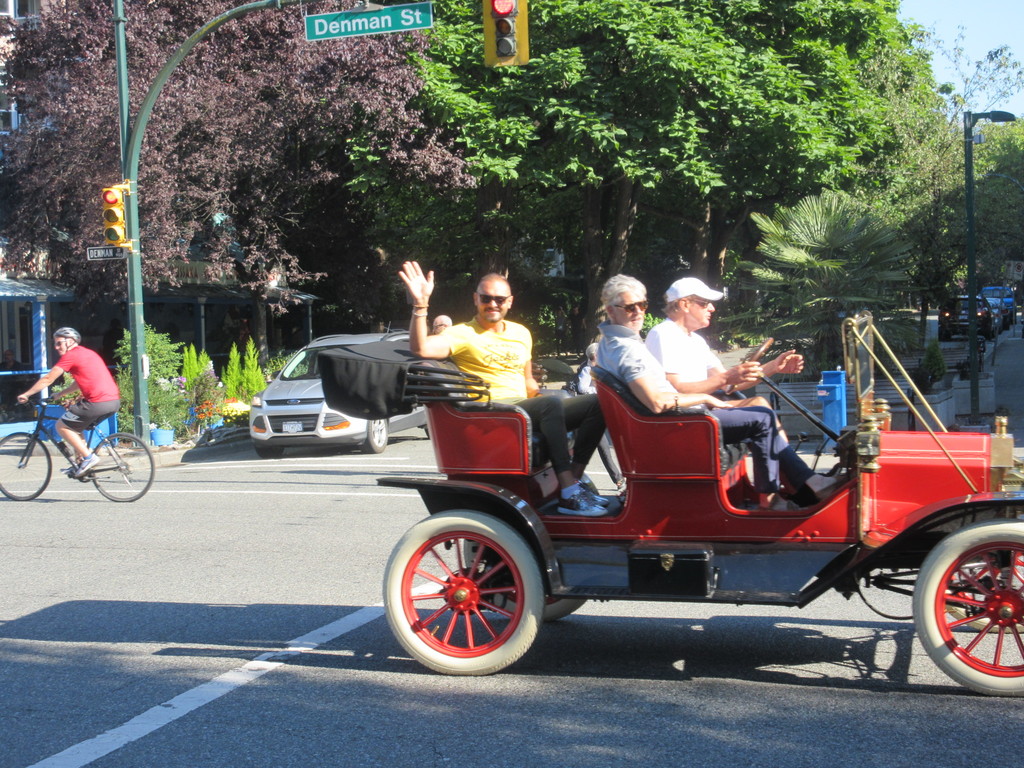 And this telephoto shot of three very different kinds of boats, all sharing Vancouver Harbour enjoyably. Just more proof what fun it is to live here, what a pleasure it is to just walk around the place, watching human beings live and thrive.