Dora's Page: An often-daily photoblog to assure Connie's Mom that we are Not Dead Yet. ---Dora's Page looks best when your browser has a full widescreen size, with this headline on one line. (I hate tiny web-sized photos; these are big.)
October 11: Captured a Rare Bloom in the Dark I had thought that the plants in the foreground were just ground cover meant to provide a nice dark contrast to the brilliantly colourful flowers behind, and that's all they were for several months.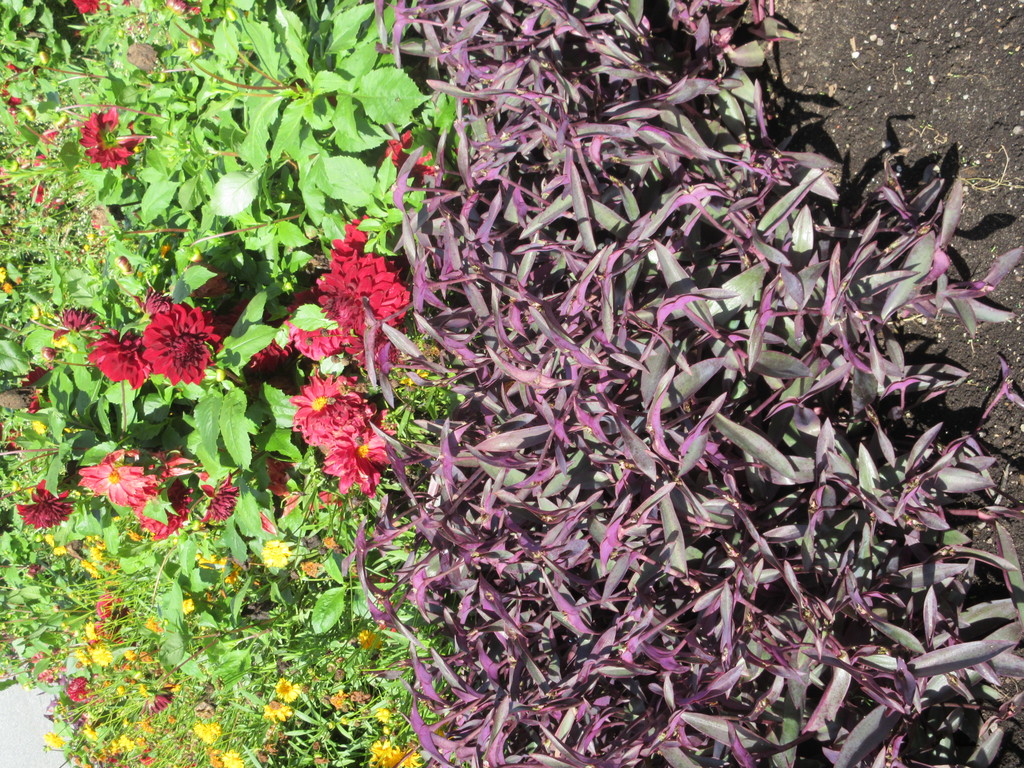 Then, last week, I noticed these tiny, delicate little blooms in the base of the leaves. I managed, for once the Photography Gods smiled upon my automatic's dumb little computer, to get a perfect focus upon it and a really nice shot.
I'm so glad, because the first photo was taken yesterday: the garden had those tiny flowers for just about a week and a half, in mid-fall, and they were gone. But not forgotten.