Dora's Page: An often-daily photoblog to assure Connie's Mom that we are Not Dead Yet. ---Dora's Page looks best when your browser has a full widescreen size, with this headline on one line. (I hate tiny web-sized photos; these are big.)
October 12: Giving Thanks for a Beautiful Summer ...and an adequate Fall. Mostly, it's be smoke and rain, smoke and rain, but at least the flowers are holding up. Lots left. Being Thanksgiving Day, it's all the best blooms I could find from the last week, today. A perfect yellow rose: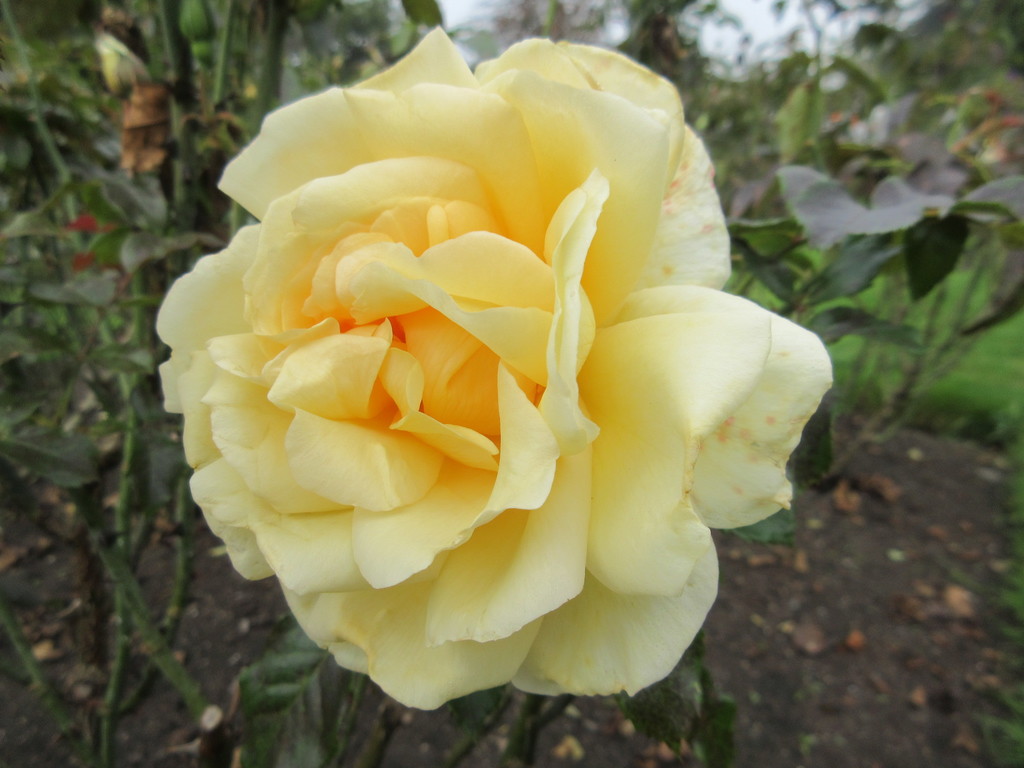 And this absolutely perfect bit of purple, for contrast: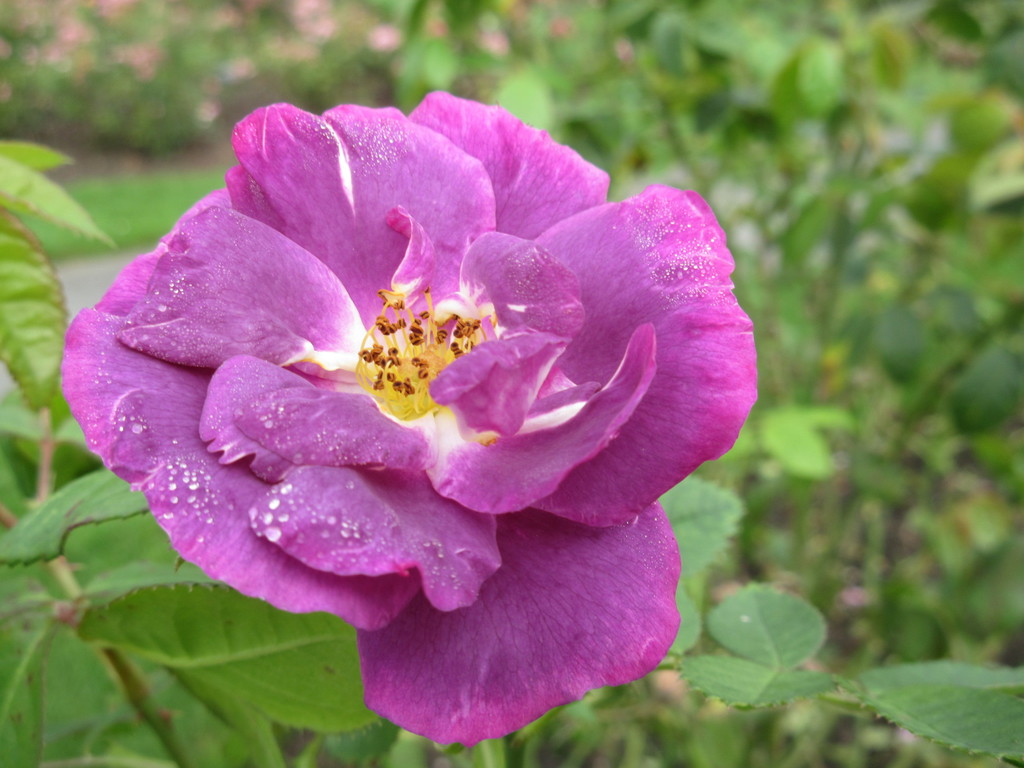 And this is my favourite shot of the last month, I'd say. Just a mess of flowers of every shade, as the bed slowly packs it in for the winter; some faded, some going strong.