Dora's Page: An often-daily photoblog to assure Connie's Mom that we are Not Dead Yet. ---Dora's Page looks best when your browser has a full widescreen size, with this headline on one line. (I hate tiny web-sized photos; these are big.)
October 12: Christmas On Chilco What? Christmas the day after Thanksgiving? Well, I just wanted to show how this hedging bush looks in the late Fall afternoon sunlight, these days.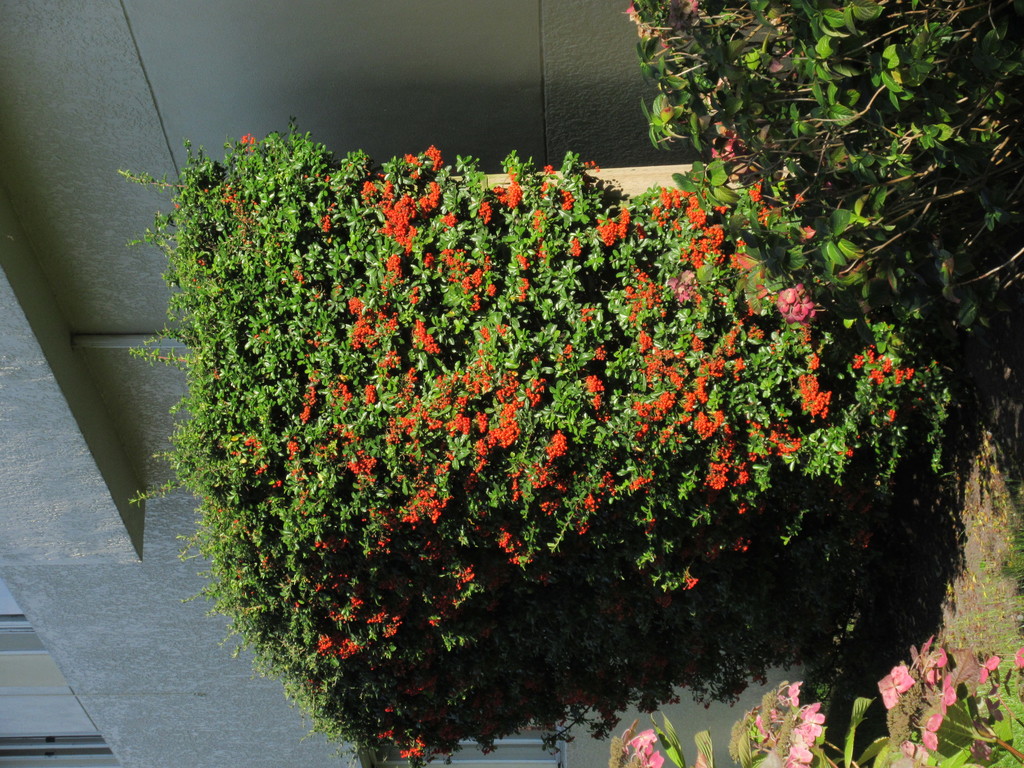 How Christmas-y can you get? We should use these, in pots, instead of Xmas trees, they're pre-decorated. While cut into a tight hedge beside the building, the same bush just runs wild in the Chilco garden two steps away. When you come down the street towards it in late afternoon like this, every berry seems to be lit from within.