Dora's Page: An often-daily photoblog to assure Connie's Mom that we are Not Dead Yet. ---Dora's Page looks best when your browser has a full widescreen size, with this headline on one line. (I hate tiny web-sized photos; these are big.)
October 16: Burrard Bridge Garden Shrinking Away I did my run the other day up the south seawall to the Burrard Bridge, and that lovely little community garden under the bridge. It's slowly fading away as one species after another closes up shop for the winter.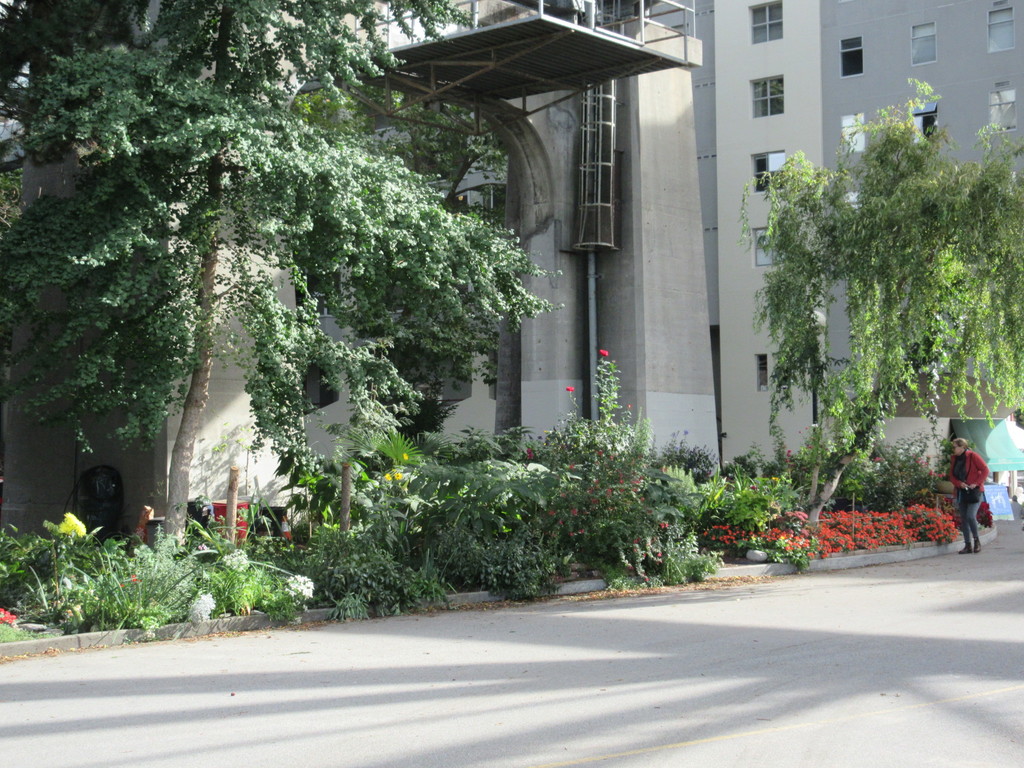 Those plants that look like flames are most of what's left, but since they have the most intense colours in the garden, that really makes up for it. People still stop for a moment on the busy pathway, as they pass.