Dora's Page: An often-daily photoblog to assure Connie's Mom that we are Not Dead Yet.
February 26: Under the Sidewalk, Trees are Having Fun
No, not under the boardwalk, it's right under Vancouver sidewalks, that the roots are everywhere. No wonder the sidewalk in front of our place looks like and obstacle course for mice. Well, they've pulled up the broken bits, and I guess these roots get concrete poured right on them. I bet they keep right on going.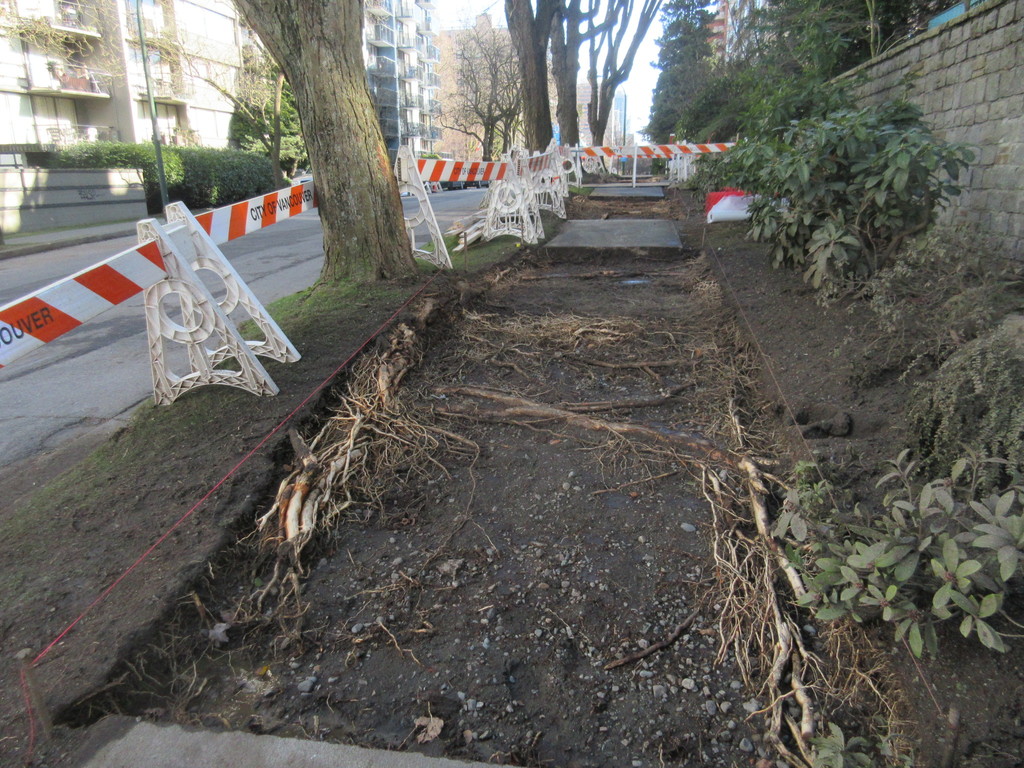 Connie and I walked around Lost Lagoon the other night, and on the far side, met this couple. They swam placidly right up to us, and paused like this, for a minute, just offshore, as if posing. People don't feed geese much, so I don't think they expected a handout. Perhaps just saying "Lovely evening, isn't it?".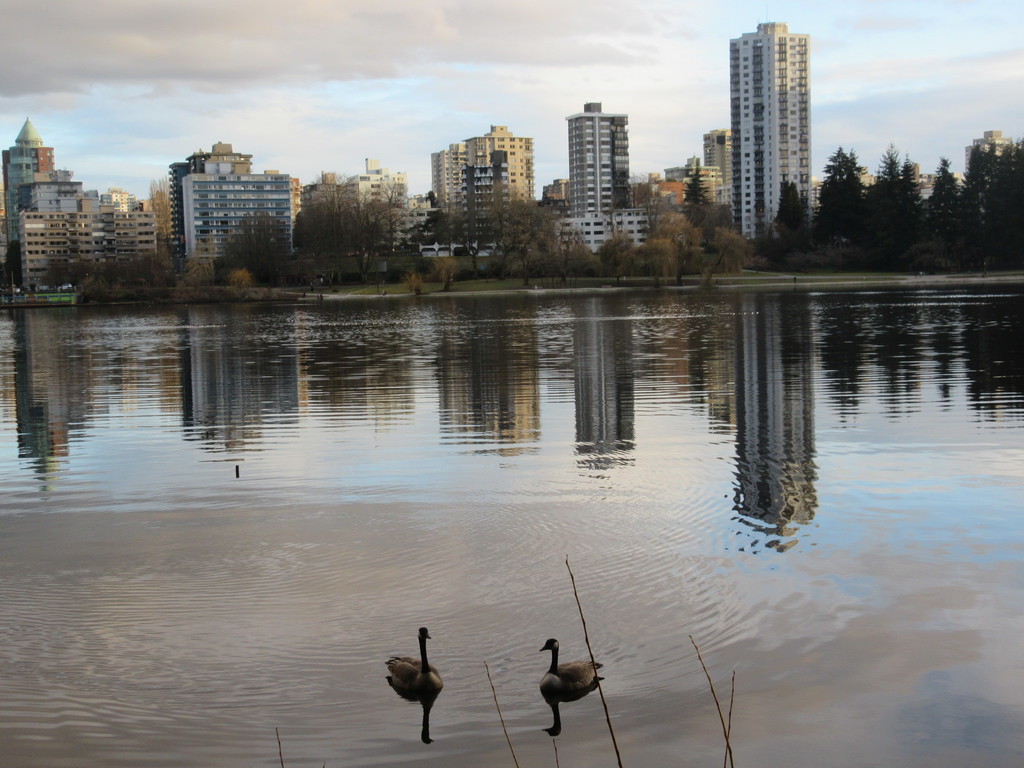 2021 February 26: Hooded vs Wood (Ducks)

2021 February 25: New Duck in Town

2021 February 24: That Darn Bird