Dora's Page: An often-daily photoblog to assure Connie's Mom that we are Not Dead Yet.
February 27: The Perfect Sunset Shot? (Another Attempt, At Least)
Yes, yes, I know, I've done this one over and over. And when an apparently perfect sunset moment appears, I'll do another one. This is a real classic. It's so hard to show everything lit at the same time. This, somehow, has the tree opposite, the Lagoon and trees, the mountains, and even the delicate colours on the clouds, all showing, none a glare, none in shadow. Dumb luck, most likely, it's still the same little camera with no shutter control.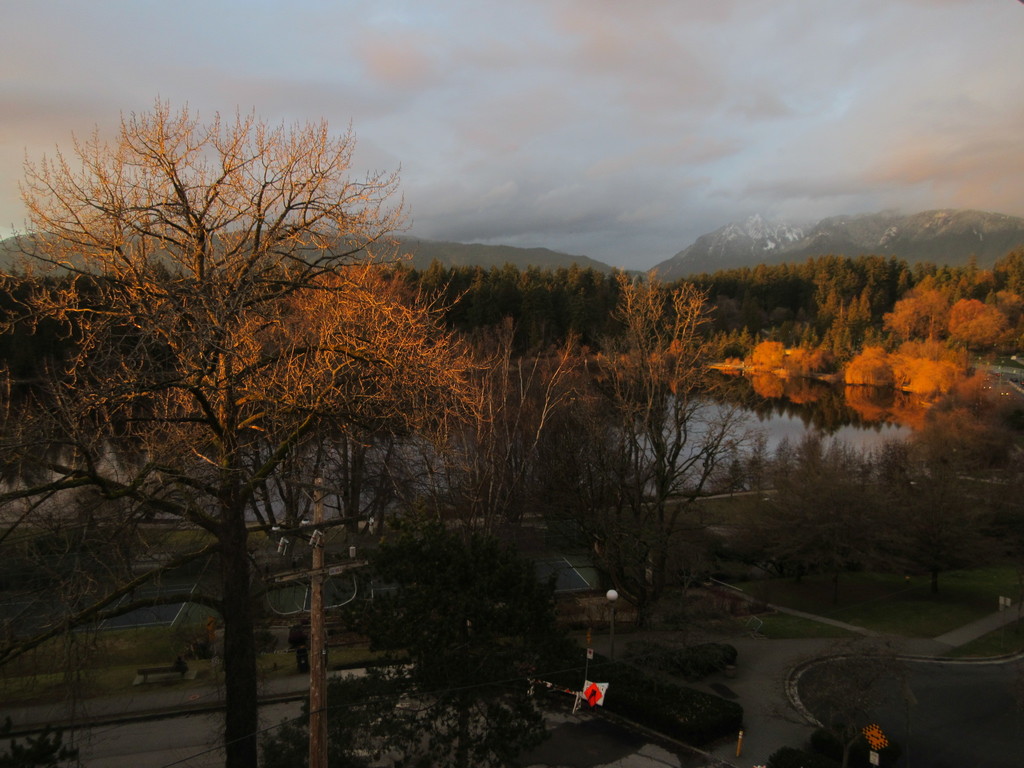 And here's yet yet yet another forest snap; I really like the contrast of the bright water, the glowing green in the shaft of light, and the dark greens all around.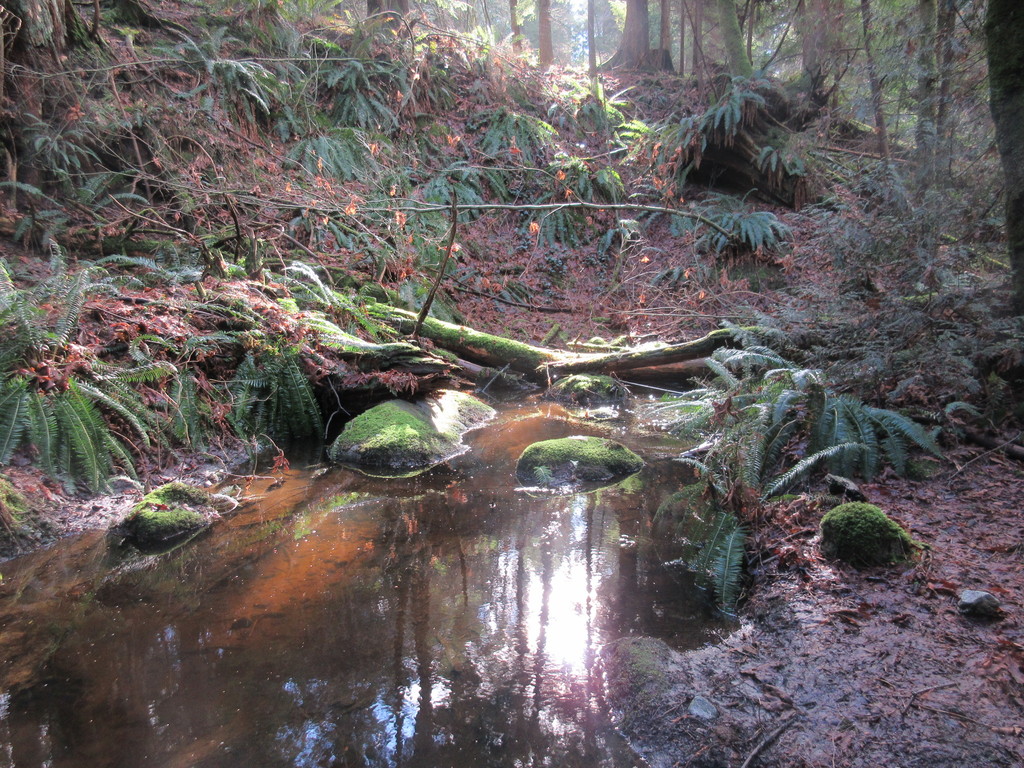 2021 February 27: Under the Sidewalk

2021 February 26: Hooded vs Wood (Ducks)

2021 February 25: New Duck in Town

2021 February 24: That Darn Bird