Dora's Page: An often-daily photoblog to assure Connie's Mom that we are Not Dead Yet.
March 4: Construction Story Begins
I took about a dozen shots of the construction of our new, traffic-slowing sidewalk, right under our windows, which made early mornings "lively" for a few weeks. I'm going to put them out at one per day for the next couple of weeks.

This, however, is a dead tree. I know it looks very strong and tall, and it is, but I just noticed, running by it the other day, that it's dead as a doorknob, not a single spot of green all the way up. Most of the branches have broken off over the decades, leaving a single giant column of dead wood in the forest. It's a little spooky.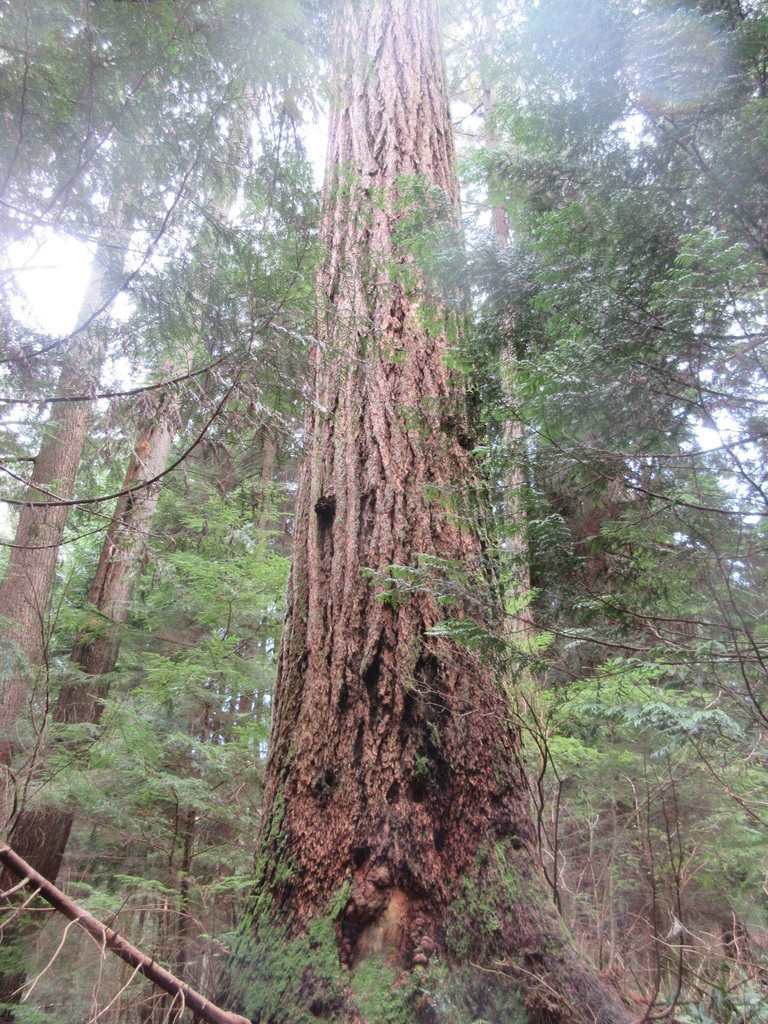 Construction picture one, as they close up the last waterworks-related hole.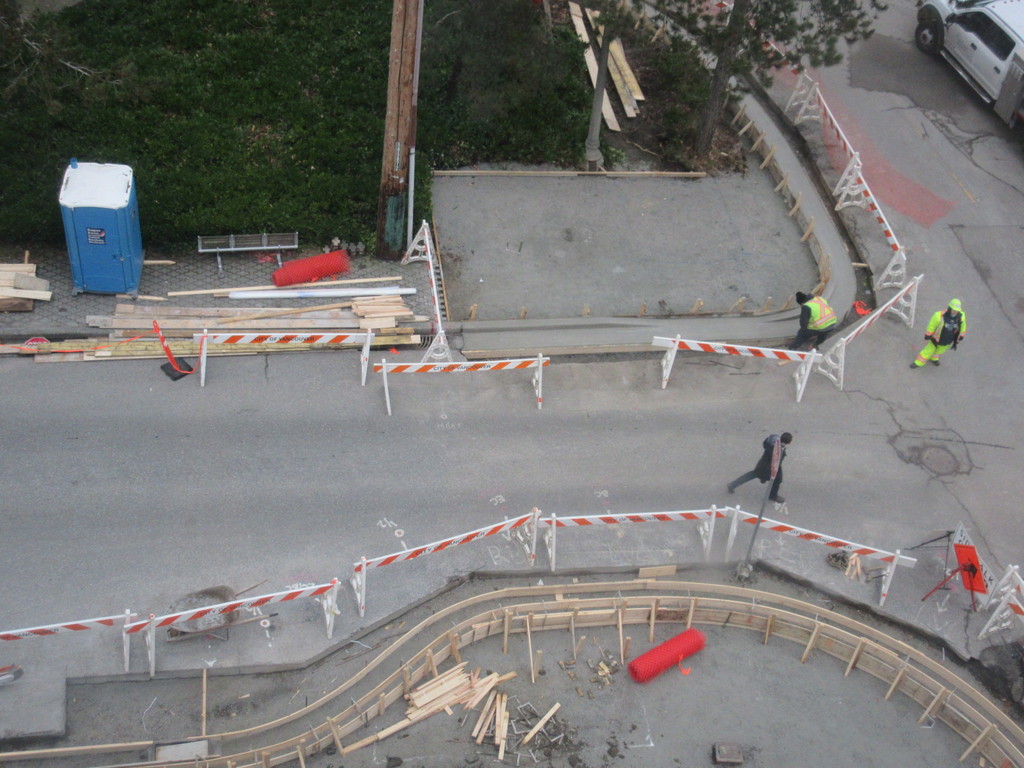 2021 March 3: Lilies

2021 March 2: Winter and Spring Growth

2021 March 1: V v. V

2021 February 28: Classic Sunset

2021 February 27: Under the Sidewalk

2021 February 26: Hooded vs Wood (Ducks)

2021 February 25: New Duck in Town