Dora's Page: An often-daily photoblog to assure Connie's Mom that we are Not Dead Yet. ---Dora's Page looks best when your browser has a full widescreen size, with this headline on one line. (I hate tiny web-sized photos; these are big.)
August 3: Happy Roses and Bees Continuing our historical review of the Rose Garden, to supplant the missing July 8th file, here is was on June 22nd: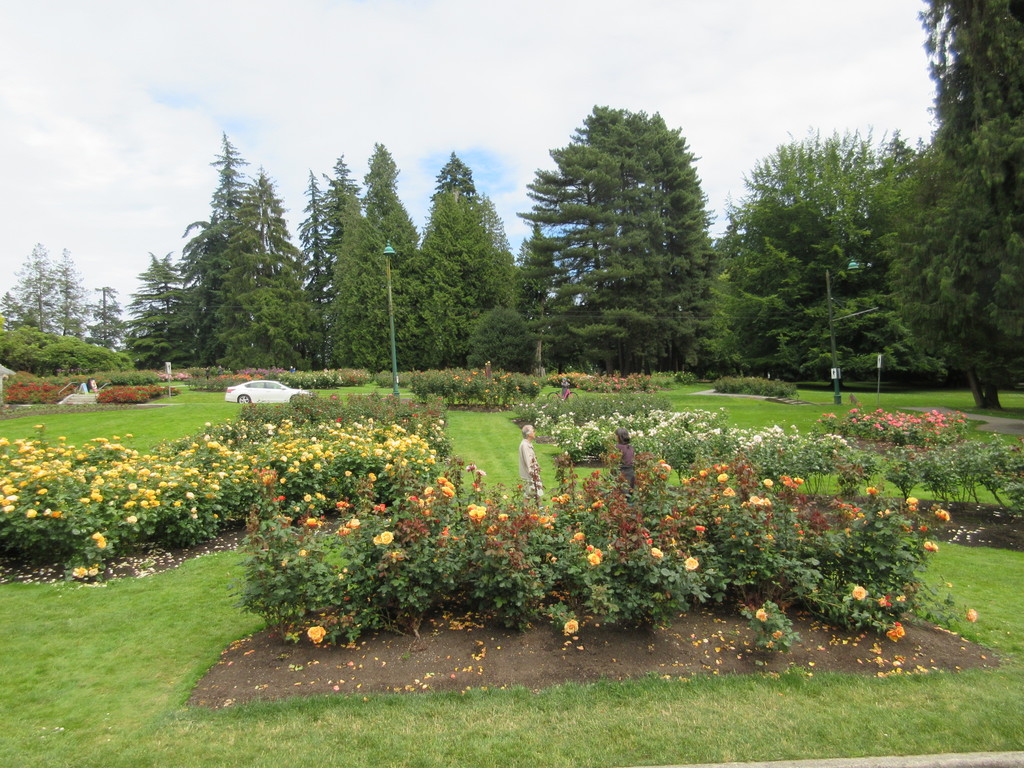 And the growth in just two days, to June 24th: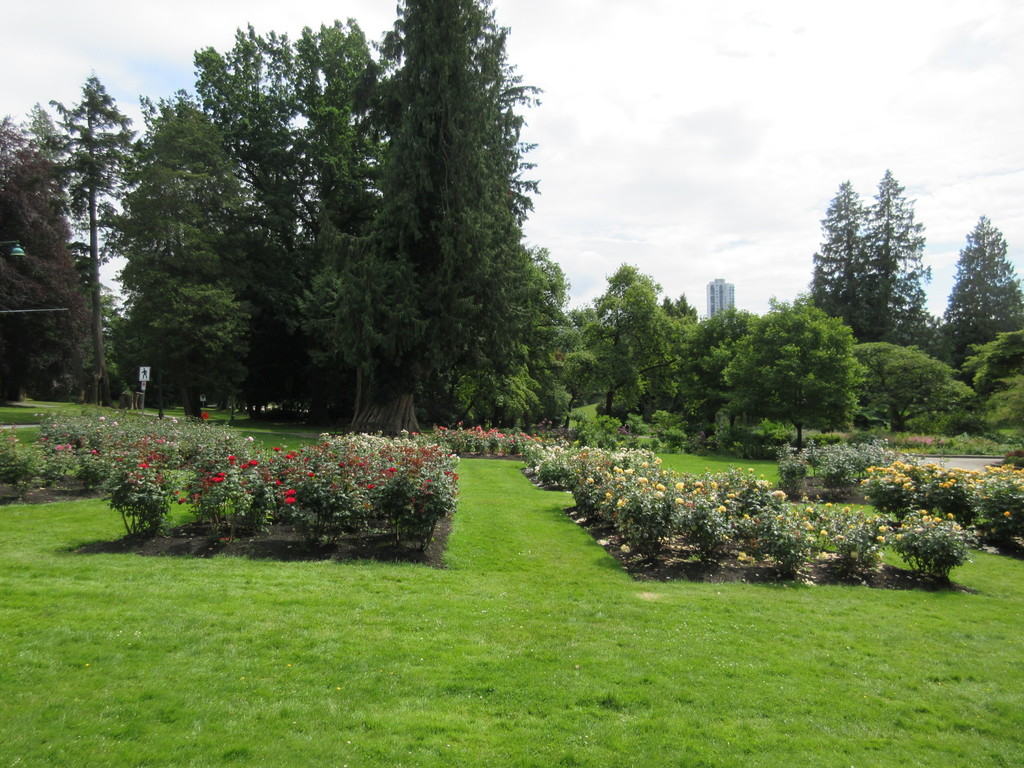 And then we come to today, where the trellis is just a magnet for all the wedding parties. Your photo, surrounded by roses above, around, below. I've never seen couples quite have to wait in line, but there are several of parties a day on weekends.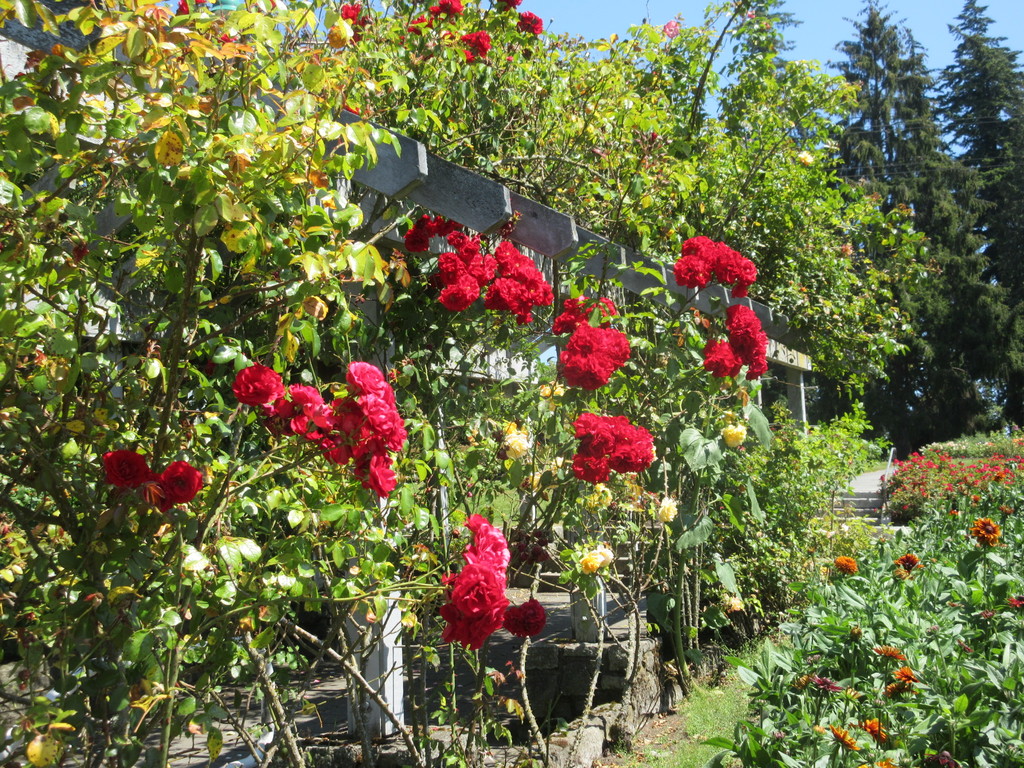 And here's a photo I took of a water lily that seems to have grown a stalk up and away from Beaver Lake. The catching of a bee pollinating it was just dumb luck. The dumb luck was balanced out by bad luck or skill: it's just a smidge out of focus, but in this half-size version, harder to see.