Dora's Page: An often-daily photoblog to assure Connie's Mom that we are Not Dead Yet.
April 23: The Best Cherry and the Cotton Candy Bushes
My near-total inability to learn flower names, even when Dora and Allan call or write me to tell, does have the fun side effect of my own names. Today, it's the "Cotton Candy Bushes". They're about to have their big week, and I kind of laugh every time I see one. Cotton candy: you love it as a kid, and can stand about two mouthfuls as an adult.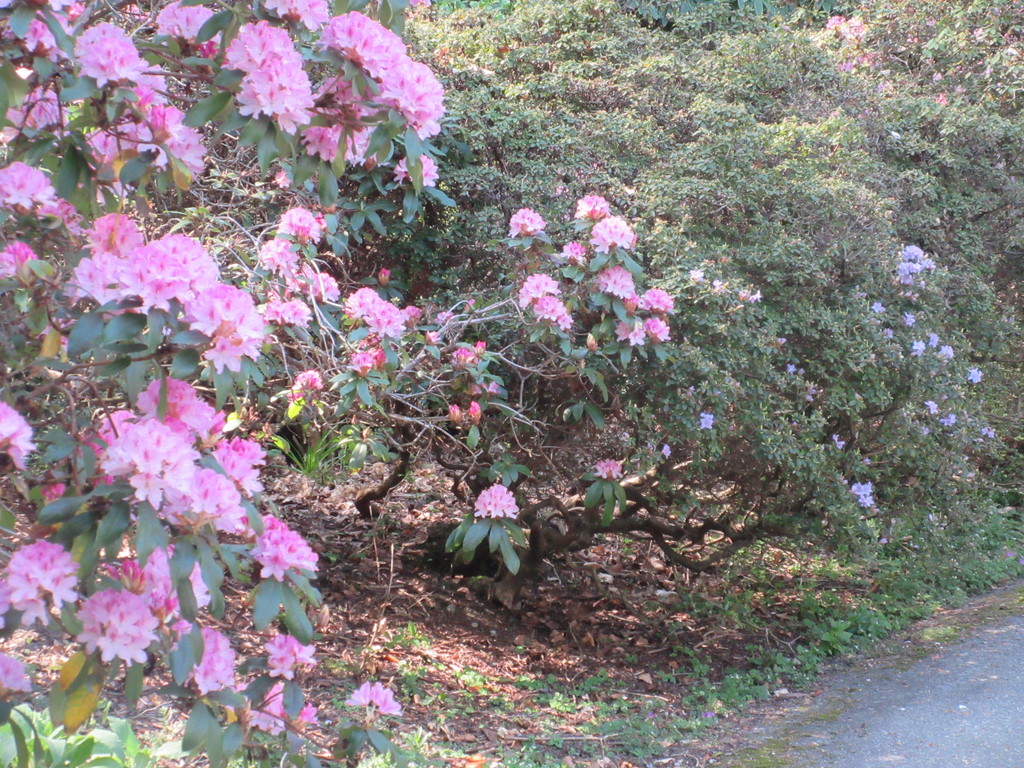 This is my most-favourite cherry blossom tree of them all. It has pride of location, of course, presiding over the war memorial. But it's that long branch that wanders off a half-dozen yards towards the Aquarium, making the white blossoms look like a plume of smoke drifting downwind, that makes it the best one.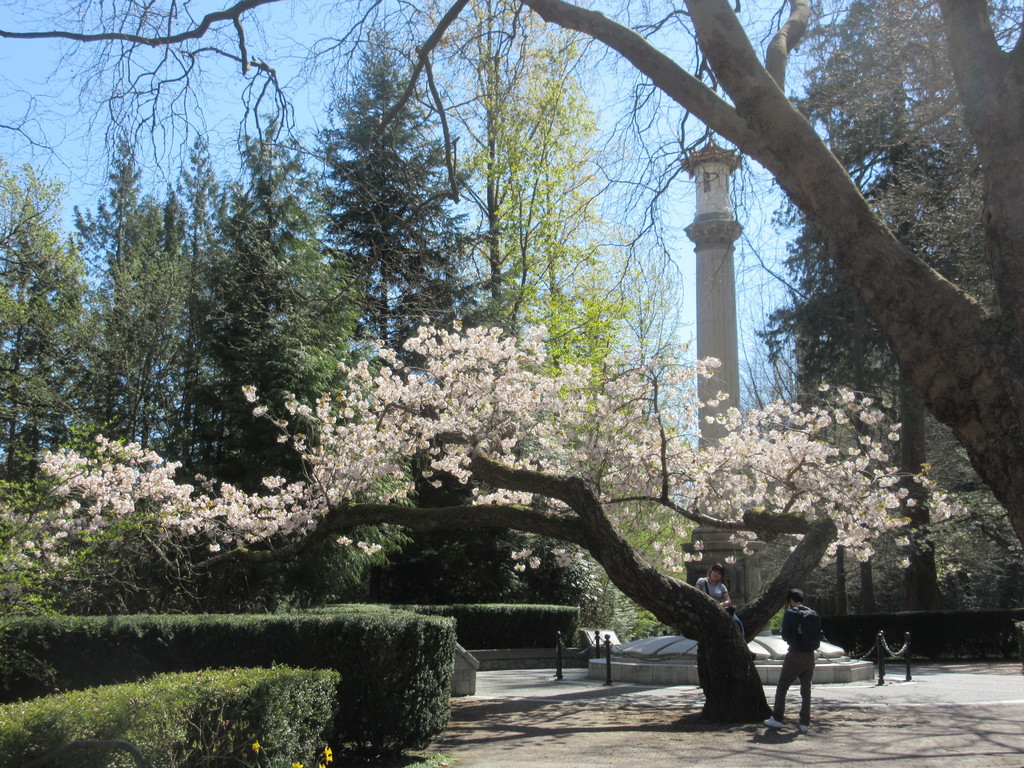 2021 April 22: Blossom Season Ending

2021 April 21: Placeholder