Dora's Page: An often-daily photoblog to assure Connie's Mom that we are Not Dead Yet. ---Dora's Page looks best when your browser has a full widescreen size, with this headline on one line. (I hate tiny web-sized photos; these are big.)
August 6: Yesterday's Beautiful Garden Location Revealed!
It's underneath the Burrard Bridge! It's a great location for getting looks; everybody who walks or cycles the seawall path goes past it, or turns around there. It allows for plants that need some shade, but also gets a fair bit of sun. It's been seen here last year, but this year's garden is a wonder.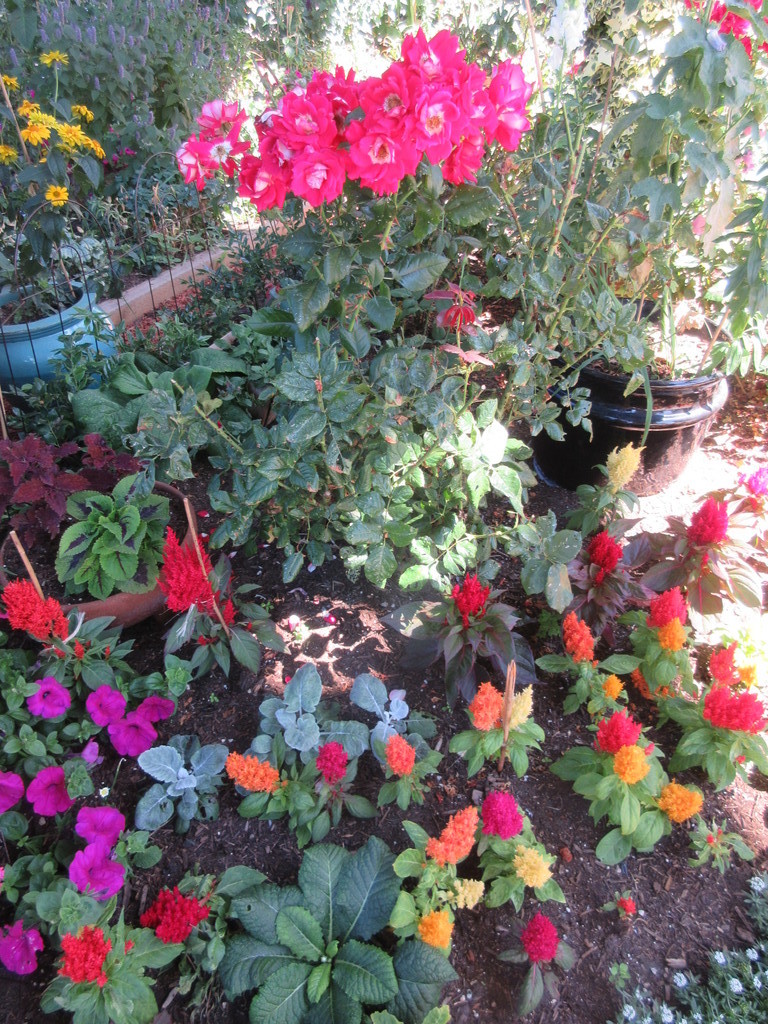 Just get a load of some of the dense, rich display; you'd think multiple gardeners were competing to choke out each other's plantings.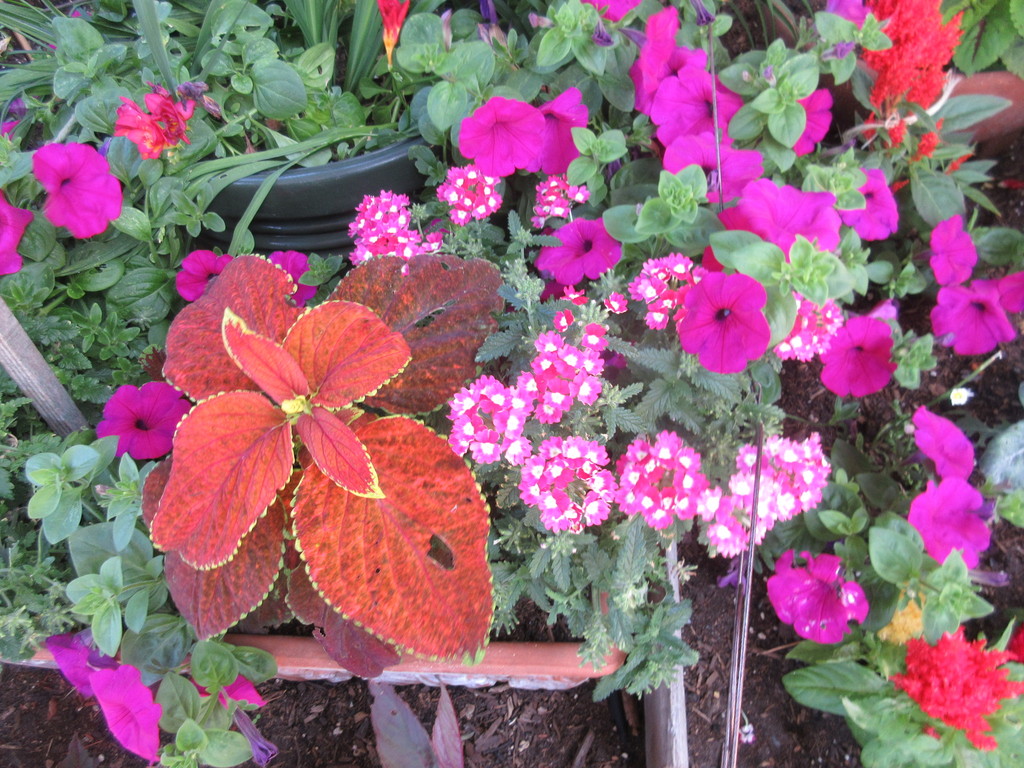 The colours are highlighted by the dark shadows falling upon different parts of the garden as the sun goes from one side of the bridge to the other. I've also tried some shots that contrast the nature of the garden with the cold steel and concrete artifice, and straight lines, of the bridge.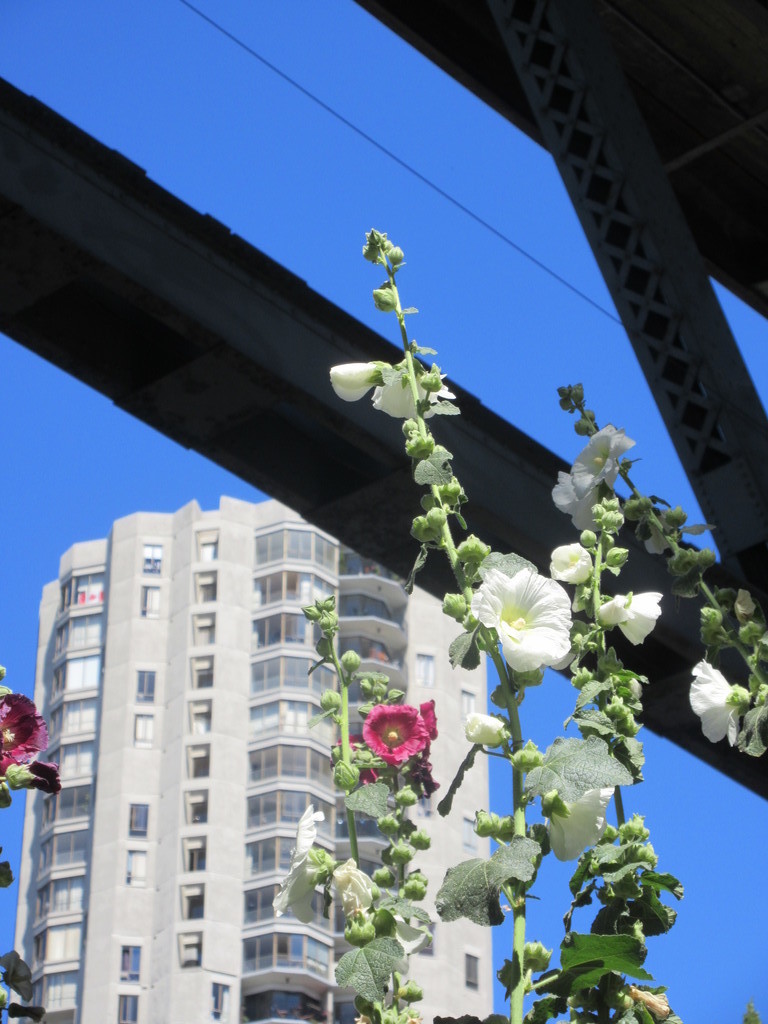 Did I say I was going down to 2 pictures a day? Well, I'll probably be sorry I blew all my good Burrard Community Garden shots in one day, but I was so surprised and pleased with this garden, that I had to go for a special feature.