Dora's Page: An often-daily photoblog to assure Connie's Mom that we are Not Dead Yet.
April 24: Delights Now Showing in the Community Garden
Well, the first flowers are popping up in the Community Garden, and our local gardners have planted some real dillies. This breed forms an absolutely tight, perfect cup. I stared at it, wondering if anybody could successfully spray it with a laquer or plastic and actually make a wine cup. Perfect.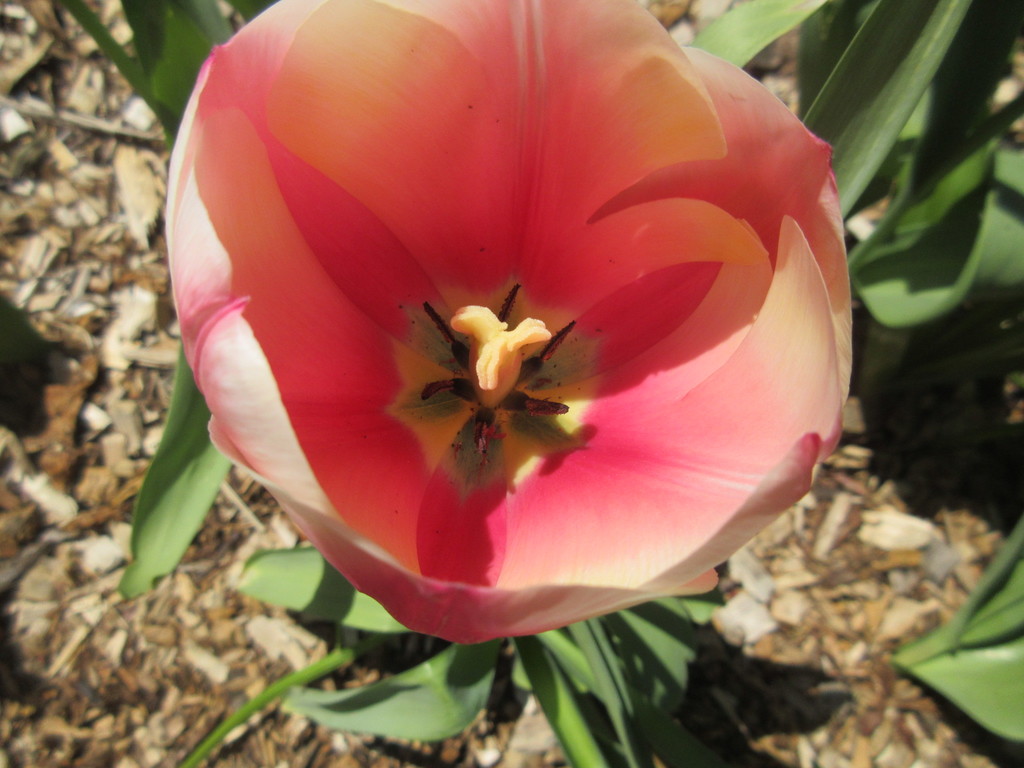 And these guys, the greatest imitation of flame, ever, all in a flower.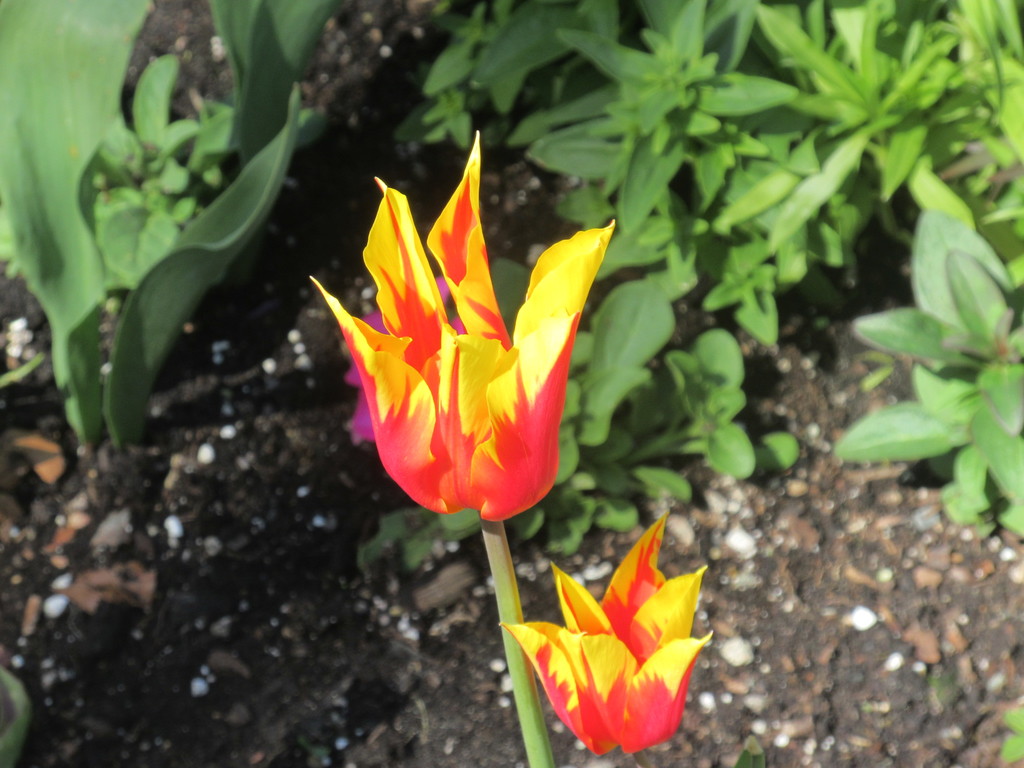 2021 April 23: Best of Cherries and Cotton Candies

2021 April 22: Blossom Season Ending

2021 April 21: Placeholder